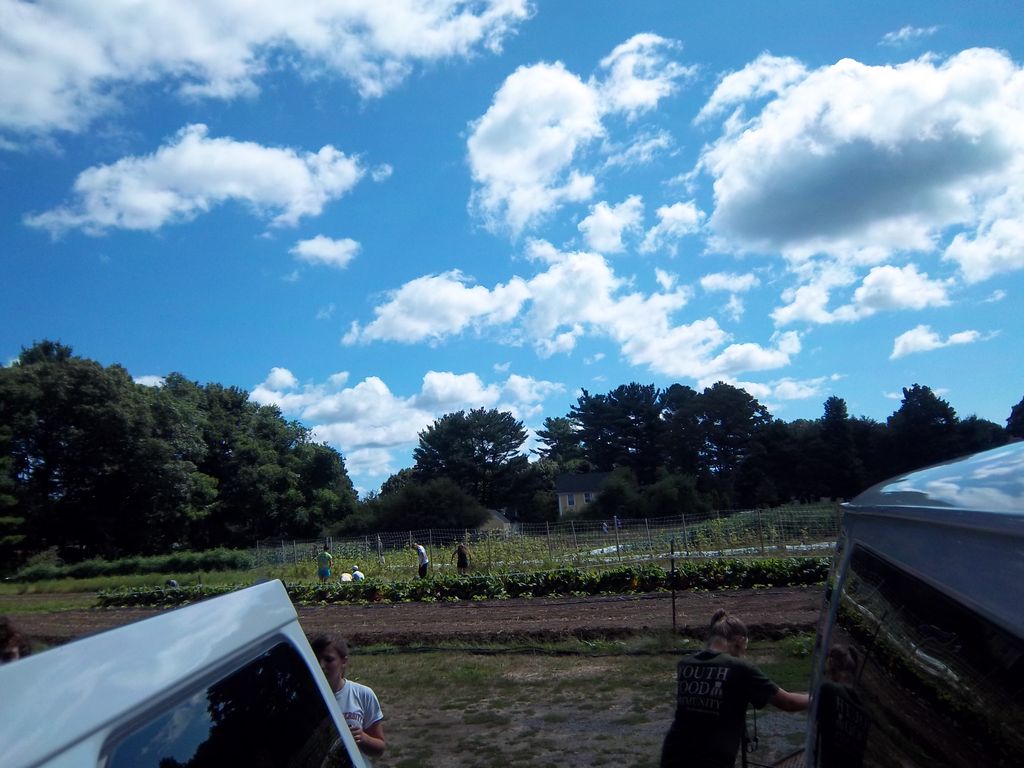 Rachel Jensen offered to share her experience as a freshman working in the hunger issue area.
I came into the First-Year Student Outreach Project my freshman year with relatively low expectations. I figured it would be nice to meet a few people and to move in early, even though I didn't get my first choice in terms of issue areas. I was placed in the Hunger Issue Area, which is something I did not really know about and was not passionate about at all. I was excited about being at BU and about service, but I didn't think that FYSOP would really affect my BU experience. However, the moment I stepped off the airplane, the FYSOP staff members were there to greet me and to prove to me that I made the right choice by participating in FYSOP.
One site we went to was Wellspring Food Pantry in Hull. Some people stayed in the pantry and the rest of us went to other parts of the center, such as their thrift store, to help clean up. This is the part of my freshman FYSOP experience that I look back to the most because it was a moment where we realized that we could make a difference and it was up to us to step up and do it. College is all about stepping up and being an advocate for yourself, and through FYSOP and the Community Service Center, we can be advocates for others as well.
I came to FYSOP unaware about hunger and how it affects people in my backyard. A week later, I found myself eating responsibly in the dining hall and only asking for portions that I would finish. I found myself actively thinking about the amount of food that gets thrown out every day and doing my part to reduce my waste. FYSOP was what I expected in that I met new friends and got acclimated to BU, but it was so much more in that I learned something new every day about an issue area that I never really considered. Hunger is not only an issue for "third-world" countries; it is a problem for all countries.
FYSOP is an incredible experience that has shaped by BU experience and my life. I came back as staff last year for disabilities, another issue area that I knew very little about, and now I am a coordinator for the new Animals issue area. My peers and I come back every year for a new educational experience because that is what FYSOP is all about: learning through service.
-Rachel Ann Jensen
SED '14