Last week, I shared my story about my experience as a freshman in the elders issue area. This week, Hana Vackova has offered to share her story about her experience as a staff member for the Gender Focus issue area.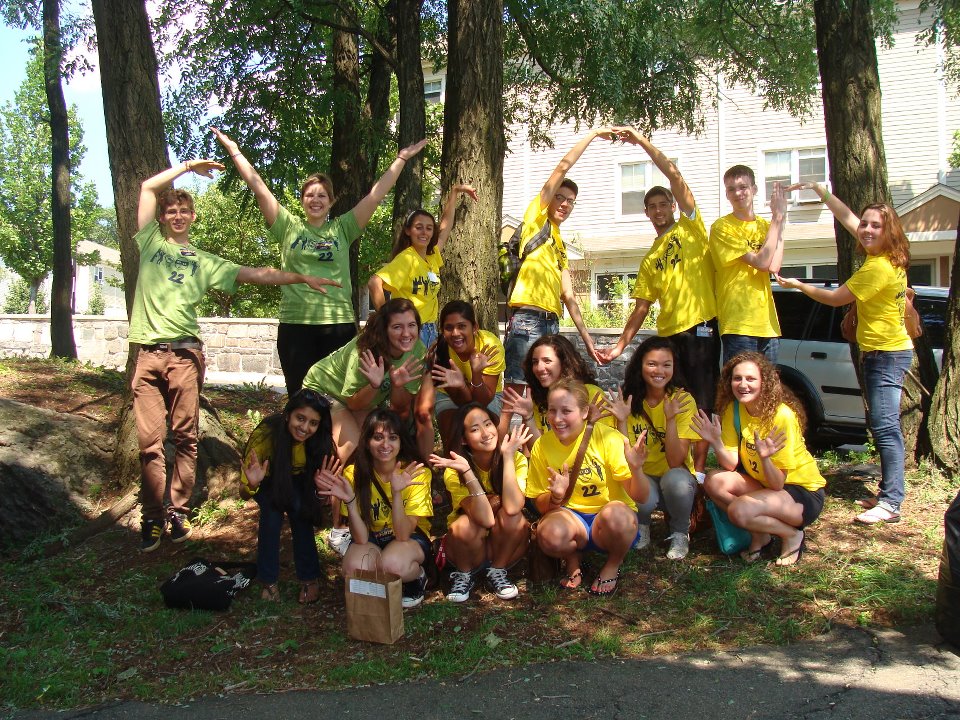 Last year, I had an amazing time being part of FYSOP's Gender Focus issue area. Apart from the mass of friendly, energetic and passionate people I got to meet, two other things stood out for me about Gender Focus:
The first thing was the broad reach of Gender Focus. It encompasses not just LGBT issues, but also less talked-about problems, mainly domestic violence and eating disorders. Thanks to guest speakers who came to talk to us I learned about issues I hadn't thought about before – domestic violence among the gay population, and the isolation and loneliness felt by a generation of elderly gay men. It really put things into perspective for me when I heard one of the guest speakers tell his tale of escaping Nazi Germany where he was to be imprisoned in a concentration camp only to be forced into a heterosexual marriage here in the US. However, it wasn't until the recent years that he started feeling comfortable with being open about his sexual orientation. His story was inspirational, but also reminded me that there is still a lot to be improved about how our society treats the LGBT community.
The second thing that amazed me was how personal Gender Focus can be. It is perhaps the only issue area where the student volunteers themselves can also be the demographic that the issue area focuses on. For me, the learning process wasn't limited to my visits to the sites, but also happened naturally when I took the time to listen and talk to some of the student volunteers. I heard powerful personal stories about gay students coming out in unsupportive environments, but also stories about abusive boyfriends or beating anorexia. For someone like me who love listening to people's personal stories, Gender Focus was a goldmine. All of this made my experience with this issue area unique and unforgettable.
But the best part? Seeing how our volunteer work helped make a difference on state level. During FYSOP, I volunteered with MassEquality, a transgender rights organization. We were canvassing and talking to citizens with the goal of building community support for a proposed Transgender Equal Rights Bill. And guess what, the bill was passed by the Massachusetts legislature later that year!
Remember, we'd love to hear about your experience! Send us an email at bucsc@bu.edu!