Tackling the Wage Gap with Code
From BU Today: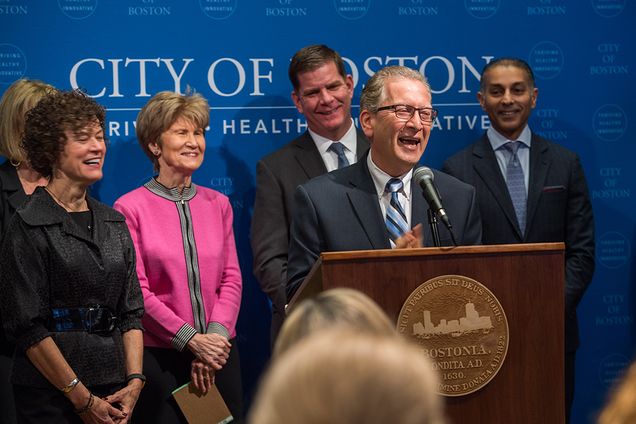 Payroll data for 112,600 area employees reveals that women working in greater Boston make just 77 cents for every dollar a man earns, according to a new report from the Boston Women's Workforce Council. That calculation was made possible by researchers at BU's Rafik B. Hariri Institute for Computing and Computational Science & Engineering, who came up with a secure way for companies to report the data anonymously.
"This report is the first of its kind in the country, the first time actual wage data has been reported both anonymously and voluntarily," Mayor Martin J. Walsh said in announcing the report. "This is a groundbreaking moment in tackling the gender gap."
MaryRose Mazzola, executive director of the council, which is now housed at the Hariri Institute, says BU's computing expertise "was absolutely crucial," in enabling the report.[…]
The work was carried out by a team at the Hariri Institute's Software & Application Innovation Lab (SAIL), a group of technologists and interns that puts programming expertise at the service of University faculty. The team, led by SAIL director Andrei Lapets (BU CS Lecturer and PhD alum, GRS'11), consisted of senior software engineer Frederick Jansen and Kyle Holzinger (BU CS undergraduate alum, CAS'16) and Eric Dunton (BU CS undergraduate alum, CAS'15), who were then students.
Read the full article here.