Robert Lowell Memorial Poetry Readings
Upcoming Reading!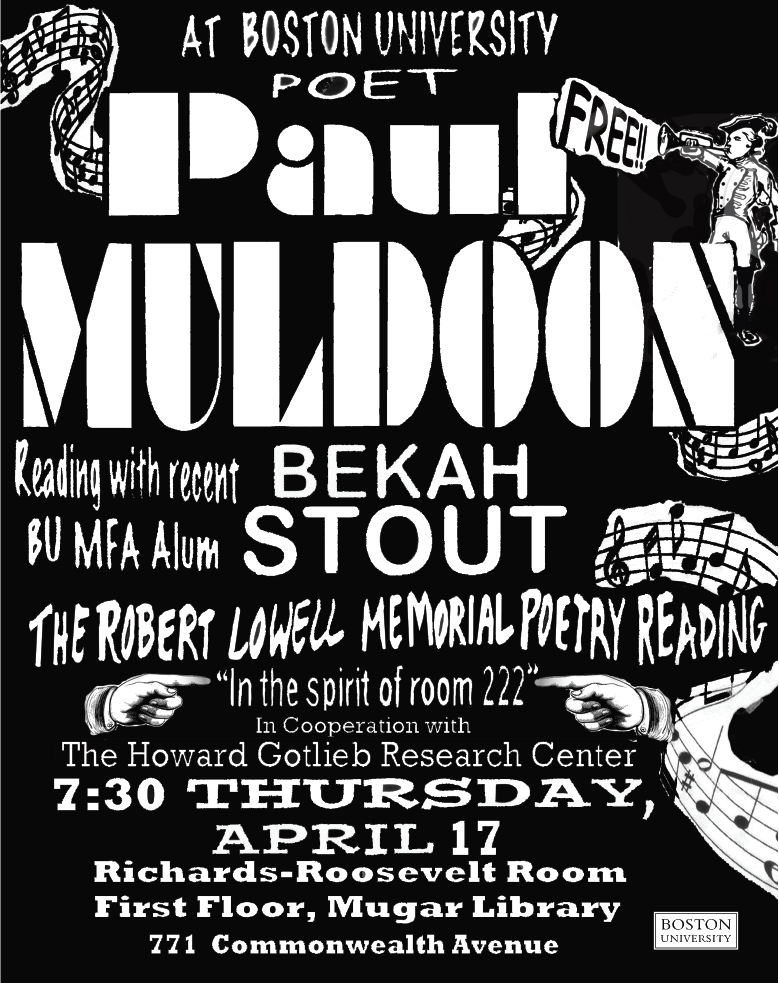 In the Spirit of Room 222
At Boston University in the late 1950s, Robert Lowell led a workshop whose students included three younger writers: George Starbuck, Anne Sexton and Sylvia Plath. This legendary group gathered in the same small, corner classroom where creative writing classes continue to meet. The Robert Lowell Memorial Lectures celebrate this legacy, and the thriving community of writers, teachers and students at the University, by bringing a distinguished poet to campus each semester to read alongside a recent graduate of the program.
Please click the photos below to view videos of our recent readings. Thank you for visiting!