Phillis Isabella Sheppard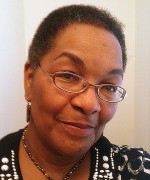 Title

Associate Professor of Pastoral Psychology and Theology and Co-Director of the Center for Practical Theology

Email

Education

B.A. Edinboro University of Pennsylvania
M.A. Colgate Rochester Divinity School
Certificate, Pastoral Psychotherapy Center for Religion & Psychotherapy of Chicago
Ph.D. Chicago Theological Seminary
Certificate, Adult Psychoanalysis 2005 Chicago Institute for Psychoanalysis
Phillis Isabella Sheppard is a womanist practical theologian, psychoanalyst and sometime poet. A trained theologian and psychotherapist, she brings unique gifts of intrapersonal, interpersonal, and social analysis to bear in constructing theology and deepening ministry. She completed her Ph.D. at Chicago Theological Seminary in Theology, Ethics, and the Human Sciences combined with certification in Pastoral Psychotherapy (Center for Religion and Psychotherapy, Chicago) and has earned certification in Adult Psychoanalysis (Chicago Institute for Psychoanalysis). She has continually drawn upon that rich background as she has engaged in teaching and research, while also practicing psychoanalysis, pastoral counseling, and clinical consultation.
Dr. Sheppard's research engages the intersection where the social and the intrapsychic meet. Her recently publishedSelf, Culture and Others in Womanist Practical Theology addresses serious lacunae in pastoral theology, psychology of religion, and psychoanalytic theory. Indeed, this book is the second of this genre ever published. Her continuing research interests include feminist ethics and practical theology, cultural dislocation and trauma, postcolonial theologies and spirituality, African American psychology of religion, and contextual theologies. Two recent articles point the way for what is to come: "Mourning the Loss of Cultural Selfobjects: Black Embodiment and Religious Experience after Trauma" (Practical Theology, 2:1, 2008) and "No Rose Colored Glasses: Womanist Practical Theology and Response to Sexual Violence" (In Spirit and Truth, edited by Phillip J. Anderson and Michelle Clifton-Soderstrom).
Dr. Sheppard's pedagogical approach emphasizes the necessity of engaging the diverse cultural, social, spiritual and ethnic backgrounds in the classroom and the surrounding contexts in which we live, and the need for a pastoral identity strengthened through a love of community and a commitment to the pursuit of a lifelong spiritual formation process. She teaches in the School of Theology masters and doctoral programs and serves also as a Clinical Consultant with the Albert and Jessie Danielsen Institute of Boston University. Prior to coming to Boston University, Dr. Sheppard was Associate Professor of Pastoral Theology at North Park Theological Seminary.
Professionally, Dr. Sheppard has given active leadership in the Chicago Psychoanalytic Society; Psychology, Culture and Religion Group of the AAR; the Board of Trustees of the Center for Religion and Psychotherapy, and has given papers at the annual conferences of the Association for Practical Theology; and the Society for the Study of Black Religion. She is active also in the Evangelical Covenant Church.
Teaching and research interests include: womanist theology, psychoanalysis and psychotherapy, and pastoral counseling.
Dr. Sheppard is a member of the core examining faculty as well as a concentration advisor in Pastoral Theology.