Moderate Christians with Liberal and Evangelical Instincts
Using a Web-Based Resource to Understand the Interests and Needs of an Under-Served Community, in order to Support their Faith and Learning
Principal Co-Investigators: Rev. Dr. Wesley J. Wildman and Rev. Dr. S. Chapin Garner
This project involves creating a web-based method for investigating how best to support the faith and learning of moderate Christians with both liberal and evangelical instincts.
The category of "moderate Christians with both liberal and evangelical instincts" does not fit every denominational or cultural context. Nevertheless, this phrase describes a large group whose members typically possess a confident faith but feel deeply uncertain about their Christian identity. This group of Christians is under-served at the present time because media coverage, educational resources, and identity rhetoric focus primarily on the evangelical or liberal wings of the faith spectrum.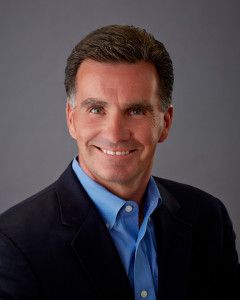 The website includes an amazing variety of news items, blog entries, and expert commentary pieces. It will also include custom designed and member-contributed resources for pastors, seminary students, lay church leaders, and interested lay Christians. These resources will help site visitors learn about the history and heritage of moderate liberal-evangelicals, the sociology and psychology of faith identity politics, the theology and ethics applicable to their faith perspective, and practical strategies for nurturing moderate Christian faith communities.
Once the content convinces some to invest in the website, the discussion boards and online surveys will allow us to collect information for subsequent analysis that we can eventually share with site visitors.
The main draw to the website will be the two books authored by Rev. Dr. Wildman and Rev. Dr. Garner: Lost in the Middle? and Found in the Middle!, which are published by the Alban Institute at the end of 2008 and the beginning of 2009, respectively. The books refer to the website as a source of ongoing support for their target audience.
The broad question guiding this larger research effort is: What are the most effective practical strategies for nurturing the faith and religious identity of moderate Christians with liberal and evangelical instincts-individually, in small groups inside and outside of established congregations, and within entire congregations?
The theological dimensions of the proposed project appear at several levels.
First, our existing efforts with our target audience indicate that, for progressive evangelical and liberal-evangelical Christians, theological and ethical issues are inextricably entangled with social identity challenges and personal faith journeys. That is why we wrote two books, one addressing each of these two sides of the problem these folk face in coming to a comfortable and confident faith understanding. Thus, our research tracks both theological and sociological components and attempts to discern how they interact.
Second, the particular task of setting up a content-rich website requires us to make calculated hypotheses about the theological perspectives and diversity of our target audience, hypotheses that will be corrected through the feedback processes that we will put in place. That is, we will be evaluating our best guesses about theological and ethical outlook and convictions specifically with the aim of constructing a more accurate model of our target audience in all its diversity.
Third, in our experience, the problem of supporting moderate Christians with both liberal and evangelical instincts cannot be solved through congregational or spiritual techniques alone, as important as such techniques are. The problems intentional moderates face are essentially theological in character-the nature of God, Gospel, and Church especially. Unfortunately these theological issues are typically ignored or finessed rather than being addressed head-on. By contrast, we take a rather direct approach in our second book on theology and ethics. The extremely pointed question remains whether the theological outlook articulated in that book can really be effective in the diverse real-life situations that moderate Christians inhabit.
The significance of this research project can be expressed on three timescales.
The short-term significance of the pilot project that we are proposing is two-fold. On the one hand, the project will offer a significant degree of support to people in our target audience. On the other hand, the project will help us construct a profile of our audience so that we know far more precisely how to support their faith and encourage their efforts in the future.
The middle-term significance of the proposed project has to be assessed with respect to the wider research context in which it plays such a key role. If the proposed web-based research techniques work as hoped, then we will eventually gain a research-based (as against an anecdotal) understanding of what characteristics make for an effective practical strategy for nurturing the faith and religious identity of our target audience, and deepening their capacity for theological and ethical reflection.
The long-term significance of the proposed project derives from the value of nurturing the "intentional moderate" within the Christian faith. The intentional moderate derives spiritual confidence and effectiveness not from identity politics but from the potency of a natively Christian theological and spiritual and ethical vision. The liberal-evangelical church involves a commitment to radical inclusiveness that runs against the sociological odds to some degree, and thus eschews the corporate identity strategies that most Christian communities embrace. The resulting ecclesiology is not a recipe for grand success in numbers and money-though some liberal-evangelical churches are extremely successful in those ways-but rather a simple re-expression of the ancient insight that Christian love can unite across theological and ideological differences. But that simple dream of Christian togetherness requires people and churches to follow Jesus' morally potent example of radical inclusiveness, even when that makes church unity more difficult.
To put it most simply, then, this project plays a modest role in nurturing the ancient wisdom of the Christian movement-that love is more important than comfort and security-and does it in a way that is fitted to the complex circumstances of the varied contexts in which our target audience lives and works.
Links:
LiberalEvangelical.org at www.liberalevangelical.org
Alban Institute at www.alban.org
Links to the two books can be found on the LiberalEvangelical.org site. Study Guides for the books can be found there also.