Spiritual Formation and Church Life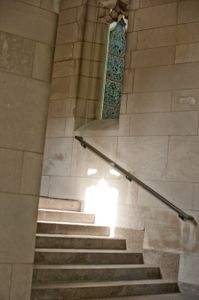 Within the Center for Practical Theology, the Spiritual Formation and Church Life Project facilitates five important aspects of the Center's work:
·    SFCL builds connections and partnerships between the contexts of theological education, congregational life, retreat centers, spiritual direction, and ecclesial governing bodies in order to collaborate with each other in the work of spiritual formation, and to discuss challenges and creative approaches to spiritual formation.
·    SFCL is one of the partners with in the School of Theology that collaborates in the Pastoral and Spiritual Formation program for students pursuing a Master of Divinity or Master of Theological Studies degree.   The program includes a yearly fall retreat for new MDiv and MTS students and small weekly student groups that organically engage in issues of spiritual practice, formation, and their experience of theological education.  SFCL also develops creative retreat opportunities and workshops for those in theological education that cultivate the spiritual formation of the students personally and communally.
·    SFCL conducts academic research in the area of spiritual formation and spiritual practices, pursuing sustained reflection on the research data to offer proposals for the theological education context.
·    SFCL administers funding for student personal renewal retreats in order to cultivate healthful habits of spiritual self-care during and after theological education.
Claire Wolfteich, Director
Susan Forshey, Coordinator
Marc Lavallee, Project Assistant
Holly Bezenhafer Redford, Project Assistant