Center for Practical Theology Co-Directors
Courtney T. Goto
Courtney Goto is Assistant Professor of Religious Education and a Co-Director for the Center for Practical Theology.  Her research interests include intersections of teaching and learning with creativity, imagination, aesthetics, art, embodiment, faith, and culture.  She has written several articles that explore play, performance, and art at a Japanese American United Methodist church.  Dr. Goto also has a chapter on "Asian American Practical Theologies" in Openings to Practical Theology (Rowman & Littlefield, in press).  Her current book project is a practical theology of play through art.
David Schnasa Jacobsen
Dr. David Schnasa Jacobsen came to Boston University in 2011. Dr. Jacobsen is Professor of the Practice of Homiletics, Director of the Homiletical Theology Project, and Co-Director to the Center for Practical Theology. Dr. Jacobsen is committed to helping students and pastors claim their role as "theologians of the Word" in preaching and encourages masters and doctoral students to wrestle with their own theology of the gospel while they learn as homiletical theologians to become better public, theological leaders in faith communities, the academy, and in the wider pluralistic world that God so loves. Dr. Jacobsen is a clergy member of the Dakotas Conference of the United Methodist Church. His ongoing areas of research include the practice of preaching, homiletic theory, theologies of preaching, the relation of Word and Sacrament, hermeneutics, Biblical criticism, and the connection of all these to theology itself.  He is married to Cindy Schnasa Jacobsen, a Lutheran pastor and practicing pastoral psychotherapist.
Mary Elizabeth Moore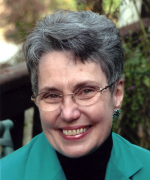 Dr. Mary Elizabeth Mullino Moore joined the Boston University faculty in 2009 as the Dean of the School of Theology.  Dr. Moore is also Professor of Theology and Education, Co-Director of the Center for Practical Theology and a Deacon within the United Methodist Church. Dean Moore sees her primary work as working with others and contributing her small part toward repair of the world (tikkun olam). Her recent books include: A Living Tradition: Critical Recovery and Reconstruction of Wesleyan Heritage; Teaching as a Sacramental Act; Ministering with the Earth; and Teaching from the Heart, plus the co-edited volumes Children, Youth, and Spirituality in a Troubling World and Practical Theology and Hermeneutics. She has also written many articles on education, process and feminist theologies, and justice and reconciliation. Mary Elizabeth is married to Allen, and they have five children and eight grandchildren.
Bryan P. Stone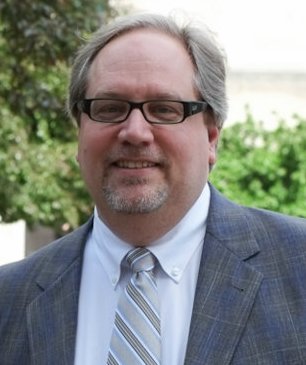 Dr. Bryan Stone has served as the E. Stanley Jones Professor of Evangelism at Boston University School of Theology since 1998 and is currently Associate Dean of Academic Affairs. He directs the Congregational Research and Development Project and the Finding Faith Today Project.  Dr. Stone has focused his research on how congregations relate to the changing dynamics of contemporary culture.  As a consultant and teacher, he has mentored students and pastors from around the nation, and has served as church planter, pastor, and director of non-profit agencies.  Dr. Stone brings to the Center unique experience and expertise in the challenges and opportunities of urban and multicultural ministry and new church development as well the relationship of theology to popular culture. Visit Dr. Stone's website!
Claire E. Wolfteich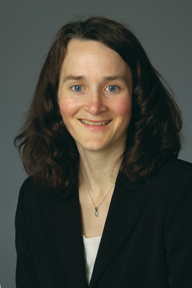 Claire Wolfteich has served as faculty at Boston University School of Theology since 1997. Her teaching and research interests include Christian spirituality; religion and public life; theology and practice; work and family; lay spirituality; women's spiritual autobiographies; and American Catholicism. She co-directs the Center for Practical Theology and directs the Spiritual Formation and Church Life Project. Dr. Wolfteich is the immediate past President of the International Academy of Practical Theology; she also has served as President of the Association of Practical Theology and on the Governing Board of the Society for the Study of Christian Spirituality. She has served as Co-Principal Investigator on four major grants from the Lilly Endowment. She also was awarded a Louisville Institute Sabbatical Grant for Researchers in 2011-2012. Her most recent book project is the forthcoming edited volume Invitation to Practical Theology: Catholic Voices and Visions (Paulist Press, 2014). Her publications include Sabbath in the City: Sustaining Urban Pastoral Excellence (Louisville: Westminster John Knox Press, 2008), co-authored with Bryan Stone; Lord, Have Mercy: Praying for Justice with Conviction and Humility (San Francisco: Jossey Bass, 2006); Navigating New Terrain: Work and Women's Spiritual Lives (Paulist Press, 2002), and American Catholics Through the Twentieth Century: Spirituality, Lay Experience, and Public Life (Crossroad Publishing Co., 2001). She currently serves on editorial boards for several journals: International Journal of Practical Theology; Spiritus: A Journal of Christian Spirituality; The Way: A Review of Christian Spirituality Published by the British Jesuits; and Reflective Practice: Formation and Supervision for Ministry.
Staff
Kaitlyn Fox
Kaitlyn Fox is a second year M.T.S. student at the Boston University School of Theology. She graduated summa cum laude from Hardin-Simmons University in Abilene, Texas with a double major in Religion and English and has continued to study Religion and Literature in graduate school. At BU Kaitlyn has explored religious and literary narratives through the lens of Holocaust Studies in order to better understand the way in which people use stories and language to deal with transition, trauma, identity, and everyday life.