CFA Renovations – Construction Update – 7/2/20
For the period of July 3rd – July 10th: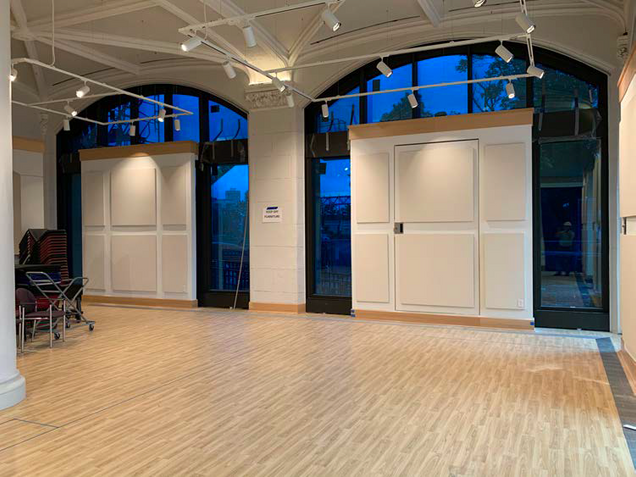 General:
The west alley entrance will remain closed over the next several weeks as work continues in the alleyway. The building can be accessed utilizing the new ramp on the east side of the building as well as the center entrance along Commonwealth Avenue. Temporary signs are posted to help direct you through the first floor.
---
Exterior:
East Façade
Granite cleaning and wash down will be completed by the end of the week.
South Façade
Limestone repairs and masonry punch list will continue.
West Façade
Concrete will be poured in the alley starting after the holiday.
North Façade
Repairs to the window jambs will continue over the next several weeks.
Work rebuilding the chimney will continue.
 Archways
Installation of window trim will continue on the archways on the east & south facades.
---
Interior:
Basement
Work will continue with the installation of the controls for the HVAC systems over the next week.
On the 1st Level 
The student lounge punchlist is nearing completion.
The art gallery is nearing completion, with the punch list forthcoming.
As a reminder to all, please be aware of all directional signage, as pedestrian travel paths may be altered at both the interior and exterior of the building. Your safety is imperative!