1914
1913-1914
The first journalism and advertising classes are offered at the College of Business Administration (CBA).
1915
1915
Gertrude Stevenson, a reporter for the Boston Journal, is CBA's first female journalism instructor.
1916
1916
Journalism students publish the Boston University News under the direction of Boston Post editor Harry B. Center (CAS 1900).
1925
1925
BU launches a degree-granting program in journalism, awarding the first degrees in 1928.
1928
1928
Edward Bernays (Hon.'66), later known as the "Father of Public Relations," publishes his seminal work, Propaganda.
1939
1939
Radio classes begin at CBA.
1945
1945
---
Newsweek writer James P. O'Donnell is the first American to access the bunker where Adolf Hitler died. He becomes a BU professor of journalism in 1985.
1947
1947
The School of Public Relations (SPR) opens.
---
Principles of Motion Pictures classes are offered in the new Department of Motion Pictures and Visual Aids.
1948
1948
BU President Daniel Marsh (STH 1908, Hon.'53) introduces the concept of public relations as an academic pursuit—and addresses criticism of BU's new school—in a Founders' Day speech titled "Public Relations: A New Profession."
1949
1949
---
1950
1950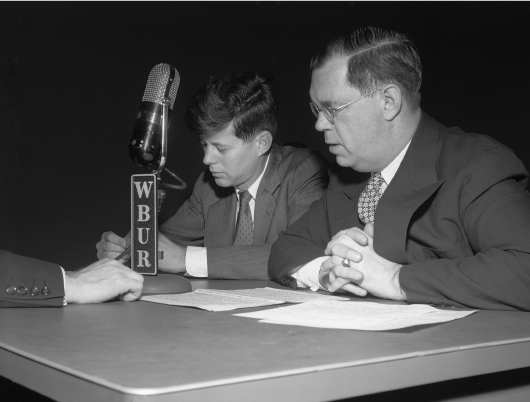 ---
SPR is renamed the School of Public Relations and Communications (SPRC).
---
1951
1951
Television courses are added to the curriculum.
---
Master of Science degrees are added in Motion Pictures and Visual Aids in Public Relations, as well as in Radio-Television Broadcasting.
1953
1953
Professor of Public Relations Otto Lerbinger ('44), COM's longest-serving faculty member, comes to BU.
1955
1955
Air Force public information officers begin taking four-week summer courses in public relations at BU. The program is offered year-round beginning in 1961.
1957
1957
SPRC moves to 640 Commonwealth Avenue, its home ever since.
---
BU Television (WBU-TV), BU's student-run TV station, debuts.
1958
1958
1959
1959
The Communication Research Center launches with a three-year study on newspaper comics that finds them to be an invaluable cultural record. The center's focus shifts to television research in 1960.
1964
1964
SPRC is renamed the School of Public Communication (SPC).
---
Gordon Manning ('41) is named head of the news division at CBS.
1966
1966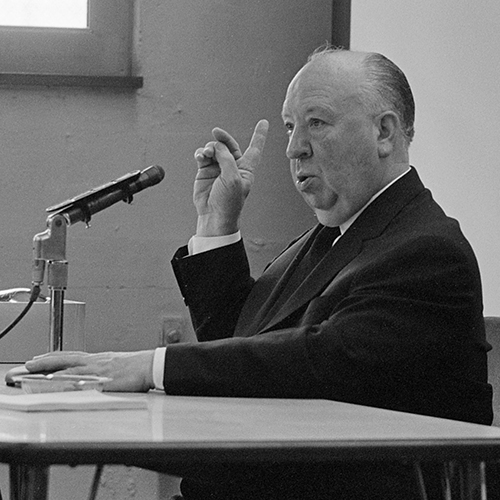 ---
John Henning ('63) anchors the evening news at WNAC-TV and goes on to anchor at all major Boston TV networks.
1967
1967
Future University Trustee Andrea Taylor ('68) helps launch UMOJA, BU's black student union. Taylor later becomes Microsoft's director for North American community affairs.
1968
1968
Robert Squier ('57), who later becomes famous for pioneering techniques for political TV ads, works on Hubert Humphrey's presidential campaign. Future clients include Presidents Jimmy Carter and Bill Clinton.
1970
1970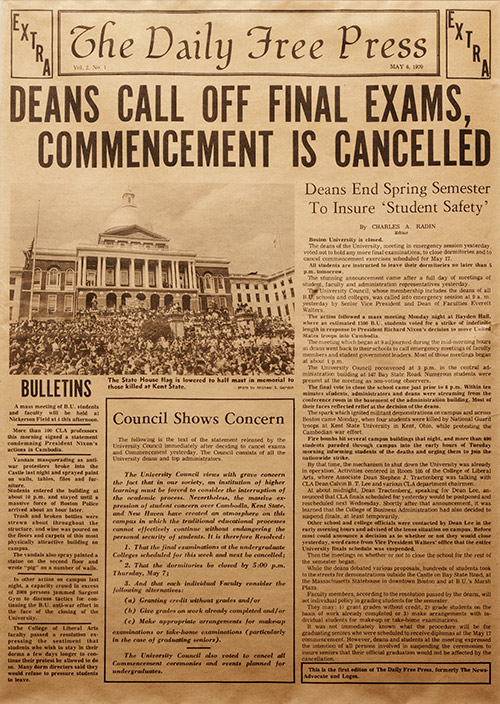 1972
1972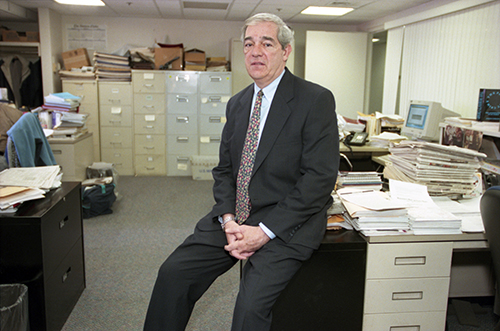 1973
1973
---
Howard Stern (CGS'74, COM'76), later the self-proclaimed "King of all Media" known for successes including his award-winning radio program The Howard Stern Show, begins working as a DJ for student radio station WTBU. The station claims to be the first to fire Stern.
1974
1974
---
As a graduate student, future political commentator Bill O'Reilly ('75) lands an exclusive interview with Fanne Foxe, an exotic dancer involved in a political scandal with a US congressman.
1975
1975
Allison Davis (CGS'73, COM'75) cofounds the National Association of Black Journalists.
1976
1976
George Beebe ('32, SMG'32) establishes the World Press Freedom Committee to champion the rights of a free press around the globe.
1978
1978
SPC opens PRLab, the nation's oldest student-run public relations agency.
1979
1979
Chester Simmons, who pursued a master's degree in radio and television at BU in the 1950s, is named president of ESPN.
1980
1980
Jean Picker Firstenberg ('58) is named CEO of the American Film Institute.
---
BU's Redstone Film Festival, sponsored by Viacom Chair Sumner Redstone (Hon.'94), launches. Academy Award-nominated producer Richard Gladstein (CGS'81, COM'83) is among the early winners.
1981
1981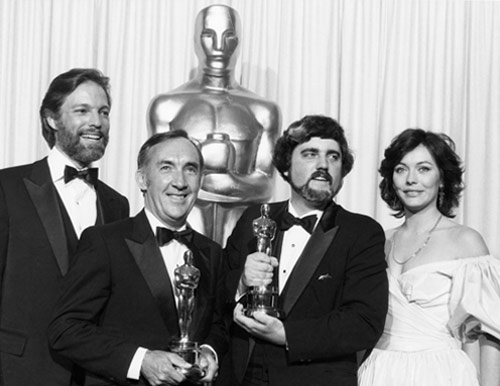 1982
1982
SPC establishes its Distinguished Alumni Awards. The first recipients include George Beebe ('32, SMG'32), Jean Picker Firstenberg ('58) and editor and journalist Ida Lewis (DGE'54, COM'56).
1983
1983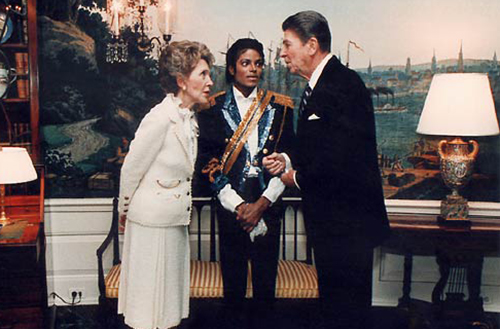 ---
Edward Boches ('76), a future advertising professor at COM, becomes a managing partner of the ad agency Mullen. His 1999 Monster.com campaign, When I Grow Up, ranks as one of the 10 best Super Bowl ads of all time.
1984
1984
The School of Public Communication is renamed the College of Communication (COM).
1985
1985
Dodge Morgan ('59) becomes the first American to sail solo nonstop around the world.
---
Law and Mass Communication Professor
T. Barton Carter ('78) coauthors the third edition of The First Amendment and the Fourth Estate.
1986
1986
The Disinformation Documentation Center opens under the direction of former Czech spy Lawrence Martin-Bittman. Future Pulitzer winner Don Van Natta, Jr. ('86) is among his students.
---
The London Internship Program begins, offering work opportunities in the British journalism, advertising and public relations, and film and television industries.
1987
1987
---
Journalist and screenwriter Nicholas Gage (DGE'61, COM'63, Hon.'85), who described his mother's flight from Communist-occupied Greece in Eleni, establishes the Eleni Gatzoyiannis Scholarship in her honor.
1988
1988
Future Associate Professor of Advertising Carolyn Clark is named an executive vice president at Hill Holliday ad agency. In 2013 the Ad Club of Boston names her one of its "100 Women We Admire."
1990
1990
Janet Chusmir ('49), the first female chief executive at Knight Ridder, is named Editor of the Year by the National Press Foundation.
---
John Verret, then-president of Arnold Worldwide and a future advertising professor at COM, is named Executive of the Year by Adweek.
1991
1991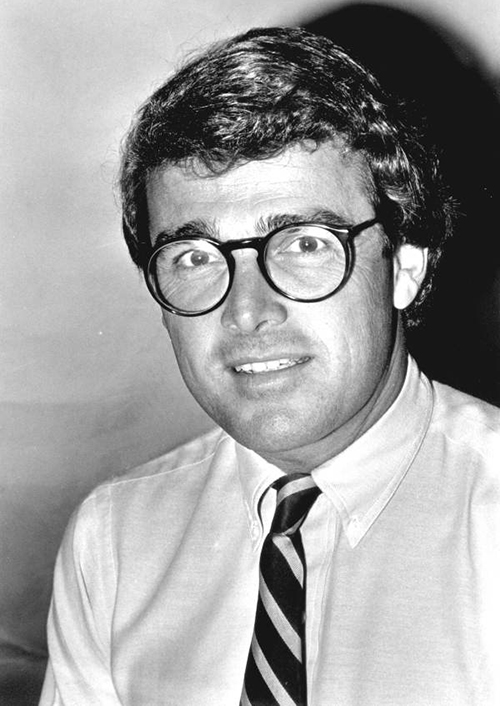 ---
Bay State, the longest-running college soap opera on television, premieres.
---
Future franchise trailblazer and BU Trustee Sidney J. Feltenstein ('62), who helped create Dunkin' Donuts's "time to make the donuts" commercials, begins his famous revitalization of the Burger King brand. In 2013 he wins the International Franchise Association's Hall of Fame Award.
---
NPR's Nina Totenberg ('65, Hon.'11) is the first to report on the sexual-harassment affidavit filed by attorney Anita Hill against Supreme Court nominee Clarence Thomas. Totenberg studied journalism at BU but left before graduating to begin her reporting career.
1992
1992
Sue Parenio wins a Cannes Bronze Lion and a Gold Effie (in 1993) for her work on JELL-O advertisements. Parenio later teaches at COM for 17 years.
---
COM opens its first PC computing lab.
1993
1993
Former BU Professor Diana Chapman Walsh ('71, UNI'83, Hon.'94) is named president of Wellesley College.
---
Hugo Shong ('87) helps launch International Data Group's $50 million IDG Capital venture fund in Beijing, Shanghai and Guangdong. Shong has launched and published more than 40 magazines in China and Vietnam, including the Chinese editions of Harper's Bazaar and National Geographic.
1994
1994
COM's first multimedia labs open.
1995
1995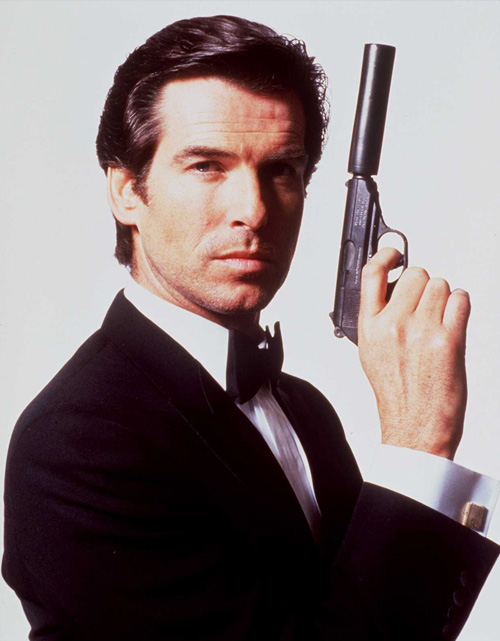 ---
Boston Mayor Thomas M. Menino (Hon.'01) declares January 5 "David Brudnoy Day" in honor of the popular radio host and COM professor of mass communication.
---
Brian Bedol ('80) launches the Classic Sports Network (now ESPN Classic). In 1999 he cofounds College Sports Television.
1998
1998
Film director-producer Gary Fleder ('85) and screenwriter Scott Rosenberg ('85) sponsor a screenplay contest as part of the Redstone Film Festival.
---
Ida Lewis (DGE'54, COM'56) is named the editor of the NAACP magazine the Crisis.
1999
1999
Hothouse Productions, a student-run television production company for undergraduates, opens under the direction of Assistant Professor of Film Garland Waller ('80). Clients include Boston Children's Hospital and the Geena Davis Institute on Gender in Media.
2000
2000
The Washington Journalism Center opens. Students go on to cover the Democratic and Republican National Conventions, work for national news outlets and serve as correspondents for media throughout New England.
---
The Science and Medical Journalism Center is established. Among its graduates are editors at Wired and Discover magazines.
2002
2002
The Sports Institute, a four-week intensive program in sports broadcasting founded and directed by eight-time Emmy Award winner Frank Shorr (SMG'70, COM'73), begins.
2003
2003
COM opens BU in LA, a Hollywood-based study program where students gain experience in film and television production.
---
COM establishes its first endowed faculty chair—the Harold Burson Chair in Public Relations—in honor of Burson (Hon.'88), founder of the global public relations firm Burson-Marsteller. Otto Lerbinger ('44) is the first recipient.
2004
2004
Barbara Pariente ('70) is named chief justice of the Florida Supreme Court. She'd served on the court since 1997 and participated in ordering a recount in the 2000 presidential election.
2005
2005
Christopher Callahan ('82) is named founding dean of the Walter Cronkite School of Journalism at Arizona State University.
---
Paul La Camera ('66, MET'74) is named general manager of WBUR, Boston's NPR news station.
---
BUTV becomes butv10, the University's official TV channel, after years as an independent company. The network's programs, broadcast on channel 10 of BU's cable network, will win Telly Awards for five consecutive years (2008-2012).
2006
2006
COM receives high-definition production equipment and digital editing stations thanks to a gift from COM parents Marilyn Katzenberg and Jeffrey Katzenberg, CEO of DreamWorks.
2007
2007
Associate Professor of Journalism Nick Mills (DGE'62, COM'64) becomes the official biographer of Hamid Karzai (Hon.'05), president of Afghanistan; together they write Karzai: The Failing American Intervention and the Struggle for Afghanistan.
---
Al-Zain Al-Sabah (CGS'94, COM'96) launches Eagle Vision Media Group to promote and showcase Arab filmmakers. The company later coproduces the film Amreeka, which wins an award at the 2009 Cannes Film Festival.
2008
2008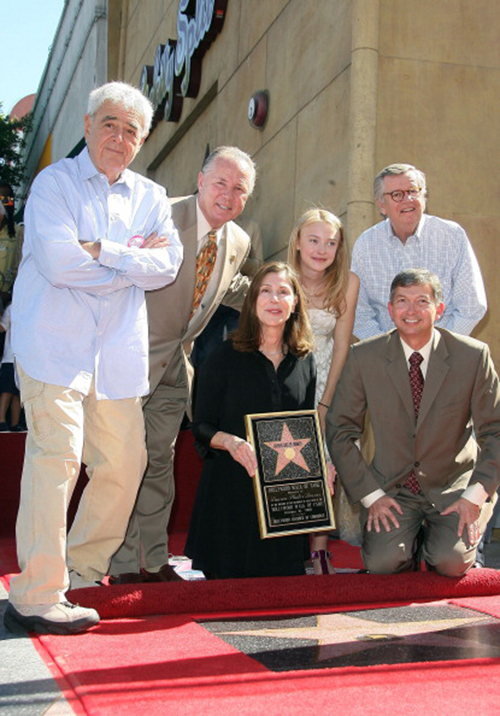 ---
Professor Caryl Rivers wins the Helen Thomas Award for Lifetime Achievement from the Society of Professional Journalists.
2009
2009
The New England Center for Investigative Reporting, the first nonprofit multimedia investigative reporting university program in the country, opens to train student journalists. In the first three years, reporters completed 32 major investigations on topics including inner-city mortgage scams.
2010
2010
The BU News Service partners with the Boston Globe to publish student work in community reporting.
2011
2010-2011
The Master of Science in Media Ventures trains entrepreneurs and innovators to develop, pitch and launch new digital content initiatives. The first graduates land positions at new media start-ups around the country.
2011
---
Ted Harbert ('77) is named chairman of NBC Broadcasting.
2012
2012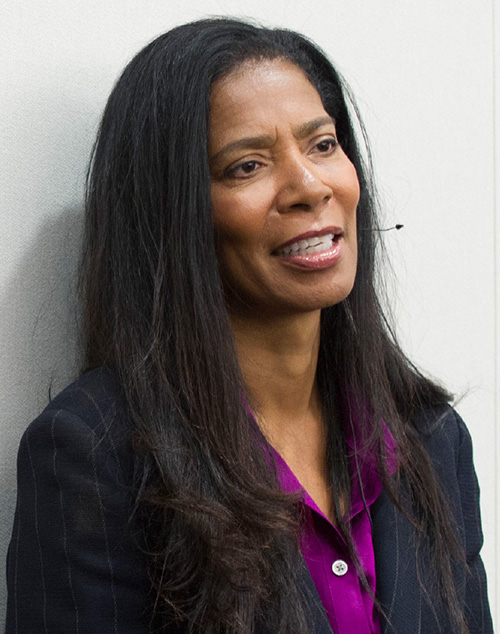 ---
David Lubars (CGS'78, COM'80), chief creative officer worldwide and chairman for North America at BBDO, is ranked the world's top creative leader by The Directory Big Won. He receives the title again in 2013.
---
Brothers Josh ('07) and Benny ('08) Safdie win the 2012 Sundance Film Festival Jury Prize in Short Film for The Black Balloon.
2013
2013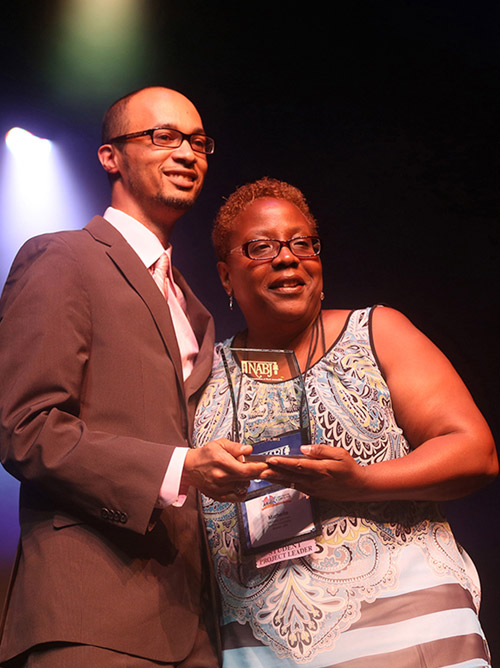 ---
Bonnie Hammer (CGS'69, COM'71, SED'75) is named chairman of NBCUniversal Cable Entertainment. She's been listed among the most powerful women in entertainment by publications including Fortune, Vanity Fair and the Hollywood Reporter.
---
Students reporting for the BU News Service provide on-the-scene coverage of the Boston Marathon bombings for CNN, NBC, Boston.com and WCVB-TV. Their coverage earns them two awards at the 2013 Online Journalism Awards.
---
WTBU wins Station of the Year at the College Radio Awards for the second year in a row.
---
Professor of Journalism Dick Lehr publishes Whitey: The Life of America's Most Notorious Mob Boss as James "Whitey" Bulger goes on trial after 16 years on the run.
---
Emerging Media Studies, a research-based graduate program set to offer COM's first doctoral degree, launches, funded by the family of Alana Feld Hackel ('02).
---
Franca Bertagnin Benetton ('90) is named to the Benetton Group Board of Directors. The company's controversial "Unhate" advertising campaign, featuring political and social rivals kissing, wins the Press Grand Prix Award at the Cannes Ad Festival.
---
The Hollywood Reporter names COM 11th in its Top 25 Film Schools list.
---
New York Times media columnist David Carr is named COM's inaugural Andrew R. Lack Professor.
Article by Jessica Ullian. Julie Rattey and former Boston University Lecturer Andrea Volpe contributed research to this article.

Photos at top are by BU Photography unless otherwise indicated. From left to right: circa 1950s, a woman speaking into a WBUR microphone at SPRC (now COM); Paul Newman visiting BU in 1973 to give a sneak peek of a film he directed; producer-director Orlando Bagwell ('74, '77) (photo by Kalman Zabarsky); media personality Howard Stern (CGS'74, COM'76); Life magazine photographer Carl Mydans (SMG'30, COM'32, Hon.'60); Super Bowl ad (Snickers—"Betty White") by David Lubars (CGS'78, COM'80) with BBDO (image courtesy of BBDO); Walter Lubars, founder of AdLab at BU (photo by Fred Sway); student Dacia Libutti of SPRC (now COM) reading the BU News in 1956
What's Your Reason
to Celebrate?
We invite you to share COM memories and photos, along with your groundbreaking achievements from past and present. Look for your stories and news on COM's social media and this timeline throughout 2014. We'll also feature selections in the next COMtalk, which will explore how COM and its alums are breaking new ground.