What Makes Characters' Bad Behaviors Acceptable?
To study TV viewers' engagement with shows and stories featuring "anti-hero" characters, professor and co-director of the Communication Research Center Mina Tsay-Vogel is looking beyond the past research that suggests viewers enjoy watching "good" characters win and "bad" characters lose. This study examined the effects of character motivation and outcome in a written narrative on character perceptions and moral disengagement. Tsay-Vogel's research interests include the psychological and social effects of mass media, enjoyment and appreciation of entertainment, and the psychology of new and social media. Read her article.
Facebook and life satisfaction
Dennis Wu and Tammy Vigil found that Facebook usage can be negatively related to life satisfaction. In other words, the more one uses some functions on Facebook, such as photos, videos, and photo tagging, the less happy the person will be. This is highly useful information for ordinary people who may be influenced by their social media use without recognition. See their findings.
The Television Code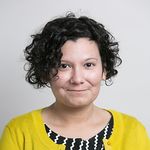 At the heart of Deborah Jaramillo's research into cable TV is her curiosity about the distinction that viewers, critics and scholars draw between it and broadcast TV. Why is HBO considered to be fundamentally different from NBC? Her work on cable pushed her to begin writing her new book, The Television Code: How the Industry, the Government, and the Audience Made Television Safe for America. Using archival research conducted at the National Archives, the Library of Congress, the Wisconsin Historical Society and the University of Chicago, Dr. Jaramillo examines the years in between the commercial launch of television and the first official attempt to censor the new medium. By analyzing the interactions between local stations, the television industry's trade association, the television networks, government regulators, US senators, and TV viewers, Dr. Jaramillo is able to fill a sizeable gap in the history of media censorship.