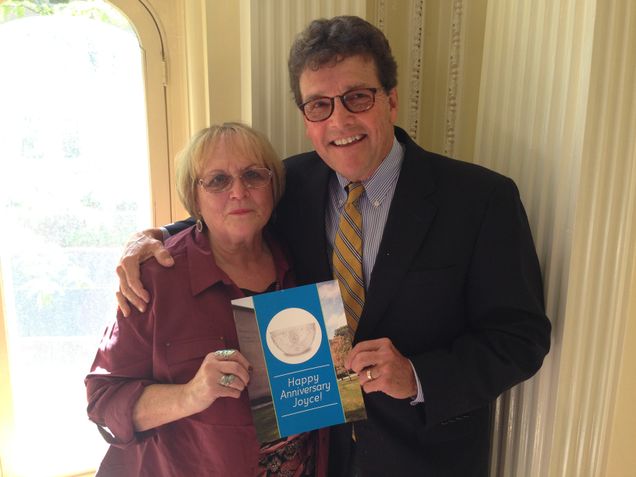 In 1986, Joyce Rogers launched COM's career services office in a storage closet on the second floor. She opened it for business on a Monday morning and promptly met with a young man who needed help revising his resume. Today, he is a professor in Dubai, and the two have continued to correspond with each other over the past thirty years. "Thank goodness for social media" she says, "because I get to stay in touch with all of them. I have alums from Japan to California who I still talk to."
Retiring has been a joyous journey down memory lane for Rogers. From meeting Jackie Kennedy Onassis and Lady Bird Johnson to working with a total of twelve COM deans, Rogers has much to reflect on. But when she recalls the many students she's known along the way, she's amazed at where their talents have taken them. From helping them write a cover letter and prepare for interviews, to seeing how they've established themselves as notable alums in their fields decades later, has made her job more than a job. It's been a rewarding ride.
Casey Sherman would stop by her office twice a week, flipping through the job postings Rogers would collect in a three-ring binder. Although graduating as a journalism major, Sherman went on to venture into all areas of communication; as VP of a PR firm, screenwriter and owner of his own production company, and author of The Finest Hours and Boston Strong.
But students today are no longer finding their next opportunity in a printed weekly newsletter as Sherman once did. The age of the internet has disrupted the traditional trajectory of landing a job and developing into your chosen profession, and Rogers has witnessed these shifts firsthand. The most significant change over the past few decades? The need for experience.
"If you think one internship is going to be enough, you haven't been doing your homework," says Rogers. "Our good students have three to seven related experiences on their resume, so you better be an overachiever. Get into BUTV, get into AdLab, get into any kind of student organization as well as an internship every summer. And maybe one or two additional."
Some students opt to be targeted with their internships and extracurriculars, while others choose to vary their experiences based on their interests. Either approach can be beneficial, because, as Rogers believes, the communication industry is full of opportunity regardless of your major.
Rogers' departing advice? Stop putting so much pressure on yourself. "Students are full of anxiety, and I understand that society puts that on them." She emphasizes the need for being proactive and ambitious, without letting the stress defeat you. Success will come.
And we know she'll be cheering along from the sidelines.
"It's been quite a ride. I will miss the people, and the students, but I have a million things to do. So I won't be bored."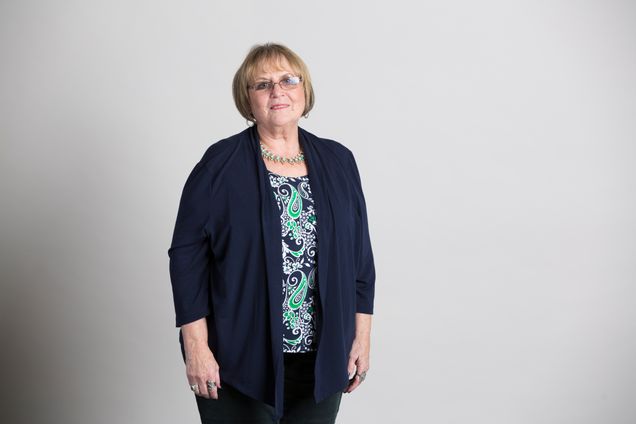 Written by Emma Guillen