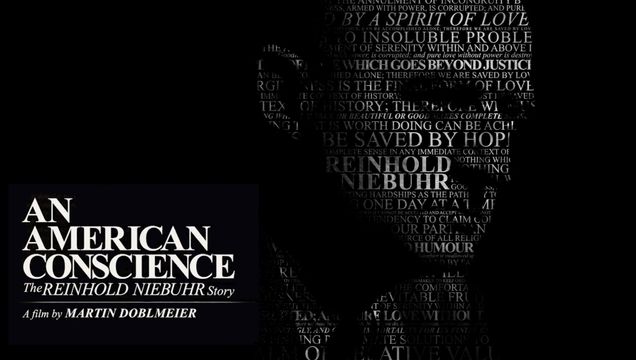 Martin Doblmeier's (COM' 80) latest film American Conscious explores the teachings of iconic thinker Reinhold Niebuhr, the man whose philosophies inspired influential leaders such as Martin Luther King Jr. and Barack Obama. Doblmeier recounts Niebuhr's understanding of justice, social behaviors and human nature allowed him to speak openly but also put him on watch by the FBI during the McCarthy era. Doblmeier explores all this and Niebuhr's philosophical impact in his latest documentary.
Aside from chronicling Reinhold Niebuhr's conversational views, Doblmeier interviews political figures such as Jimmy Carter and civil rights leaders and social critics such as Andrew Young and Cornel West to help tell Niebuhr's story. His documentary uses excerpts from impactful political speeches and examples of political thought to convey just how influential Biebhur's views were and are to key moments in America's struggle for freedom and justice.
As a recipient of his Master's degree from COM in 1980, Doblmeier has gone on to establish a television and production company called Journey Films (1983). This company specializes in the production of film and television that focuses on religion, faith and spirituality. Doblemeier's company has produced over 30 documentary films that have aired on major television outlets such as PBS, ABC, NBC and the BBC. From biographical documentaries profiling figures such as Cardinal Bernardin of Chicago to celebrated German theologian and Nazi resister Dietrich Bonhoeffer, Doblmeier is telling stories about the core thinking that has propelled influential leadership, especially in the form of religion and spirituality. The films and television programs produced by Journey Films have won Gabriel Awards, festival awards and a regional Emmy.
Doblmeier's latest film will be shown at Boston College (February 1st) and Harvard Divinity School (February 2nd). Find out about more screenings here.
Written by: Tatiana M.R. Johnson
Learn more about Film and Television.