Michael Lucker's ('88) career is a great example of how persistence, flexibility, and networking can lead to a long and fulfilling career in any industry, even the famously tough to break into world of Hollywood filmmaking. After years of a successful career, Lucker is now pursuing his dream as a director, and working to make his film, "Black Mountain".
As a Boston University film student, Michael Lucker was not only known as a great director, but found that he had a real passion for it. He moved to LA after graduating from BU in 1988, with dreams of directing, however he found that people just weren't looking to hire directors. Instead, he started working on different productions, mostly doing PA work on television specials and shows.
Unsatisfied with working on the technical side of film production, Lucker made a promise to himself to send out 100 resumes to every filmmaker he had ever dreamed of working with. His application mostly fell on deaf ears, except for one lucky response that would turn into his big break.
"I got one phone call for one interview," he says. "It was for Amblin entertainment, which is Steven Spielberg's company. I met Steven on a Friday and started working on a Monday, doing post-production work on 'Indiana Jones and the Last Crusade."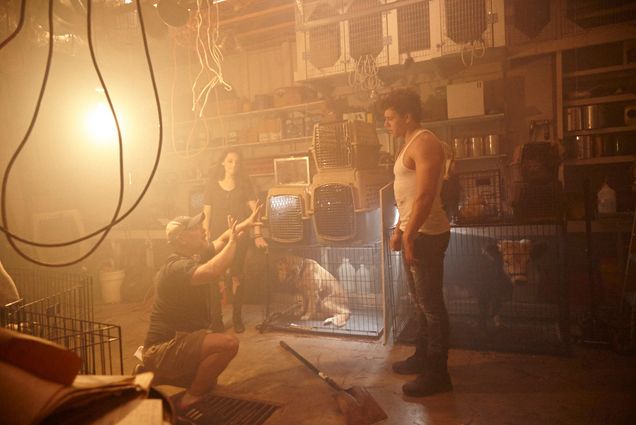 After a year in a half of working for Spielberg, Lucker's desire to work on the more creative side of filming got the best of him. "I didn't have any time to write, so I quit my day job and moved to the beach to become a screenwriter".
Lucker took a job in creative affairs at Hollywood Pictures, where he worked while writing in his spare time. Finally, after two years of writing, he optioned a script for enough money to support himself while writing full time. Over the next several years he went on to write over 20 screenplays for Dreamworks, Disney, Paramount, Fox, and Universal, eight of which were turned into feature films.
In addition to lecturing at ScreenwriterSchool.com, Emory University, and Reinhardt University, Lucker now runs his own production company, Lucky Dog Film Works. Through Lucky Dog, he works with networks like Cartoon Network, TBS, NBC, A&E, and more, and writes, directs, and produces work for them as well as his own work.
He is currently returning to he roots as a narrative director, and is directing his first feature film. "I've been lucky to write some movies and direct some television," he says, "But I've never directed a movie, which is always what I wanted to do." Although Lucker didn't have the millions of dollars required to make a feature film, he pulled together a team of colleagues and called in some favors to shoot the first 15 minutes of his film, "Black Mountain". After a successful shoot, he is now reaching out to his old Hollywood connections. "I now have it out with agents in LA, so we're going to see if I can convince Steven or Disney or any of my old friends at the studios to help us make it."