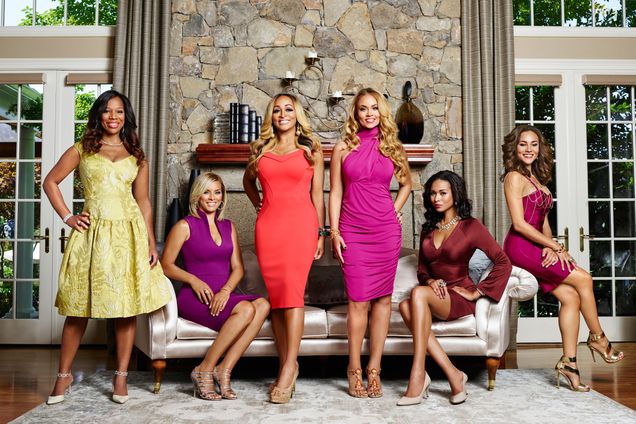 When The Real Housewives of Orange County debuted in 2006, it became an instant hit for parent network Bravo, with its cast of affluent, attractive women engaging in diva-like behavior. The show just finished its 10th season with an average 2.7 million viewers, its success inspiring a series of spin-offs set in Atlanta, New York City, New Jersey, Beverly Hills, Washington, D.C., and Miami. By 2012, the franchise was valued at half a billion dollars.
In expanding the franchise yet again, producers—including TV wunderkind Andy Cohen ('90),
Host and Executive Producer, "Watch What Happens Live" and Executive Producer, "The Real Housewives" Franchise—chose Potomac, Md., a wealthy, exclusive suburb outside Washington, D.C. The Real Housewives of Potomac debuted this month airing Sunday nights. The show's website promises plotlines about "the upscale lives of six intriguing, well-to-do women … all of whom have fought for their places" in Potomac's tony society "by way of legacy or marriage." One of those intriguing women is Katie Rost (CGS'99, COM'01).
"I felt like it was just one of those once-in-a-lifetime opportunities to really share my life with people and to highlight Potomac," says Rost, who auditioned for one of six coveted spots. "It's exciting to show what's special about the place where I grew up."
Rost, who was born and raised in the affluent community, says her parents wanted her to be a doctor or a lawyer. But she decided on a degree in broadcast journalism instead. "BU's College of Communication is second to none," she says. "During my time there I felt it was the best broadcast journalism program in the country. I learned so much."
Read the full article in BU Today