Aristophanes 2018: Wasps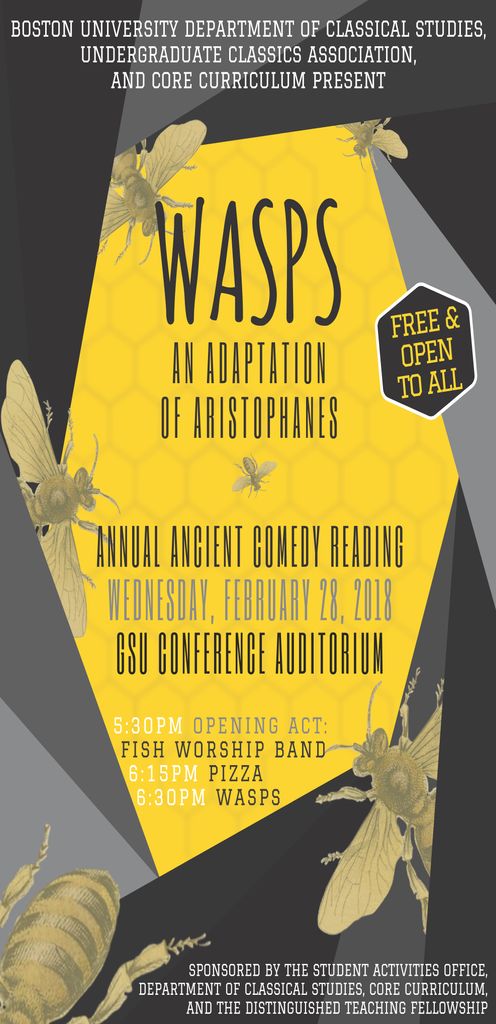 Poster designed by David Murauskas

Announcing the Department of Classical Studies and the Core Curriculum's annual "Aristophanes" production: Wasps. There will be wacky workaholics, exhausted students, cute if gluttonous dogs, and our own President Brown (featuring the famed rolling briefcase). The play will be on Wednesday February 28 at 6:30 PM in the GSU Conference Auditorium. The play is free and open to all! Before the start of the play, the Fish Worship Band will preform at 5:30, and free pizza and refreshments will be available at 6:15.
With utterly ridiculous cameos by our distinguished faculty, it's sure to be a great time! Wisecracks and pizza for all!
Date: Wednesday, February 28th
Location: GSU Conference Auditorium
Time: Fish Worship Blues Band (5:30); Pizza (6:15); Showtime (6:30).
Email classics@bu.edu for more information!