Current Graduate Students
Baxter, Elizabeth: Bethie entered the doctoral program at Boston University after earning her BA and MA in Classics at Dalhousie University in Halifax, Nova Scotia.  Her main research interests include Archaic Greek lyric poetry and the Augustan poets, and she recently completed a special topic on Ovid's letters from exile.  While at BU she has worked as a teaching fellow for courses on Greek and Roman civilization and Roman history, and also for a course in the Kilachand Honors College; she has also taught a course on reading Latin poetry.  Bethie is currently enjoying teaching Beginning Latin and is developing a prospectus for a dissertation on Pindar and Horace and their metaphors for poetic inspiration and creation.
Blandino, Peter: Peter is currently developing a dissertation topic on the chorus in Euripidean tragedy; he also presently teaches an intermediate Greek course using Longus' Daphnis and Chloe as the primary text. Peter's academic interests range widely, but tend to focus on Greek poetry from Homeric epic through the classical period; in Latin literature he has worked on Augustan poetry as well as historiography and rhetoric, and at the 2012 APA meeting he delivered a paper entitled "Laetitia and libertas in Livy's First Pentad." Since then, Peter participated in the ASCSA 2013 summer program in Athens, and co-organized BU's 2014 graduate student conference,  "Death and Mortality in the Ancient World."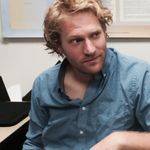 Bruckel, William: William Bruckel earned a BA in Ancient Greek from Fordham University (2011) and an MA from the University of Colorado at Boulder (2015). His main areas of interest are in Attic drama as a vehicle for public intellectualism and in archaic poetry, especially Iambos. However, Will is also interested in Latin literature, particularly Cicero and Vergil, and has presented on tragic motifs in the Aeneid.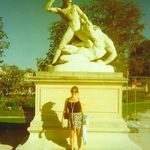 Burmeister, Victoria: Torie graduated from Skidmore College in 2014 with a double major in Classics and French. While at Skidmore she had the opportunity to present on-site during a seminar voyage to Greece, presented in two academic festivals, and spent a nightmarish summer in 2013 at the CUNY SGI which granted her the opportunity to graduate with a Classics major. In her final year at Skidmore she worked as a research assistant for two different Classics professors. In 2015 she completed a post-baccalaureate program in Classical languages at the University of Pennsylvania before entering the BU Classical Studies PhD program. Her primary interests in the Classical world are ancient myth, magic, ritual, and religion, to name a few. Overall she tends to focus her studies on ancient cultural history. In her spare time, Torie enjoys cooking, taking care of her plants and playing long and aggressively competitive games of Gin, Rummy 500 or Clue.
Driskill, Daniel: Daniel completed a BA in History at California State University East Bay in 2009, and an MA in History at San Diego State University in 2013, for which he wrote a thesis on the urban-rural divide in fifth century Athens. Daniel's primary research interests are in Greek history and ancient historiography, but he is also interested in early Christianity, the epicureans, European pre-history, and the intersection of ancient and modern political theory. In his spare time he enjoys playing the guitar, keeping up on world events, and getting to know the Boston area.
Ferguson, James: Jim is a part-time PhD student in Classics and a full-time Latin teacher at St. Sebastian's School in Needham, MA. He is a graduate of Trinity College, Dublin where he earned his BA in Philosophy, focusing primarily on Hellenistic philosophy, especially Epicurus. Jim completed his MAT and MA at Boston University and is currently researching and writing his prospectus on Tertullian's De Spectaculis. His main interests include Late Antiquity and the early Church (especially Tertullian / North Africa), Greek and Roman political / rhetorical theory, the classical tradition and Joseph Conrad, Irish literary culture, and themes in colonialism and empire.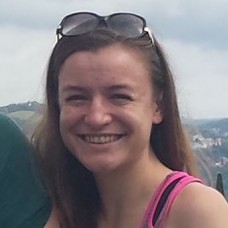 Fisher, Rachel: Rachel is a Ph.D. candidate in Classical Studies. At present, she is writing her dissertation on mortal women as voices of counsel in Homer's Iliad under the supervision of Professor Scully. Rachel's areas of interest include Homer, ancient fiction, Latin poetry, and the reception of the Classics in the English language. In addition to assisting as a teaching fellow in several undergraduate lecture courses (CL101, 102, 213, and 221), Rachel has also taught a number of stand alone courses: first and second semester elementary Latin; intermediate Latin prose; intermediate Latin poetry; "The World of Rome," a lecture course on Roman civilization; and has taught two years for Boston University's Writing Program, which introduces freshmen to college level writing through topical seminars. Her writing program courses included: "Greeks Telling Tales" on questions of truth, lies, history, and fiction, focusing mainly on Homer's Odyssey, Herodotus' Histories, and the True Histories and How to Write History by Lucian of Samosata; and "Love, War, and the Sea: Man and Community in the Odyssey," which closely investigated relations between characters in the Odyssey.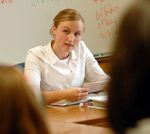 Hutcheson, Laurie: Laurie Hutcheson, a PhD candidate, is writing her dissertation on reported speech in the Iliad. Her other research interests include the reception and translation of Classical texts, Italian Renaissance studies, ancient philosophy, and epic style. She received her B. A. from Boston University in 2005, with a major concentration in Ancient Greek and Latin and a minor in Italian. She has taken courses at the Università di Padova in Italy, has attended several spoken Latin conventicula at the University of Kentucky, and has studied with Reginald Foster, one of the Pope's Latin secretaries. Inspired by some of her own wonderful teachers, Laurie developed a passion for teaching. From 2005 to 2013, she taught all levels of Greek and Latin at BU Academy, where she created a Latin curriculum based exclusively on unmodified texts. These days, she continues to teach when she can—both Latin at the Paideia Institute's Living Latin in Rome High School program and writing courses at Boston University.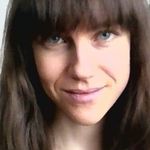 Jarvis, Amanda: Amanda graduated in 2012 from Hofstra University, where she earned her BA in Classics and also completed a minor in Religion. She is in her fifth year of study in the Classics program at BU. This year, she is teaching Beginning Latin I and writing a rather nonspecific dissertation on thematic parallels between Euripides' post-415 tragedies and Thucydides' narrative of the same years (catchy title coming soon…)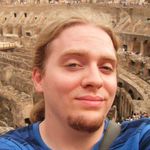 Kelley, Matthew: Matt is a second year Ph.D. student in Classical Studies at Boston University. He earned his B.A. in Classics, History, and Classical Languages from Vanderbilt University in 2006 and followed this with an M.Ed. in Secondary Education from Vanderbilt's Peabody College. After teaching high school Latin and European history for four years outside of Nashville, he completed an M.A. in Classics at Tufts University in 2014, where he received the Sarah Plummer Memorial Prize for excellence in classics. During this time he presented papers at the Classical Assoc. of Canada and CAMWS, and his work at Tufts culminated in the thesis "Inflamed by the Furies: The Role of Emotion in the Imperial Destiny of the Aeneid," directed by Prof. Steven Hirsch. Matt's main interests are Latin epic, history and culture as revealed through literature, ancient historiography, and the classical tradition in European history.
Levy, Julie: Julie received her MA in Classical Philology at Tufts University in 2012 and her BA in Classical Civilizations and East Asian Literature from Wesleyan University in 2007.  She has given a paper on women in Statius' Thebaid at CANE 2013 and a paper on Greekness in Ovid's Fasti at CAMWS 2013.  Particular areas of academic interest include comparative studies in history, linguistics, and literature.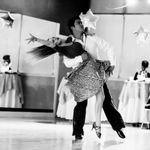 Libatique, Daniel: Daniel is a fifth-year graduate student, after completing a BA in Classics and Theatre at the College of the Holy Cross in 2010 and an MA in the Humanities at NYU in 2012. His main interests include Sophocles and Greek tragedy; Ovid and Augustan poetry; performance and reception theory; narratology; gender politics; and metrics. He has presented papers at conferences from the graduate to faculty and regional levels on Medea in Ovid's Metamorphoses, Tecmessa in Sophocles' Ajax, speech and silence in Sophocles' Ajax, the Proclamation Speech in Sophocles' Oedipus Tyrannos, Cremutius Cordus in Tacitus' Annals, and Ovid's appropriation of Euripides' Iphigenia myth in Tristia 4.4. He has an article published in Classical World (109.1, 2015) on Medea in Ovid's Metamorphoses. He has acted as T.F. for Greek History (Fall 2013), World of Rome (Spring and Fall 2014, Spring 2016), and Warfare in Antiquity (Spring 2015), and he has taught Beginning Latin 1 as a solo instructor (Fall 2015). He is currently living in the New York City area as he works on his prospectus and dissertation on speech and silence in the Philomela myth from its Greek to its later Latin sources. In his spare time, he is an avid competitive ballroom dancer, as evidenced by the photo you see to the left.
Lopes, Jesse: Jesse graduated with a BA in Classics, and a BA in Philosophy, summa cum laude, in 2013. Currently enrolled in the dual-degree program (MA in Classics / PhD in Philosophy), Jesse's main research interests lie in ancient philosophy, particularly in the philosophical thought of the Platonic and Neo-Platonic traditions, as well as Stoicism. Jesse's favorite ancient authors, moreover, are Plato & Seneca, and when he is not able to read them, he composes music on the piano.
Mower, Karen: Karen Mower entered the Classical Studies Department in 2010. She completed a MA in Classical Archaeology at Tufts University in 2005, where she received the Sarah Plummer Memorial Prize, and a BA in Classics at Saint Anselm College in 2002, graduating magna cum laude. Karen has excavated in Rome, Crete, and Poggio Civitate (Murlo).  She currently is studying the Ancient Novel in preparation for her Special Topic examination. Her other academic interests include Roman poetry, particularly Latin love elegy, all things Ovid, and Christian literature, from Tertullian to the Apocryphal Acts of the Apostles.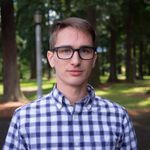 Pasco, Ryan: Ryan is a first year Ph.D. student. He earned his B.A. in Classical Studies — Ancient Languages in 2015 from Lewis & Clark College. During his undergraduate studies, Ryan participated in the Upper Sabina Tiberina Project — an excavation of a villa in central Italy — and, upon his return, presented a colloquium on his research. After completing his B.A., Ryan spent a year teaching Greek and Latin at a middle school in Portland, OR. His academic interests include: Romanization, social history, epic literature (esp. Vergil), and issues of ethnic identity. Outside his studies, Ryan enjoys Parkour and tabletop gaming.
Pang, Colin: I am a PhD candidate in Classical Studies, writing my dissertation on the reception of Homer and Hesiod in antiquity with a focus on Quintus of Smyrna's Posthomerica and the Roman Imperial era. I also specialize in Late Republican Latin literature, especially Cicero's philosophical treatises, Roman historiography, and poetry. My article on the complexities of masculinity in Catullus and American Hip-Hop is due to come out early in 2017 in the winter issue of Arion. I have presented papers at a variety of conferences. For example, in October of 2016, I gave a talk at the International Society of Late Antique Literary Studies at Haverford College on Hesiodic notions of excellence (arete) and their significance to Quintus of Smyrna's critique of Iliadic heroism. And in 2015 I spoke at CAMWS (CU Boulder) on the Noble Dog image of Plato's Republic and the importance of Homeric poetry and the Odysseus character to Plato's argumentation for and description of the city guardian. I have taught stand-alone courses in beginning and intermediate Latin as well as an intermediate course on Homer's Iliad. I have also served as discussion leader or grader for Greek and Roman history and civilization courses.
Shaw, Carson: Carson received his MA in Classical Languages in 2014 at the University of Georgia, where he also earned a BA in Greek and a BA in Philosophy in 2012. Areas of academic interest include: Greek philosophy, in particular Plato and the development of Neo-Platonism down to the Emperor Julian, the political thought of Cicero, and the historical writings of Tacitus and Ammianus Marcellinus. When not studying the Classics he is most likely reading about 19th century German philosophy or the history of the Arab-Israeli conflict. Carson is a first-year student in the Classics program at BU.
West, David: I am a Ph.D. Candidate in Classical Studies. My research focuses on the way Roman political thought and rhetoric interact in different literary contexts in Latin prose, whether philosophical works, speeches, rhetorical theory, or historiography. I am also passionate about ancient philosophy, especially the reception of Plato, Stoicism, and Epicureanism in Latin literature.
My dissertation explores Cicero's persuasive strategies in promoting a unified vision of political engagement across genre, treating a major speech, Pro Sestio, and two challenging dialogues on political philosophy, De Re Publica and De Legibus. I argue that Cicero's address to Roman traditionalists has been misunderstood, as he pretends to share their assumptions of Roman cultural superiority even as he tries to reform Rome through Greek ethical ideals. But I also complicate the traditional scholarly picture of Cicero's audiences by showing how he uses Epicureanism as a foil to criticize an unnamed audience of elite "epicures" for avoiding the traditional obligations of Roman virtus; and by showing that he also addresses politically active Stoics and followers of Antiochus' Stoicized Academy, urging them to employ prudence and rhetoric so that their high-minded principles of natural law and virtue can have an effect on the real world.  
I am currently revising two article submissions, and I have given two papers on Cicero and one on Livy at the SCS. An upcoming talk at SCS 2018 will analyze Cassius Dio's and Plutarch's competing conceptions of Cicero's personality and political motivations. My teaching experience includes seven Latin courses (beginning and intermediate) and many discussion sections for Civilization courses.
Wolfe, Stephen: Stephen earned a B.A. in Classical Languages and Theology and an M.A. in Theology from Marquette University. After entering the Society of Jesus, he earned a Master's degree in philosophy at Fordham University and taught in a high school for three years. While finishing a Master's degree in theology at Boston College, he has begun a Master's degree in Classical Studies at Boston University. His interests include Latin poetry and literary criticism and Greek drama, as well as figuring out when he will try to learn German.
Zeigler, Deana: Deana Zeigler earned a B.A. in Classical Languages and English from the College of Charleston in 2006.  She earned an M.A. in Classical Languages from the University of Georgia in 2008 where she completed a thesis examining the complexities of Clytemnestra and Electra's relationship in Attic tragedy.  Deana began graduate studies at BU in 2009, and her primary research interests include Hellenistic Greek poetry, the Homeric Hymns, and feminist theory. She is currently writing a dissertation entitled "Demeter, Persephone, and Generational Struggle in the Homeric Hymn to Demeter" with Professor Stephen Scully as her first reader. In her free time, she is teaching herself to play the banjo, and she also volunteers her time fostering kittens for the MSPCA.