Current Graduate Students
Please click here to explore graduate paper presentations by current and former students, dissertations currently in progress, and completed dissertations and alumni outcomes.

Read profiles of PhD alums Emily Austin and Seth Holms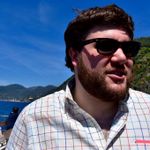 Aglio, James: James Aglio BA, MA UVM (2013, 2018); MSt Oxon. (2014) is interested in epic poetry, the elements of its structure and composition and its relationship to other literary traditions. Other interests include historiography—Tacitus in particular, ancient scientific and mathematical thought, the history of philological scholarship, and the instruction of elementary Greek and Latin.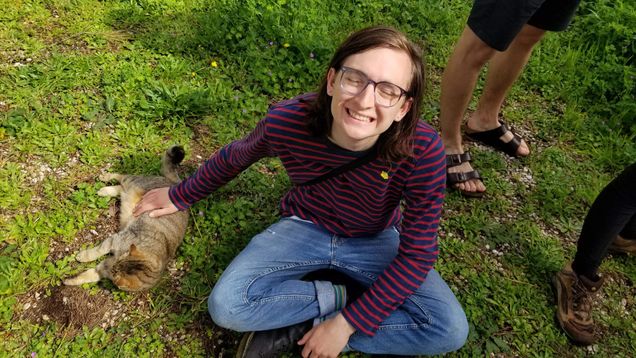 Lena Brucia Breitenfeld (she/her) is a first year PhD candidate in Classical Studies at BU. She graduated magna cum lude from Haverford College in 2019 with a B.A. (Hons.) in Classical Languages and a minor in Classical Culture & Society. Lena mainly studies Latin Literature with a particular interest in Apuleius' Golden Ass and Lucretius' De Rerum Natura. Her research focuses on allusion theory, Roman imperialism in North Africa during the 2nd c. CE, Epicurean philosophy, and Roman topography. Lena enjoys playing the guitar, listening to the Mountain Goats, and watching Star Trek.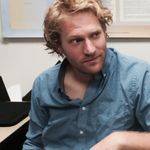 Bruckel, William: William Bruckel earned a BA in Ancient Greek from Fordham University (2011) and an MA from the University of Colorado at Boulder (2015). His main areas of interest are in Attic drama as a vehicle for public intellectualism and in archaic poetry, especially Iambos. However, Will is also interested in Latin literature, particularly Cicero and Vergil, and has presented on tragic motifs in the Aeneid.
Budde, D. Griffin: Griffin is a second-year Ph.D student who graduated from Boston University with a degree in Ancient Greek & Latin (2015). His areas of interest include ancient conceptions of the natural world, manifested in both physical remains and in literature. When he is not engaged in reading or research, he enjoys translating Latin poetry into English verse, and making the pursuit of classical studies as relatable as possible to a modern audience.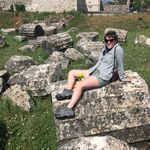 Burmeister, Victoria: Torie graduated from Skidmore College in 2014 with a double major in Classics and French. She continued to complete a certificate program in Classical Languages at University of Pennsylvania in 2015. Her studies at Boston University focus primarily on comparative literature, with a specific focus on the portrayal of magic and witchcraft in ancient authors. Torie loves reading about gnarly ancient drama and connecting weird things in the ancient world to weird things in the modern world. Co-organizer of Hestia BU. Often seen at the movies. Find her on Twitter: @mercury_witch.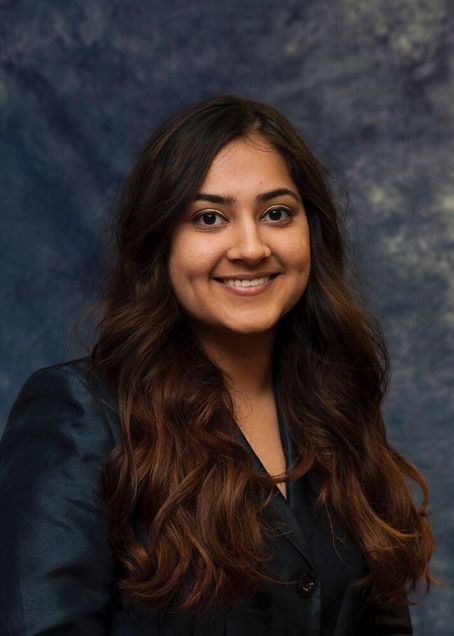 Nitya Chagti is a first year PhD candidate from India. She graduated summa cum laude from Juniata College with a Bachelor of Arts in History, Philosophy, and International Studies with a minor in Art History (2019). She studied abroad at the University of Lincoln's School of History and Heritage after a summer of interning at The Moravian Gallery in Brno, Czechia as depository translator (2017). Nitya is an international-level Scrabble player, published novelist, and distance swimmer. Her research interests include the intellectual development of languages, the history of ideas, and ancient art and architecture.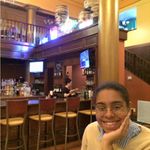 Chakravorty, Maya: Maya Chakravorty is a second year PhD student in the Classics Department at Boston University. She graduated from the University of Toronto in 2014 with High Distinction, having completed a B.A. (Hons) in Classics and Classical Civilizations. Her research interests include Republican identity, Latin translation and reception of Greek literature, archaic Latin literature, agriculture, the epic and tragic genres, oral recitation, and poetic metres.
Driskill, Daniel: Daniel completed a BA in History at California State University East Bay in 2009, and an MA in History at San Diego State University in 2013, for which he wrote a thesis on the urban/rural divide in fifth-century Athens. Daniel's primary research interests are in Greek history, ancient historiography, and the politics of Old Comedy. He is pursuing a dissertation that explores a seldom addressed feature of Aristophanes' early political comedies – his references to and depictions of Athens' empire – to help establish the existence of domestic opposition to Athenian imperialism, and the language of this opposition discernable in Aristophanes, and reflected in his contemporary Thucydides.
DuBois, Shannon: Shannon DuBois is a PhD candidate in BU's Classics program. She graduated from Skidmore in 2013, where she earned a BA in Classics and English. Her primary focus is on Latin literature (ca late republic through early empire), and her research interests include intertextuality, gender and (a)sexuality, and discovering new interpretations of myths and heroes through close-reading analysis. On the Greek side, she enjoys reading and researching Homer, Euripides, and Hellenistic epyllion. Most recently, she co-organized the graduate-student-led project HESTIA BU (@Hestia_BU), a reading group dedicated to making Classics-related research and pedagogical techniques more accessible.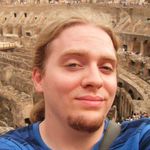 Kelley, Matthew: Matt is a fourth year Ph.D. student in Classical Studies at Boston University. He earned his B.A. in Classics, History, and Classical Languages from Vanderbilt University in 2006 and followed this with an M.Ed. in Secondary Education from Vanderbilt's Peabody College. After teaching high school Latin and European history for four years outside of Nashville, he completed an M.A. in Classics at Tufts University in 2014, where he received the Sarah Plummer Memorial Prize for excellence in classics. During this time he presented papers at the Classical Assoc. of Canada and CAMWS, and his work at Tufts culminated in the thesis "Inflamed by the Furies: The Role of Emotion in the Imperial Destiny of the Aeneid," directed by Prof. Steven Hirsch. Matt's main interests are Latin epic, history and culture as revealed through literature, ancient historiography, and the classical tradition in European history.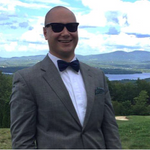 Kotiuga, Peter: Peter's primary research, the intersection of Classical Greek tragedy, epinician poetry, and fifth-century politics, stems from his personal interest in music and history. Before returning to Boston University for his Ph.D. in 2017, Peter earned his M.A. in Greek and Latin at Indiana University Bloomington and spent a year in the University of Pennsylvania's Post-Baccalaureate Program after completing his B.A. in History and Classical Civilization at B.U. in 2014. Peter's scanty knowledge of material culture comes mainly from the eastern Mediterranean; he spent a semester in 2013 at the American University of Beirut and the summer of 2016 climbing over the limestone of Turkey's southern coast in search of pottery sherds. Trained for public speaking in the summers of 2011-2015 by the eyes of the visitors to Minute Man National Historical Park, Peter has presented on Homer, Petronius, textual transmission and White Nationalists. Although he is currently enjoying his first year fellowship at B.U., at I.U. he taught Latin II (L150) and assisted with Greek Culture (C101).
Levine, Philip: Philip Levine received his BA in Classical Studies from Roger Williams University in 2010, and his MAT in Latin and Classical Humanities from UMass Boston in 2018. His interests include Augustan Lyric and its Greek influences, the dialogue between Classical and Judaeo-Christian Literature, and the reception of the Classics in Renaissance and Early Modern English poetry.
Levy, Julie: Julie received her MA in Classical Philology at Tufts University in 2012 and her BA in Classical Civilizations and East Asian Literature from Wesleyan University in 2007.  She has given a paper on women in Statius' Thebaid at CANE 2013 and a paper on Greekness in Ovid's Fasti at CAMWS 2013.  Particular areas of academic interest include comparative studies in history, linguistics, and literature.
Lopes, Jesse: Jesse graduated with a BA in Classics, and a BA in Philosophy, summa cum laude, in 2013. Currently enrolled in the dual-degree program (MA in Classics / PhD in Philosophy), Jesse's main research interests lie in ancient philosophy, particularly in the philosophical thought of the Platonic and Neo-Platonic traditions, as well as Stoicism. Jesse's favorite ancient authors, moreover, are Plato & Seneca, and when he is not able to read them, he composes music on the piano.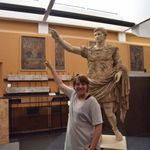 Matz, Alicia: Alicia Matz began her PhD career at Boston University in the fall of 2017. She earned her B.A. in Classics in 2015 from the University of Puget Sound in Tacoma, WA, and her M.A. in Classics from Rutgers University in 2017. She has presented papers at CAAS in 2016 and 2017, and will present at the SCS in 2019. Her research interests include Augustan literature, politics, and material culture, Aristophanic obscenity, and reception, especially in science fiction and fantasy literature. In her free time she runs the @LOTRinLatin twitter, where she is translating Tolkien's Lord of the Rings (slowly) into Latin.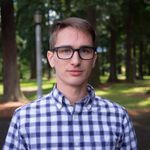 Pasco, Ryan: Ryan is a second year Ph.D. student at Boston University. He earned his B.A. in Classical Studies — Ancient Languages in 2015 from Lewis & Clark College. His academic interests include Old Comedy, writing the self, metapoetics/-literature, and digital humanist approaches to scholarship.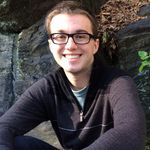 Paul, Joshua: Josh graduated from Colgate University with a B.A. in Chemistry and Classics, earned an M.A. in Classics from Columbia University, and taught high school Latin before joining us as a PhD student at Boston University. Josh is a Latinist interested in Lucretius, Ovid, Lucan, and modern reception.
Rivera, Amanda: Amanda is a Ph. D. candidate in the Classics Department. She received her BA in both English Literature and Classics from Marshall University in WV. She also received her Post Baccalaureate certificate from the College of William and Mary in VA. During the summer of 2018 she participated in a study secession for the Onchestos dig in Thiva, Greece. Academic interests include: aspects of liminal spaces in classical literature, modern reception of mythic characters, and foundation mythology. In her free time she enjoys reading Ray Bradbury and Neil Gaimen and binge watching crime documentaries with her cat Minerva.
Shaw, Carson: Carson received his MA in Classical Languages in 2014 at the University of Georgia, where he also earned a BA in Greek and a BA in Philosophy in 2012. Areas of academic interest include: Greek philosophy, in particular Plato and the development of Neo-Platonism down to the Emperor Julian, the political thought of Cicero, and the historical writings of Tacitus and Ammianus Marcellinus. When not studying the Classics he is most likely reading about 19th century German philosophy or the history of the Arab-Israeli conflict. Carson is a first-year student in the Classics program at BU.