Evie Marie Zachariades-Holmberg
Adjunct Professor of Classical Studies
1988 Ph.D. Boston University (Classics)
1982 M.A. Boston University (Archaeology and Classics)
1972 B.A. University of Athens (History and Archaeology)
1977 Diploma in Art Conservation, Harvard University, Fogg Art Museum.
1973 Bacalaureat in French Literature, Institut Francais, Athens.
1971 Diploma in English Literature, British Council, Athens.
STH 404;
617-358-4287; Fax: 617-353-1610
Evie Holmberg is a professor of Classics and Early Christian Literature. She is also an Art Conservator/Restorer.  In 1982 she was introduced to Siddha Yoga. In 2005 she became a Kundalini Yoga instructor and has been an assistant to the Kundalini teacher training program in Millis Mass since then. In 2012 she became a Hatha Yoga instructor from South Boston Yoga. She brings in her yoga practice her interdisciplinary experience and research. Her latest work concentrates on symbolic representations in myth as they relate to ancient spiritual paths and  experiences produced through prayer, meditation and recent  controlled experiments in psychoanalysis.
Check out Prof. Holmberg's latest project: https://www.dropbox.com/s/0cijru83wye4b5g/Evie.mp4
Books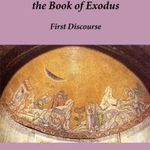 Commentary on the Book of Exodus: First Discourse by Saint Cyril of Alexandria Translated and Edited by Evie Zachariades-Holmberg Orthodox Research Institute, August 2010
Lessons Unlearned: Venizelos and Thucydides on Propaganda and theWar for Power, University of Minnesota Press, 2003.
Service of Vespers, Selected Passages, an Interlinear Study Guide, Holy Cross Orthodox Press, 1992.
Service of Orthros, Selected Passages, an Interlinear Study Guide, Holy Cross Orthodox Press, 1992.
Venizelos' Comments on Thucydides' History of the Peloponnesian War, The Museum Dedicated to the Memory of Eleutherios Venizelos -Lesche Fileleutheron- Athens, Greece, 1991.