Student Association
The mission of the #BUCPUA Urban Planning Association (formerly known as the City Planning and Urban Affairs Student Association) is to create opportunities for students, alumni, professors, and associates in the Master of City Planning, Master of Urban Affairs, and Bachelor of Science in Urban Affairs programs to get to know each other and explore their chosen career paths. We also welcome anyone from BU and the Boston Consortium interested in city planning and urban affairs. We take our love of all things urban out of the classroom and into casual conversation, the field, and beyond.
The Association hosts social, service, learning, and networking events meant to bolster the sense of community within the programs and the BU community, and to further student and alumni interests into the various fields within urban affairs and city planning.
The Urban Planning Association (UPA) was founded by Pablo Aboumrad, MCP'08, in 2006 as an informal group of students interested in strengthening community relationships within the program and with other institutions. In 2014, the group's officers decided to pursue official status as a Boston University student organization, and earned that recognition in 2015 with the new title of Urban Planning Association.
UPA Executive Board members are elected annually during the spring semester. A list of current members and positions can be found below. The UPA regularly hosts events for students, faculty, and alumni alike. The First Friday of every month is reserved for a social gathering at one of the many Boston-area pubs or restaurants—we even manage to cross the river and explore Cambridge as well! An annual Fall Meet and Greet welcomes incoming and returning students, while ice cream socials and dinner-with-a-professor offer opportunities to get to know faculty outside of the classroom. Semi-annual alumni mixers facilitate networking between current and former students and promote discussions about employment opportunities and navigating the planning field. On-hand for these events are many of the Massachusetts-based MCP/UA graduates who can be found working at all levels of local and state government, town and regional planning councils, private firms, and not-for-profits.
Potential, current, and former students are encouraged to contact us with any questions or suggestions. The Urban Planning Association can be reached at upa@bu.edu, visited on our Facebook Group Page of #BUCPUA Urban Planning Association, or on our UPA website.
2018–2019 Executive Board Members
President: Joyce Sanchez 
Joyce Sanchez joined the Humphrey Fellowship Program at Boston University in July 2018 as Senior Program Coordinator. Previously, Joyce worked to increase the number of low-income, first-generation college, and underrepresented high school students who complete higher education as a College Adviser at the Boston Day and Evening Academy under the CACBU partnership. Joyce obtained a Bachelor of Arts degree in Political Science with a Minor in Journalism from Georgia Southern University. She was an ambitious undergraduate student who served in several leadership roles such as Service-Learning Facilitator, Alternative Break Student Board Member, Model United Nations Student Organization (Model UN) Delegate, and Founder/President of The 100 Collegiate Women of America, a women empowerment organization devoted to creating leaders, economic development, and serving the community. She also zealously gave her time to volunteering domestically and abroad, graduating with over 250 hours of community service. While at Boston University, Joyce is pursuing her Master of Urban Affairs.
---
Vice President: Logan Capone   
Logan originally hails from Wellington, Florida. She received her Bachelor of Arts in Architectural Studies from Boston University. Logan is an Master of City Planning candidate in her second year of the program. Logan is an aspiring architect and urban designer.
---
Public Affairs Officer: Natalia Chavez 
Natalia is a Program Assistant at the Ash Center for Democratic Governance and Innovation at the Harvard Kennedy School and a graduate assistant for Professor Madhu Dutta-Koehler at Boston University. Natalia has worked in public policy, research and analytics, political campaigns, communications, and real estate investments. Prior to moving to Boston from California, she worked as a Research and Policy Analyst at Covered California, the health insurance marketplace under the Affordable Care Act, and as a Press Aide for the Democratic Caucus of the California State Assembly. Natalia holds a Bachelor of Science in Commerce from Santa Clara University and is currently pursuing a Master's in City Planning at Boston University. 
---
Treasurer: Ben Cares 
Ben currently works in the construction industry as a Design Engineer. A born and raised New Englander with a penchant for dogs and dining, Ben has a well-developed background in engineering, sustainable design, and community development. Ben has held roles as President of Engineers Without Borders at the University of Vermont and as a Traffic Data Analyst within Burlington, Vermont municipalities.  Ben is an MCP candidate with a focus on green infrastructure, sustainability, and transportation equity and efficiency.
---
Secretary: Claire Moss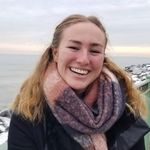 Claire hails from much sunnier Southern California. Today, she is the acting Stormwater/ Project Manager for the Town of Wakefield where she serves as the Town's point person on stormwater related tasks; outreach, conservation, and water quality management. Prior to her position in town, Claire attended the University of Massachusetts, Amherst where she earned a BS in Public Health and Environmental Science in 2017.   Claire's senior thesis titled "the role of green space in urban planning, a case study: management of stormwater using green infrastructure" sparked her interest in City Planning and brought her to BU's Masters in City Planning program a year later. Claire attends BU part time as an MCP and public policy and sustainability certificates candidate. Her interests include: water management, facilitating community engagement campaigns, and resilient infrastructure.
---
International Student Officer: Michael Zayas 
Michael is originally from Ponce, Puerto Rico. He is currently pursuing the Master of City Planning jointly with the Applied Sustainability Certificate. His academic background is in Business Administration, where he holds a BBA in Commerce and Finance from the Pontifical Catholic University of Puerto Rico, and an MBA in Finance from the Interamerican University from Puerto Rico. He has almost three years of full-time work experience in the Banking and Technology Industries. His interests in Planning includes Energy, Sustainability, and Food Systems.
---
Social Media and Marketing Officer:  Steven Lassman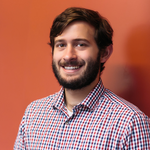 Steven comes from Tulsa, Oklahoma, and graduated from Oklahoma State University with a bachelors of architecture. He is currently working full-time with Dimella Shaffer Architects in Boston. Steven is an MCP candidate in his second year of the program. He is interested in urban design, transportation and housing policy, and sustainable development.