The 2020-2021 UPA Executive Board Shares Their Hopes for an Uncertain Year
The Urban Planning Association (UPA) is the official student club of the City Planning and Urban Affairs Program at Boston University's Metropolitan College. Each year, the Association holds events on learning, service, and networking to foster a sense of community and togetherness among students, faculty, and alumni. 
Building a sense of community and togetherness is more important than ever this year, given the COVID-19 pandemic and the challenges it has brought forward, namely remote work and learning, and separation from friends, family, and colleagues. We asked the Executive Board some questions about their hopes and hardships for the upcoming year.
---
Question to UPA Executive Board: What are you most looking forward to this academic year and what impact do you hope the UPA makes in the City Planning and Urban Affairs Program this year?
"As this year has been truly unconventional and despite the current challenges, I am looking forward to participating in an array of academic workshops and as a member of UPA, building a close-knitted community within the CPUA program. This academic year, the UPA hopes to create a community that is diverse and inclusive for all students. We would like to increase awareness of the CPUA program, create equitable resources for students to succeed academically, and provide opportunities for professional development."
Ashiyana currently works as a Sales Associate for Cronin Development/The St. Regis Residences in Boston. She is responsible for day-to-day oversight of collecting, analyzing, and summarizing sales and marketing reports, assisting in the execution of purchases and sales agreements, event planning and contribution in production of marketing materials. Born in Nepal and raised in Cambridge, MA, she enjoys traveling and volunteering. Ashiyana is a Master of Urban Affairs candidate with a focus on community development, policy planning, sustainability, and urban design.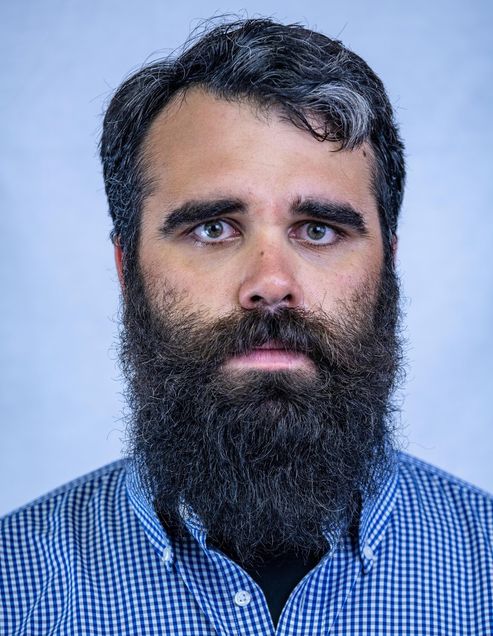 "We're looking forward to being a resource to the students in the program and fostering a lasting community as we confront the educational challenges presented by Covid-19."
Arya is a second year master's student in the Master of City Planning (MCP) program at BU. He is a native of Boston and completed his bachelor's degree at Wesleyan University. He has previously worked in politics and energy. His studies concentrate on urban design and transportation, with a focus on airports and adaptive reuse. Beyond the campus, Arya is an avid skier and woodworker. He also enjoys travel and photography.
"This academic year is going to look and feel like none other. I am looking forward to the UPA creating a positive sense of community and stress relief in a time of a lot of uncertainty. Many people have been socially distancing for quite some time now, and I think the UPA is a group that will be able to bring our City Planning and Urban Affairs program together, both physically and virtually during this upcoming academic year. I mostly look forward to sharing my personal and professional experiences and talking and listening to those who also have knowledge and ideas to share."
David works as a Transportation Planner at the Cape Cod Commission where he oversees the Cape Cod Traffic Counting Program and the Unified Planning Work Program. He has conducted a Master Bicycle and Pedestrian plan for the Town of Chatham, assisted with outreach and preparation of the Regional Transportation Plan, and managed the creation of the Cape Cod Crash Dashboard. David holds a BA in Regional Planning from Westfield State University and is a master's candidate in the MUA program. His research interests include transportation equity, alternative modes of travel, and public engagement best practices. Now living on beautiful Cape Cod, David enjoys coaching and playing ice hockey, rollerblading on the Cape Cod Rail Trail, and spending time on the water. 
"What I am looking forward to this year is to find the right balance between the damage experienced due to the Pandemic and the new ways to go through this academic year, with the hope of experiencing again the vibrancy that Boston University represents. I hope that the UPA as an organization can support current and future students in achieving their goals and help them make stronger ties with the City Planning and Urban Affairs Program."
Alejandra received her bachelor's degree in Political Science from Eafit University in Medellín, Colombia. While pursuing her bachelor's, she interned at the Colombian Consulate in the City of Boston where she discovered her passion for public service. Her primary interests lie in community development, urban design, open space, and access to public parks. Alejandra is currently pursuing a Master in City Planning with a focus on Urban Policy at Boston University's Metropolitan College.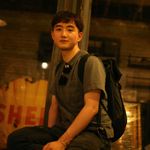 "I hope the UPA can be a vehicle of cohesion that binds students, teachers, and staff together. I think there is a strong sense of community in our program, with UPA, we have made it stronger. The pandemic this year certainly poses challenges to our community, as most academic and professional networking experiences are moving online. This means that the burden on UPA members to respond to this challenge becomes even heavier."
Cedric is currently a full-time Master of City Planning candidate with a focus in transportation/housing policy, urban economics, as well as spatial data analysis and storytelling. Cedric works as a video producer with Currin Media, telling visual stories on social issues, and as a research volunteer with Professor Michael Harsch at Boston University on a book project on local statebuilding in fragile countries. He has worked in public transportation, international marketing, and media production. Prior to moving to Boston, Cedric has worked as a production analyst under CRRC Group (industry leader in producing high speed rail and public transportation systems), and as an overseas marketing representative for Cradlechem Technology (a regional pharmaceutical company in China). Cedric is a photography lover that also enjoys soccer,  travel, and live music.  He holds a Bachelor of Arts in Political Science and Global Studies from University of Minnesota. 
"I am personally looking forward to discussing with my professors and peers the pandemic and seeing first hand how urban planning can adapt to a more pandemic-ally aware society. I am also looking forward to helping connect the students here at BU during these life-altering times. My hopes for this year are to facilitate a better relationship with the MetroBridge program and open up avenues for more student engagement with this amazing partnership initiative."
Corey is a candidate in the Master of City Planning program and Applied Sustainability certificate program. Corey received his Bachelor of Science degree in Industrial Technology from Fitchburg State in 2017, as well as earning the designation as a  Commonwealth of Massachusetts Honors Scholar. Corey's interest within the field of city and urban planning developed in his undergraduate capstone when researching refugee camps and their structure in Turkey. Corey is primarily interested in studying the augmentation of planning with technological advancements, as well as harms these augmentations can introduce to the environment. 
---
While this upcoming year certainly presents many challenges, members of the UPA are forward-looking. Many see the pandemic as a silver-lining that, despite its drawbacks, encourages problem-solving and innovation in finding new ways to learn, network, and even urban plan itself. As the 2020-2021 academic year begins, the UPA Executive Board is certainly ambitious and eager to build the future they want to see. To stay updated on events and information from the UPA, please visit the CPUA website and follow them on Instagram and Facebook.
Anne Jonas, CAS '21