Category: ACS
Bassam Z. Shakhashiri, Professor of Chemistry and the William T. Evjue Distinguished Chair for the Wisconsin Idea at the University of Wisconsin-Madison, was elected 2011 ACS President-Elect. He will serve as ACS President in 2012 and Immediate Past President in 2013.   The ACS currently has more than 161,000 members. It is the world's largest scientific society and one of the leading sources of authoritative scientific information.
Dr. Shakhashiri received his B.A. degree in chemistry from Boston University in 1960 (followed by an M.Sc. and Ph.D. in Chemistry from the University of Maryland), and is a recipient of a Boston University Alumni Award.
An international leader in chemistry education, as ACS president, Dr. Shakhashiri's aims include; enhancing the qualify and supply of chemistry teachers, increasing public and private support for research and education, promoting green chemistry and sustainable development, fostering international cooperation and collaboration in research and education, improving scientific communication within and among various cultures.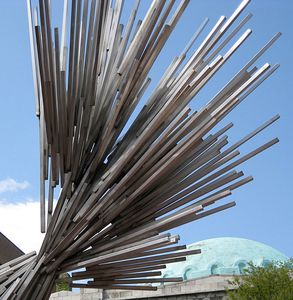 The Chemistry Department invites alumni, faculty, and students to a reception during the Fall 2010 National Meeting & Exposition of the American Chemical Society in Boston, MA. Join us for an evening of light appetizers, drinks, and good conversation and a chance to catch up with friends at the Westin Waterfront Hotel beside the Boston Convention Center.
To attend, please register at the BU Alumni Website before August 16th.
Date
Monday August 23rd 2010
Time
5:30 PM to 7:30 PM
Location
Westin Boston Waterfront
Harbor Ballroom III
425 Summer Street
Boston, MA 02210
The Westin Boston Waterfront is beside the Boston Convention Center and a short walk from the World Trade Center Stop on the MBTA Silver Line.
Questions?
Please e-mail Katinka Csigi.