2012 Chemistry Alumni Symposium
Members of the Chemistry Community – alumni, faculty, and students – are invited to attend our Chemistry Alumni Symposium, which will be at 3:30 pm on Friday, September 21, in SCI 113 (Metcalf Center for Science and Engineering, 590 Commonwealth Avenue). There will be refreshments (at 3:00 in SCI 113) and an informal reception (at 5:00) in the Metcalf Atrium (SCI 109)  after the symposium.
After the Symposium, we hope you will join us for tours of Chemistry's fabulous new organic teaching laboratories or the Chemical Instrumentation Center, which houses our ever developing, state-of-the-art instrumentation resources for teaching and research.  (Of course, you are always invited to drop by to see our newly renovated front office.)
If you plan to attend, please RSVP below.
Speakers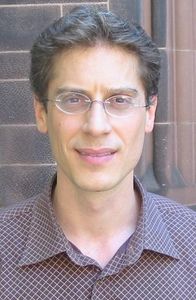 Professor Victor Batista – Department of Chemistry, Yale University, GRS '96
Victor received his Licenciado en Ciencias Quimicas (B. Sc. in Chemistry) degree from the Facultad de Ciencias Exactas y Naturales (FCEyN) de la Universidad de Buenos Aires (University of Buenos Aires) in 1989. In 1996 he received his PhD degree in Chemistry from Boston University, where he also received the Sugata Ray Award in 1995 working under the mentorship of David F. Coker. Following  postdoctoral research assistantships with Prof. William H. Miller at the University of California, Berkeley (1997–1999) and with Prof. Paul Brumer at the University of Toronto (2000-2001), he joined the Yale faculty as an Assistant Professor of Chemistry in 2001. He was promoted to  Associate Professor of Chemistry in 2005 and to Professor of Chemistry and Director of Undergraduate Studies in 2008. Victor has received multiple awards, including the Hellman Family Junior Faculty Award from Yale University (2002); the CAREER Award from the National Science Foundation (NSF) (2004); and the Camille Dreyfus Teacher-Scholar Award (2005); and has been an Alfred P. Sloan Fellow (2005–2006). His research interests include the development and application of semiclassical and quantum dynamics methods for studies of excited state reaction dynamics and relaxation phenomena in polyatomic systems and semiconductor materials.
Dr. Les Dakin – Constellation Pharmaceuticals, CAS '96, GRS '03
Les received his BA in Chemistry from Boston University in 1996 and his PhD in Chemistry from Boston University in 2004 under the mentorship of Jim Panek. Following his dregree, Les joined Astra-Zeneca R&D Boston as a Scientist in Medicinal Chemistry, where he became a Principal Scientist in 2012. In April, he moved to his current position at Constellation Pharmaceuticals working as a Senior Medicinal Chemist on a number of epigenetic targets. Les has been named on ten patent applications and has played a lead role in the development of AZD1208, a pan-PIM kinase inhibitor currently in Phase I clinical trials.
Dr. Jack Driscoll – HNU PID Analyzers, GRS '67
Jack received his BS in Chemistry from Suffolk University in 1965, his MA in Physical Chemistry from Boston University in 1967 (under the mentorship of Mort Hoffman), and his PhD in Chemistry from Northeastern University focusing on theoretical physical chemistry in 1969. After working in several companies, including Monsanto and GCA, in 1973, Jack founded HNU Systems (Newton, MA) for manufacturing analytical instrumentation for environmental measurements.  At HNU, he developed the first commercial photoionization detector (PID). He is now founder and president of PID Analyzers, a continuation of HNU Systems. Jack has served as a member of the Board of Directors for the Analytical Instrumentation Association, has served as chairman of the Environmental Business Council of New England, was a member of the US Export Council, and is currently a board member and chairman of the Public Relations Subcommittee for the Northeastern Section of the American Chemical Society.
Dr. Matthew Zisk – Skadden, Arps, Slate, Meagher & Flom LLP & Affiliates, CAS '85
Matt received his BA in Chemistry from Boston University in 1985 (where his advisor was Gil Jones), his PhD in Organic Chemistry from Stanford University in 1991 under the direction of James Collman, and his JD from Ohio State University in 1997. After completing his PhD, Dr. Zisk was a Visiting Assistant Professor at Wittenberg University and Assistant Professor of Chemistry at Otterbein College. After completing his JD degree, Matt served in roles at several legal firms and as Senior Patent Counsel at Johnson & Johnson. After returning to Skadden, Arps, Slate, Meagher & Flom LLP & Affiliates in 2006 as Counsel, he was made a partner in 2011. Matt also serves as Member and Chair of the Board of Directors at The Financial Clinic, a nonprofit that builds financial security for the working poor. He is a recipient of the Lawyers Alliance for New York's 2011 Cornerstone Award, which honors law firms and individuals that provide outstanding pro bono legal services to nonprofit organizations.
Symposium Chair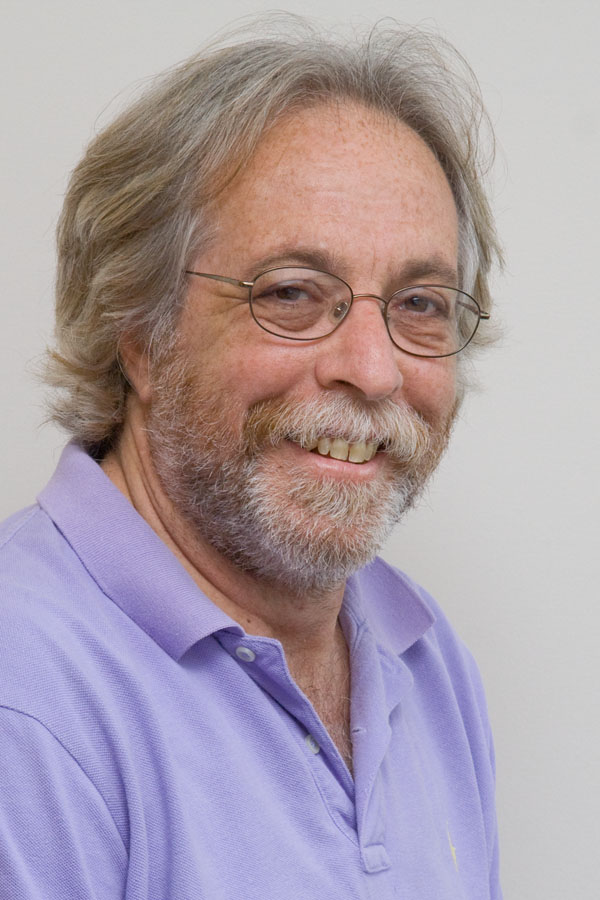 Professor Larry Ziegler – Chair, Department of Chemistry
Larry joined the faculty of the Boston University Chemistry Department in 1992 and has been a member of the BU Photonics Center since it's inception in 1995. His research interests are in the areas of ultrafast laser spectroscopy and the development of optical biomedical diagnostics. He is starting his service as the 13th Chair of the Boston University Department of Chemistry this September.  He sincerely hopes that you will join us for this alumni-focused event and meet our current faculty and students.  If not, he requests that you stay tuned for other opportunities to connect to our community.

RSVP
Sorry, this event has already passed.
Map/Directions