Donor Impact
Each dollar given to our teams' friends funds is invested in improving our programs and supporting our student-athletes. The chart below illustrates how each dollar is used to provide new and memorable opportunities that enrich our student-athletes' BU experience.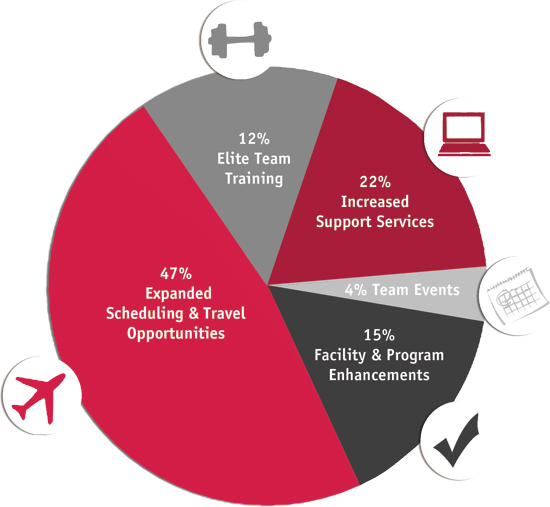 We appreciate your support!
Gifts to Boston University athletics teams and programs are tax deductible, and you may choose to designate your gift to any of a variety of uses. Both endowment and current-use annual funds are critically important to BU Athletics as the University embarks on its first-ever capital campaign.
We're grateful for your support, and we're proud to continue extending valuable Terrier resources and benefits to our student-athletes.