Davida Pines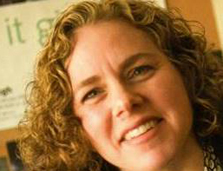 Associate Professor of Rhetoric
Education:
BA English, Yale University
MA English and American Literature, New York University
MPhil English Romantic Poetry, Oxford University
PhD English and American Literature, Brandeis University
Teaching interests: Argument and Composition, Graphic Narrative, Modernism, and Harlem Renaissance
Research interests: Long-form autobiographical comics, the relationship between image and text, and the teaching of writing
Selected publications:
Book
The Marriage Paradox: Modernist Novels and the Cultural Imperative to Marry. University of Florida Press, 2006.
Articles
"Negotiating Individual and Collective Memory: Alissa Torres' American Widow and Art Spiegelman's In the Shadow of No Towers" in Drawing from Life: Memory and Subjectivity in Comic Art, ed. Jane Tolmie. University of Mississippi Press, in press.
"Art Spiegelman's In the Shadow of No Towers" in September 11 in Popular Culture: A Guide, eds. Sara Quay and Amy Domenico. Greenwood, 2010.
Other professional activity and/or awards:
Peyton Richter Award for Excellence in Interdisciplinary Teaching, College of General Studies, 2011-2012.
Junior Fellow, Boston University Humanities Foundation, 2008-2009.