Sheila Cordner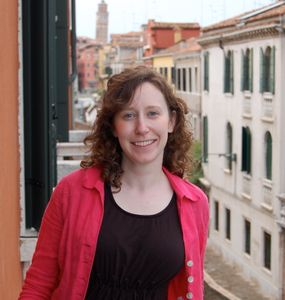 Lecturer of Humanities
Education:
BA English Literature, Smith College
MA English and Comparative Literature, Columbia University
PhD English Literature, Boston University
Teaching interests: Victorian Literature; Survey of the Humanities: Art and Literature; World Literature; Modern British and Irish Literature; Service Learning
Research interests: Nineteenth-Century British Literature; History of Education; Irish Literature; Women's and Gender Studies
Selected publications:
Articles
"Radical Education in Aurora Leigh," forthcoming 2014 in Victorian Review.
"Victorian Reading across the Lines and off the Page: Dickens's Model of Multiple Literacies in Our Mutual Friend," in Reading and the Victorians, edited by Juliet John and Matthew Bradley, forthcoming 2014 from Ashgate.
Presentations
"Learning the Global through the Local in Aurora Leigh," North American Victorian Studies Association Joint Conference with British Association of Victorian Studies and Australasian Victorian Studies Association. Venice, Italy. 2013.
"Literature, Service Learning, and the Engaged Humanities Roundtable," Northeast Modern Language Association Conference. Boston. 2013.
"Learning the Liberal Arts through Service," Invited talk, Center for Excellence and Innovation in Teaching, Boston University. 2012.
Guest Speaker for Educating Rita post-performance "Humanities Forum," Invited talk, Huntington Theatre Company. Boston, 2011.
"Thomas Hardy's Autodidacts," Invited talk, Victorian Literature and Culture Seminar, Mahindra Humanities Center, Harvard University. 2011.
Other professional activity and/or awards:
NINES (Nineteenth-century Scholarship Online) fellowship to the Digital Humanities Summer Institute, 2013.
HASTAC Scholar (Humanities, Arts, Science, and Technology Advanced Collaboratory), 2012-2013.
Alice M. Brennan Humanities Award, Humanities Foundation, Boston University, 2010.
Angela J. and James J. Rallis Memorial Award, Humanities Foundation, Boston University, 2010.