Ask the Expert
The College of General Studies' some 25,000 alumni are an impressive bunch, working in nearly every field imaginable: health care, advertising, film, law, education, ecology, politics, and more. In our "Ask the Expert" series, we invite individual alumni to share their expertise—from the practical to the peculiar, and everything in between—with Collegian readers. In this installment, we tap the knowledge of food writer Elissa Altman (CGS'83, CAS'85).
---
How can I make peace with a traditional—and loathsome—family recipe?
A humorist and culinary columnist offers four tips for evading or remaking that "famous" family dish.
By Elissa Altman
Admit it: you've been there. We've all been there.
It's the holidays—Thanksgiving, or Rosh Hashanah, or Christmas, or Easter—and for the occasion, you visit your older relatives. Everyone piles into the kitchen to see whether or not Aunt Zelda has made her famous braised chicken recipe—the one with the eggplant, canned pineapple, and sundried tomatoes that everyone talks about, year in and year out . . . the one whose recipe, scrawled during the Johnson Administration on a yellow, dog-eared, stained index card, has gotten Xeroxed, scanned, and passed from family member to family member. After everyone goes home, you and your cousins share the results of your annual attempts at re-creating and refining the dish a few months later:
"It was good, but not as good as Aunt Zelda's—"
"Mine was missing that—I don't know—that rubbery je ne sais quoi—"
"I gave some to my Fred for lunch, but he said, 'Oh honey, I know how very much you love Aunt Zelda's famous chicken recipe, so I want you to have my portion—'"
And then you hang up the phone and you hold your head in your hands. Maybe you have an Advil chaser with your afternoon cup of French Vanilla International Coffee. And you wonder, deep in the furry recesses of your mind—riddled with guilt and the pain that comes from telling a truth that no one really wants to hear, like a suburban version of The Emperor's New Clothes—if everyone hates (no, loathes) Aunt Zelda's chicken dish as much as you do. If everyone finds the combination of eggplant, pineapple, and sundried tomatoes as utterly revolting as you do. And if everyone finds the texture of Aunt Zelda's chicken vaguely reminiscent of glazed balsa wood.
This is a universal problem, no matter where you live, or who your people are. You could be from the hills of Uzbekistan or the rice fields of the Mekong Delta and still have this problem.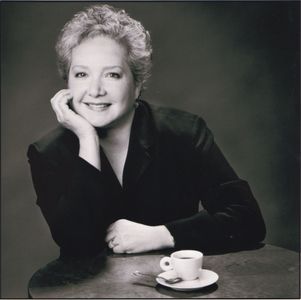 Elissa Altman writes the James Beard Award–nominated blog Poor Man's Feast. Once described as "the love child of M.F.K. Fisher and David Sedaris," Altman has contributed to Saveur, Edible Communities, The Huffington Post, Leite's Culinaria, The New York Times, and many other print and digital publications. Her book, Poor Man's Feast: A Love Story, will be published by Chronicle Books in 2012. Photo by Sigrid Estrata
Family recipes are often iconic dishes that enable us to remain connected to our individual pasts, and to all that is good, and safe, and domestically romantic in our lives. It doesn't really matter if your mother's macaroni and cheese is disgusting; just being able to have it with her, and then to re-create it at home with all its recipe hiccups and ingredient quirks is a Proustian rush that essentially wraps you up in a metaphysical blanket of comfort and love. And in this day and age, there is absolutely nothing wrong with comfort and love. Hell, even Genghis Khan needed comfort and love.
That said, perpetuating a culinary mistruth about the qualitative excellence of a supposedly adored family dish can lead to other problems: it can result in a closed mind, a misguided palate, and an inability to trust our tongues and not lie about what's good or bad. So, what to do if you're faced with the burden of culinary truth when it comes to your own personal Aunt Zelda's vile holiday chicken dish? Here are some simple and happy suggestions:
Keep your mouth shut: Both literally and figuratively. Say nothing. And as you feel your temper roil and the veins throb in your head, take a sip of wine and count backwards from 20. Take as small a piece of chicken as possible, slice it into teeny, tiny bits, and hope that Aunt Zelda's memory is failing a bit, and that when you tell her that no, this is the second piece you've had, she actually believes you.
Disappear: Set the alarm on your cell phone, crank up the volume, and when it rings, go outside to answer an important call from your congressman, who's been trying to reach you for days. Ask junior to help you better understand Facebook. Take the family dog, or cat, or ferret, out for a long walk. Find the basement restroom—the one with the pink 1960s tile, the unplugged lava lamp, and the stash of long-dead Uncle George's girlie magazines—and make yourself scarce for a while. If you tell Aunt Zelda that you've been in the bathroom all this time, odds are she won't foist another piece of chicken on you.
Ask for a cooking lesson: That's right. A cooking lesson. Sounds counterintuitive? It's not. Two or three weeks before the big holiday bash, call Aunt Zelda up and ask her to show you what it is, exactly, that she does that makes her chicken so gosh darn delicious. She'll be so flattered and chatty that when you say, "Gee, you seem to love cooking so much that I've gotten you a month's worth of classes at the local cooking school as a gift; I took them last year and they've done wonders for me!" she'll want to know what kinds of things you learned. And then you can show her. After you give her a tumbler of Scotch and sit her down in front of back-to-back episodes of Jerry Springer.
Remake her dish: Invite Aunt Zelda over for a lovely dinner with you, your other half, and the kids. Set the table, light some candles, pour some wine, and assure her that you're making her yummy chicken recipe because you, yourself, love it so much. Then, after uttering an audible "Darnit, I thought I had some pineapple poking around the pantry somewhere," recast the dish completely by making a spectacular version that seems similar—braised chicken with baby eggplant and preserved lemons, perhaps. When it comes to the table and Aunt Zelda stops gorging herself long enough to ask you what you did to make her recipe so wonderful, tell her you ran out of canned pineapple and sundried tomatoes, so you just used what you had, instead. Like preserved lemons from Marrakech. Then present her with a typed-up recipe along with the suggestion that, since the holidays are getting so unwieldy, you'd like to try your version out on the family next time. Especially since she loved it so very much.
Over the years and in various situations, I've seen each of the above-listed avoidance techniques work brilliantly, and the best part about them is that they can all be massaged and tweaked to your own needs and specifications. But whatever you choose to do, do it gently and remember that taste—like fashion sense—is in the eye, or rather the mouth, of the beholder.