Meet the Students of CGS: Conor Rault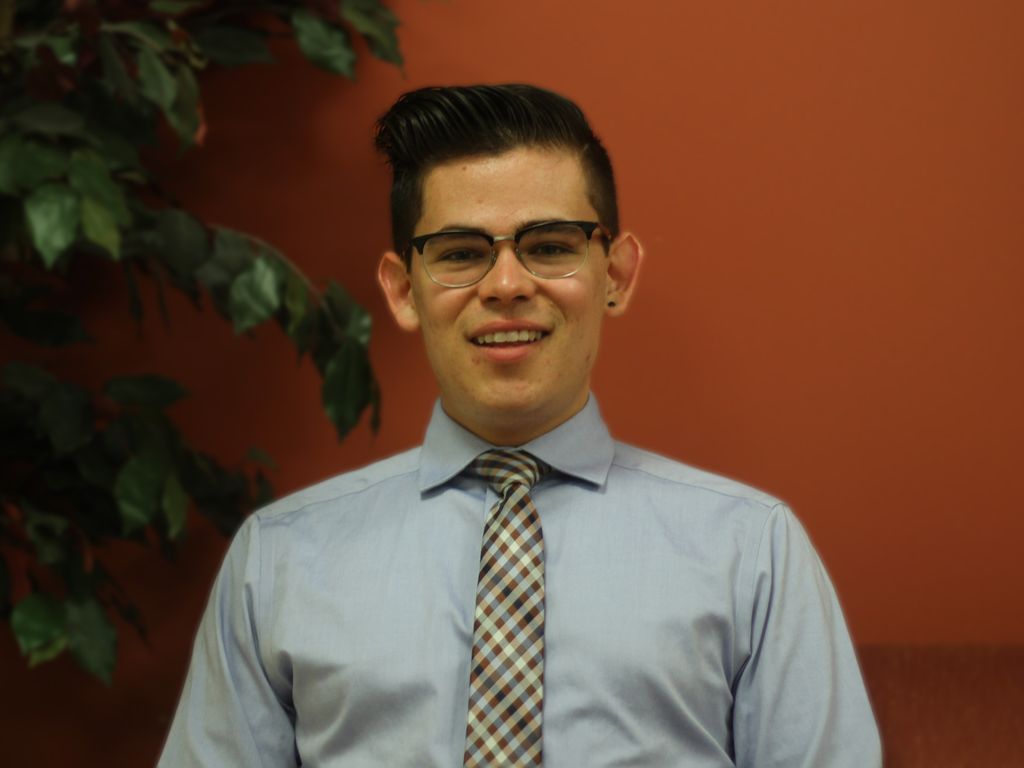 Conor Rault
College of General Studies 2015
College of Arts and Sciences 2017
B.A. in History
At the College of General Studies (CGS), Conor was involved in Club Giive and participated in the CGS Fall Study Abroad Program in London. He served as a Dean's Host, an Orientation Student Advisor, and as the Summer Orientation Intern for CGS. He also participated in the First-Year Student Outreach Project and Alternative Service Break. In his senior year, Conor was inducted into the Scarlet Key Honor Society in recognition of his leadership at Boston University. He currently works at Boston University as the Administrative Assistant for Residence Life.
Were you undecided when you entered CGS?
Technically, yes I was undecided but I knew I wanted to study history in college. I have always liked studying history in school but there was one teacher I had that presented the material in a unique way and went above and beyond to engage the class. It really resonated with me and was the reason why I decided to major in history.
What made you choose to attend Boston University and also the College of General Studies?
When looking at schools, I knew I wanted to be in a city and after visiting BU, it felt like a great fit. And, what I noticed when I visited BU was how welcoming the students, faculty, and administrators were and how willing they were to answer questions. I also liked that CGS was one of the few schools that provided its students with the opportunity to study abroad as early as it did and was excited about the opportunity to go to London.
What is your most memorable CGS experience?
During my sophomore year, I participated in the CGS Fall Study Abroad Program in London and it was an amazing experience. I loved the classes, especially those that were more history focused. It was great being able to connect what we learned in class with the excursions planned by the professors. The highlight of the semester was being able to explore London outside of class with my friends.
Which one of your extracurricular activities has been the most meaningful?
It is hard to pick one, but if I had to choose, it would probably be when I served as an Orientation Student Advisor. I enjoyed being able to welcome new students to BU, show them around campus, and give them advice and insight on what to expect. What added to the experience was the great group of student staff for both Orientation and FYSOP.
If you could give one tip to incoming freshmen, what would it be?
I would suggest taking the time to explore Boston and to get involved as much as possible. Whether it is a club, community service, an internship, or research, there is something for everyone.
What was one of the most valuable things you learned in the London semester?
Just going out and exploring. I feel like it's easy to get into a routine of going to school and looking at what's next, so it was fun to have that time to go around the city. It was also my first time in London so I was excited to see as much of the city as possible.
What value did the College of General Studies provide to your education?
I really enjoyed the smaller class sizes because it made it easier to get to know the professors. The smaller class sizes also helped make the classes more engaging. I also got a lot out of to my professors' office hours when I was in CGS.
What was your Capstone project and how did it provide value to your education?
Our group wrote about whether or not extremist parties should be legally banned from the political arena. Rather than banning extremist parties, we argued that by improving education and the standard of living among other things, people would be less likely to support extremist parties. The Capstone project encourages students to learn how to work together. Teamwork and communication are key in order to write a policy paper in a group of seven/eight people. It also encourages students to balance the work among one another and to make sure everyone's voice is heard in every part of the project.
What is one thing you miss about CGS?
I loved the tight-knit community at CGS. It was nice being able to walk down the halls knowing you would run into someone you knew.