Papers and essays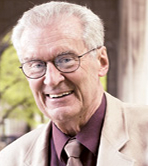 M.L. Daneel, Three Dutch Saints
Professor Daneel captures his personal recollections of J.H. Bavinck, C.G. Berkouwer, and Hendrik Kraemer.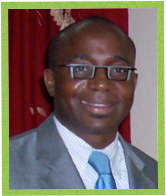 Dr. Olu Q. Menjay, On Mission Trips, Remember the Ethic of "Stranger"
Dr. Menjay explores how people on mission trips can avoid exploiting those to whom they are sent.
Dr. Kendal Mobley, Remembering the Woman's Missionary Jubilee, 1910
In the midst of the Edinburgh Missionary Conference centennial celebrations, Dr. Mobley recalls another anniversary:  the Golden Jubilee of the American Women's ecumenical missionary movement.
Dana L. Robert, CGCM co-director, presented, "Twentieth-Century Mission Studies and the Narrative of 'World Christianity'.'"  A fascinating historical study on the rise of the term, "World Christianity."

Mark A. Noll, Francis A. McAnaney Professor of History at the University of Notre Dame, synthesized his reflections from his recent book The New Shape of World Christianity, and a forthcoming work, Clouds of Witnesses:  Christian Voices from Africa and Asia, in his paper, "What Happens Beyond Christendom?"
Philip Jenkins, Edwin Erle Sparks Professor of the Humanities at Pennsylvania State University, broadened the conversation by insisting that historians of Christian mission take seriously, "The Other Camp of Saints: Comparing Christian and Muslim Narratives of Global Expansion in the Modern Era."