Alumni Around the World
Year by year, advanced graduate students pass through the School of Theology and the Center for Global Christianity, then go out into the world to teach and do what they have been studying. As they move, the CGCM community grows in engagement through them. They are such a diverse group of people that no one description could possibly do the entire body justice. Instead, news and updates will be regularly provided. Cumulatively, their activities will create a portrait of the CGCM alumni community.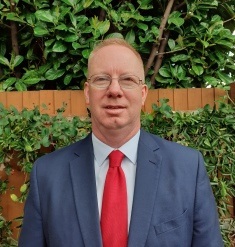 The Rev. Dr. Julian Gotobed ('3, '11) has been named Director of Practical Theology and Mission at Westcott House, an Anglican theological college in Cambridge, England. Prior to this appointment, Dr. Gotobed served as Senior Lecturer at the University of Roehampton.
Gotobed completed his PhD dissertation, "Living with Jesus: Practical Christologies in Two Boston American Baptist Churches," in 2011 under the direction of Dean Bryan Stone and Dr. Nancy Ammerman.
Congratulations to Dr. Gotobed for taking on this new position!