Visiting Researchers
The Center for Global Christianity & Mission provides an academic affiliation for visiting researchers who work on their projects and participate in the activities of the Center.
Jesudas Matthew Athyal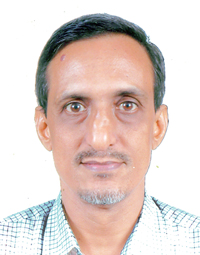 BA (Philosophy, with minors in Sociology & Political Science) University of Kerala
MA (Philosophy) University of Kerala
PhD (Philosophy) University of Poona
Dr. Jesudas Athyal has several years of teaching and research experience in the area of Christian mission in pluralist contexts. He specializes in religion and society studies of South Asia and is a member of the Mar Thoma Church (Reformed Indian Church in communion with the Anglican fellowship)…(more)
Joanna Baradziej
MA University of Gdańsk, 2004
PhD student, University of Bergen, Norway, 2009-present
Joanna Baradziej is a Ph.D student at the University of Bergen, Norway, working on female single missionaries from the United Free Church of Scotland in Manchuria at the turn of the 19th century.  Her research interest includes gender, religion, and identity. In her thesis she examines the changes of female identity of missionaries  by examination of the education in the Women's Missionary College in Edinburgh and of the missionaries' private and professional experiences on the mission field, in the context of social changes both in Scotland and in China. …(more)
Catherine Corman
B.A. in English, cum laude, Pomona College, Claremont, CA., 1984.
Ph.D. with distinction, Program in American Studies, Yale University, New Haven, CT. Dissertation: "Reading, Writing, and Removal: Native American Literacies, 1824-1835," 1998.
Cathy Corman joins the research associates at BU's Center for Global Christianity and Missions eager to complete In the Midst.  In the Midst is a multimedia project focusing on the life and work of nonagenarian Barbara Beach Alter. … (more)
Kapya John Kaoma
BTh Theological College of Central Africa, 1997
MA University of Bristol, 1998
ThD Boston University, 2010
Dr. Kapya John Kaoma has extensive pastoral experience which informs his research interests.  He has written and spoken about subjects in mission history, the Anglican communion, gender and African culture, and eco-social justice…(more)
Mary Lou Shea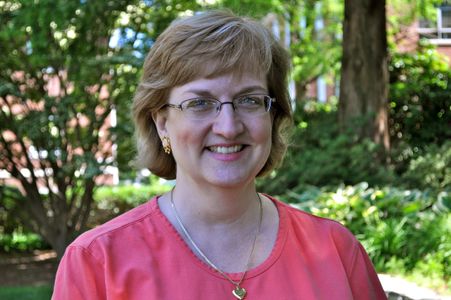 BA, Ohio Wesleyan University
MTS, Boston University, 1997
ThD, Boston University 2006
Dr. Shea has devoted the last decade to teaching undergraduate students the fundamentals of Christianity, and introducing them to the history of Christianity and mission.  Her efforts led to her receipt of the 2007 Teaching Excellence Award…(more)
B. J. Stiles
B..A., Texas Wesleyan
M.Div., Perkins School of Theology, Southern Methodist University
Rev. Stiles was the award-winning editor of motive, the magazine of the Methodist Student Movement, known for its bold use of art, poetry, theological reflection, and political commentary, during the tumultuous 1960s. Stiles pushed and prodded his readers and others to stay abreast of the cataclysmic cultural changes of that era. (more)
Zhongxin Wang

BA (International Politics) Peking University, 1984
MA (Modern History of China) Peking University, 1986
ThD (Church History and Liturgy) Boston University School of Theology, 2000
Dr. Zhongxin Wang is an accomplished scholar of Christianity in China.  He has lectured widely in both the United States and China, and has published extensively on the topic of Chinese culture and Christianity…(more)