Visiting Researchers
The Center for Global Christianity & Mission provides an academic affiliation for visiting researchers who work on their projects and participate in the activities of the Center.
Ada Focer
PhD – Religious Studies, Boston University
Ada Focer recently completed her dissertation, Frontier Internship in Mission, 1961-1974: Young Christians Abroad in a Post-Colonial and Cold War World, a monumental six year effort that involved finding and interviewing 122 of the people who participated in this experimental mainline Protestant mission program soon after completing college or seminary. … (more)
Francisca F. Ireland-Verwoerd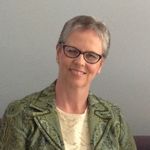 PhD – Boston University School of Theology
MDiv – Nazarene Theological Seminary, Kansas City
BS – Akademie Diedenoort, the Netherlands
Francisca recently finished her dissertation, entitled John Wesley and Engaged Aesthetics: Transformative Christian Education. The multidisciplinary approach of her research indicates Francisca's many areas of interest. She has published and presented on the topics of missions, mission history, spirituality, art and faith, and aesthetic pedagogy. At the CGCM, she is engaged in the Chinese Christian Poster Project, researching the aesthetic theology of the posters and the influence of the missionaries in the mechanical printing history of China.
Kapya John Kaoma
ThD – Boston University
MA – University of Bristol
BTh – Theological College of Central Africa
Dr. Kapya John Kaoma has written and spoken about subjects in mission history, the Anglican communion, gender and African culture, and eco-social justice … (more)
Yeonseung Lee
ThD – Boson University
STM – Boston University
MDiv – Seoul Theological University
BA – Seoul National University

As an ordained minister, as well as a former missionary of the Korean Holiness Church to Russia, Yeonseung Lee has endeavored to build bridges. She has worked in a variety of institutions, including Seoul Theological University, Pyongtaek University, Hanse University, America Evanglelical University, and the Haiti Institute for Mission Seminary… (more)
Mikio Miyagi
PhD – International Christian University
MTS – Boston University School of Theology
Mikio Miyagi researches Christians' response to Social Justice & Reconciliation issues based on the socio-political context of the US administration of Okinawa (1945-1972). At the CGCM, Mikio focuses on presenting his story of how American Christians responded to works done by Christians in Okinawa, especially American Methodist missionaries who were sent to the United Church of Christ of Okinawa. After he finished the doctoral program in 2014 at International Christian University (CIU) in Tokyo, Mikio was a researcher at the Institute for Study of Christianity and Culture until March 2018.
Rodney L. Petersen

PhD – Princeton Theological Seminary 
MDiv, ThM – Harvard Divinity School
BA – Harvard University
As Visiting Researcher, Center for the Study of Global Christianity and Mission, Dr. Petersen's  research  projects focus on, 1) work with an international team studying religion and the Cold War, 2) issues of Just Peace and global security, and 3) the history of the use of the Apocalypse in church rhetoric. … (more)
Titus Presler
ThD – Boston University
MDiv – General Theological Seminary
BA – Harvard University
Dr. Titus Presler is a Visiting Researcher with the Center for Global Christianity & Mission. He has extensive experience of pastoring, leading and teaching in diverse congregations and several seminaries. …(more)
B. J. Stiles
MDiv – Perkins School of Theology, Southern Methodist University
BA – Texas Wesleyan
Rev. Stiles was the award-winning editor of motive, the magazine of the Methodist Student Movement, known for its bold use of art, poetry, theological reflection, and political commentary, during the tumultuous 1960s. Stiles pushed and prodded his readers and others to stay abreast of the cataclysmic cultural changes of that era. … (more)
Zhongxin Wang

ThD  –  Boston University 
MA –  Peking University
BA –  Peking University
Dr. Zhongxin Wang is an accomplished scholar of Christianity in China.  He has lectured widely in both the United States and China, and has published extensively on the topic of Chinese culture and Christianity … (more)
Man Hei Yip
PhD – Lutheran Theological Seminary at Philadelphia
STM, MA – Wartburg Theological Seminary
BA – The University of Hong Kong
Man-Hei focuses on the role language plays in shaping missionary practice. Her doctoral dissertation titled Interrogating the Language of "Self" and "Other" in the Modern History of Christian Mission: Contestation, Subversion, and Re-imagination. Before beginning her graduate studies… (more)