Jin Sup Song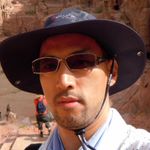 Rev. Dr. Jin Sup Song was the Center for Global Christianity's Mission Visitor in 2013-2014. Rev. Song has two decades of service as a missionary in Cambodia, and Boston University is fortunate to have him share some of his story with us.
Rev. Song's journey in mission started when he answered God's call to be a missionary as a freshman in college. Thereafter, he began a ten year preparation to be a missionary. At the end of the process of preparation, Rev. Song tells that God opened the door for him and his wife to serve in Cambodia. They arrived at Phnom Penh in June 1993. At that time Cambodia was in a period of transition from the dark past of the Khmer Rouge, the recent elections were still undetermined, and Cambodia had only began to thaw its political relations with other nations and open its door to missionaries.
As the first Methodist missionary to Cambodia, Rev. Song weathered the difficulty of the nation's instability and lack of infrastructure by establishing local friendships and creating partnerships that would lay the foundation for Methodist work. Other Methodist missionary families from Switzerland, France, Singapore, the United States, and Malaysia later came to Cambodia. All the foreign Methodist agencies agreed to work together, and Rev. Song became a key person in their joint ministry as he was a pioneer missionary with proficiency in Khmer language and cultural practices. From that point, the many different Methodist missionaries have worked jointly together. Grateful for the way God has been able to use him to create joint ministries, Rev. Song is proud to work in helping to establish a united local Methodist Church in Cambodia.
Being attuned to the local religious and cultural context is crucial for any responsible missionary service, and Rev. Song has not been discouraged by the challenges of Christian mission in Cambodia. To give an idea of some the challenges, Rev. Song tells that a mission leader of Christian & Missionary Alliance has said that apart from Muslim nations, Cambodia in the first 40 years of missionary work was one of the most difficult places for Christian ministry. In the first four decades of missionary work, there were only a few thousand Christians in Cambodia. Buddhism continues to be the dominant religion in the country, being the official state religion and accounting for the vast majority of religious adherents. Buddhism in Cambodia infuses daily life, culture, and tradition, making it very difficult for many people to leave Buddhism. Rev. Song tells that many Cambodians are interested in the Gospel and want to accept Jesus. But many also want to continue to practice Buddhism.
In the experience of Rev. Song, the older generation is much more reluctant to hear about the Gospel. But things may change rapidly, as 50% of total populations are below the age of 20, and the younger generation is much more receptive to the Gospel. The younger population also creates many needs for youth; so many missionaries focus their ministries on youth and children. These ministries are effective for Christian outreach and include assistance in education, schools, providing low cost dorms for rural students who have to board in the capital, sports ministries, music and arts programs.
Church planting is one of the main areas where Rev. Song has worked. For him, planting churches in Cambodia is not difficult, compared to other countries. At the same time, it is difficult to grow the church in faith and local leadership. Many of Cambodians are illiterate, and many Cambodian pastors have not had formal training. For Rev. Song, strengthening the local churches needs to be an important part of the mission work as well.
In his many years of missionary work, Rev. Song has also engaged in development programs to combat poverty. The Methodist Church in Cambodia runs a development organization called CHAD (Community Health and Agricultural Development) to provide social ministries in the community. Some of the programs CHAD runs are 25 cow banks, 100 rice banks, 16 micro financing programs, and four silk weaving shops. In addition, the Methodist Church in Cambodia also organizes a scholarship committee to provide tuition for poor students. The Methodist Church also hosts many volunteer mission teams that do Bible camps, medical ministry and community ministries every year.
Rev. Song established the Cambodian Methodist Bible School in Phnom Penh and holds the position of Mission Superintendent to supervise the ministry and administration of the Methodist Church of Cambodia. He is now writing the history of the MCC and researching appropriate mission strategies to support the MCC's continued growth and health.