Mission Visitors
The Center for Global Christianity and Mission invites people active in mission to share their experience with the community as Mission Visitors. Here are a few of the recent visitors.
Joel Gray
The Center for Global Christianity and Mission welcomes Joel Gray is its newest "Mission Visitor" for Fall 2014. Joel is currently on Home Assignment from Burkina Faso where he serves as Director of SIM in Burkina Faso and in Mali. Joel was born in France and grew up in Burkina, and Cote d'Ivoire. In 1986 Joel moved to Boston to go to Gordon College where he earned a BA in Biblical Studies in 1990. Joel also completed an MDiv at Gordon-Conwell Theological Seminary in 1994 and an STM combining coursework done at Trinity in Deerfield, IL and Boston University in 2006. Joel married Karen in 1991 and they have 4 children: Daniel (18), Joshua (13), Jessica (11) and Katie (8)… (more)
Jin Sup Song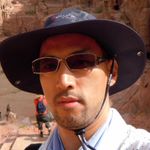 Rev. Dr. Jin Sup Song was the Center for Global Christianity's Mission Visitor in 2013-2014. Rev. Song has two decades of service as a missionary in Cambodia, and Boston University is fortunate to have him share some of his story with us.
Rev. Song's journey in mission started when he answered God's call to be a missionary as a freshman in college. Thereafter, he began a ten year preparation to be a missionary. At the end of the process of preparation, Rev. Song tells that God opened the door for him and his wife to serve in Cambodia. They arrived at Phnom Penh in June 1993. At that time Cambodia was in a period of transition from the dark past of the Khmer Rouge, the recent elections were still undetermined, and Cambodia had only began to thaw its political relations with other nations and open its door to missionaries … (more)