STH Affiliate Faculty
John H. Berthrong
BA University of Kansas, 1969
MA University of Chicago, 1972
PhD University of Chicago, 1979
Dr. Berthrong is Associate Professor of Comparative Theology and the Deputy Director of the Division of Religious and Theological Studies at BU.
Along with his normal administrative and academic duties, Dr. Berthrong is a founding member of the North American Interfaith Network, a member of the Interfaith Relations Commission of the National Council of Churches of Christ, and the Forum on Religion and Ecology. He is active in many societies and organizations concerned with interfaith relations and ecology. His teaching and research interests include interfaith dialogue, multiple religious participation, Chinese and East Asian religion and philosophy, and comparative theology and philosophy. He has published numerous books and articles these areas.
Ted Karpf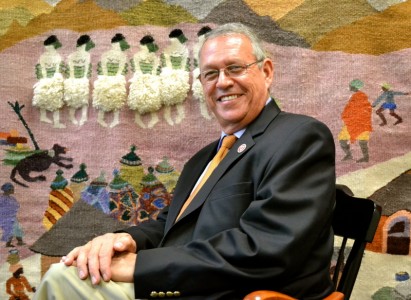 BA Texas Wesleyan College, 1970
ThM Boston University, 1974
Certificate Gestalt Therapy Institute, 1999
Reverend Karpf is a lecturer in religion, health and international development at the Boston University Schools of Theology and Public Health.  He is also the director of Development and Alumni Relations at the School of Theology.
Rev. Canon Ted Karpf is a human rights activist, an Episcopal priest and a public health expert engaging in public, community and faith-based health responses to HIV/AIDS since the early 1980s.  He came to BU from the World Health Organization, where he was Partnerships Officer.  At that time, he was also Senior Fellow in the Health Inequalities Program at the Duke University Terry Sanford Institute for Public Policy, and in 2008, was the principle editor of Restoring Hope: Decent Care in the Midst of AIDS.  Karpf is the Canon for Global Health at the National Cathedral in Washington, DC.  Combining his experience as a missionary for the Episcopal Church with extensive collaboration with international aid organizations like the World Bank, USAID, and the UK Department for International Development, Karpf has consistently intertwined the the Christian and Development communities.  In recognition of his service, the United Nations General Secretary, Ban Kee Moon, congratulated Karpf  for his "leadership creating recognition and relationships with faith based health services providers around the world to advance the UN mission of life saving interventions."
Elizabeth C. Parsons
BA Harding University, 1979
MA Emerson College, 1989
MDiv Harvard Divinity School, 1998
PhD University of KwaZulu-Natal, 2007
Dr. Parsons is adjunct instructor in religion and development and a resident scholar with the center.
Elizabeth Parsons is an educator and development professional with a background in non-profit administration that has included academic, community-based, and artistic endeavors. Raised in a reformed Christian background, she was confirmed in the Anglican tradition as an adult and, in the early 2000s, served as a missionary in Zimbabwe and Zambia. Her book, What Price for Privatization? Cultural Encounter with Development Policy on the Zambiam Copperbelt (Lexington Books, 2010) was produced as a result of that experience. While her main research and teaching interests involve the intersection of worldviews with development studies, her current research project focuses on education as Christian mission. The project is based on correspondence between some of her ancestors–faith missions educators who founded a series of Churches of Christ schools in the American midwest and south during the early 1900s. She has also worked with refugees at Motreal City Mission before teaching at BU School of Theology. For detalis, see the interview posted at MCM blog.
Dr. Rady Roldan-Figueroa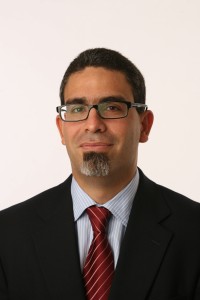 B.A. University of Puerto Rico
M.Div. New Brunswick Theological Seminary
Th.D. Boston University
Dr. Roldan-Figueroa is Assistant Professor of the History of Christianity.
Before joining the faculty of Boston University School of Theology, Dr. Roldan-Figueroa served first as assistant professor of historical theology at George W. Truett Theological Seminary, and later as assistant professor of historical studies in the Department of Religion at Baylor University. As a historian of Christianity, he specializes in the early modern period with a special emphasis on Spanish spirituality, and the projection of Tridentine Christianity throughout the Spanish Empire. He is the author of The Ascetic Spirituality of Juan de Avila (1499-1569) (Brill, 2010), associate editor of Early English Baptist Texts (Mercer University Press), and co-editor of Exploring Christian Heritage – A Reader in History and Theology (Baylor University Press, 2011). His articles have appeared in the Sixteenth Century Journal, Archiv für Reformationgeschichte/Archive for Reformation History, and The Seventeenth Century, among others (click here for a full bibliography). He has been the recipient of several awards including a Lilly Theological Scholar Grant (2006), a Lilly Teaching Fellowship in Religion and Philosophy (2003-04), and numerous awards from the Hispanic Theological Initiative.
Dr. M. Thomas Thangaraj
Dr. Thangaraj is an adjunct faculty member of Global Christianity.  He will be teaching in the spring of 2011 and 2012 on Images of Christ in World Christianity, and the Christian Encounter with Hinduism.
Dr. M. Thomas Thangaraj retired in 2008 as Professor Emeritus of World Christianity at the Candler School of Theology, Emory University, after 20 years of service. His area of research during his doctoral studies was in the area of relation between Saiva Siddhanta (South Indian Hindu philosophical tradition) and Christianity, especially around the concept of guru. He has been actively involved in programs of inter-religious dialogue both at the national and international level.
He has published widely both in English and in Tamil, and his most recent publications are: The Crucified Guru: An Experiment in Cross-Cultural Christology (Abingdon Press, 1994), Relating to People of Other Religions: What Every Christian Needs to Know (Abingdon Press, 1997, and The Common Task: A Theology of Christian Mission (Abingdon Press, 1999). Co-edited with Anantanand Rambachan and Rashied Omar, Hermeneutical Explorations in Dialogue: Essays in Honor of Hans Ucko (Delhi,ISPCK, 2007).  He is currently working on a popular book, tentatively titled as, Negotiating Diversity: Crossing Boundaries as a Spiritual Practice.
Apart from his academic interests, Professor Thangaraj is keenly interested in South Indian music, both classical and popular, and also in the art of hymnody in Tamil. Twenty of his hymns are now incorporated in the official hymnbook of the churches in Tamilnadu. A few of his hymns in English are published in the United States, Sweden, Germany, Norway, and Denmark. He served on the Assembly Worship Planning Committee for the Assembly of the World Council of Churches held in Zimbabwe, Africa in 1998.