Faculty Associates
John H. Berthrong
John Berthrong has invested his career in researching interfaith dialogue, multiple religious participation, Chinese and East Asian religion and philosophy, and comparative theology and philosophy. He is Associate Professor of Comparative Theology at STH, and has published numerous books and articles in that area.
Jonathan Bonk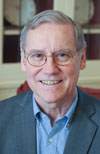 One of the world's leading missiologists, Jonathan Bonk is the editor of the Dictionary of African Christian Biography (DACB), the immediate past president of the International Association of Mission Studies (IAMS), the Emeritus Director of the Overseas Ministries Study Center in New Haven, Connecticut, and former editor of the International Bulletin of Missionary Research (IBMR). His best-known book is Money and Missions: Affluence as a Western Missionary Problem. He is a Research Professor of Mission Studies at Boston University.
Marthinus Daneel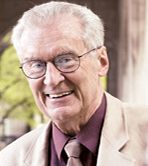 Marthinus Daneel researches and writes on African Initiated Churches and environmental mission in Zimbabwe, subjects in which he has made internationally-recognized contributions. Daneel, formerly the co-director of the Center, is now a professor emeritus, but he remains active in the intellectual community of the Center for Global Christianity & Mission.
Elizabeth C. Parsons
Elizabeth Parsons works at the intersection of world views and development studies. Her current research project focuses on education as Christian mission. She is  a Lecturer in religion and development and a resident scholar with the center.
Dana L. Robert
The research interests of Dana L. Robert span the fields of mission history, the history of world Christianity, and mission theology. She is Principal Investigator in a research project entitled The Birth of the World Church: Vision, Friendship, and Community, in the Religion and Innovation in Human Affairs Program, sponsored by the Historical Society and the John Templeton Foundation. At Boston University she is the Truman Collins Professor of World Christianity and History of Mission.
Rady Roldan-Figueroa
Rady Roldan-Figueroa is a historian of Christianity, who specializes in the early modern period. His work has focused on Spanish spirituality, and the projection of Tridentine Christianity throughout the Spanish Empire. He is also a noted expert on the history of Baptists. He is Assistant Professor of the History of Christianity.
M. Thomas Thangaraj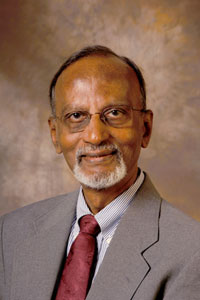 Thomas Thangaraj has worked on the relationship between Saiva Siddhanta (a South Indian Hindu philosophical tradition) and Christianity, especially around the concept of guru. is an adjunct faculty member of Global Christianity, and a distinguished emeritus professor from Emory University. He is currently working on a popular book, tentatively titled Negotiating Diversity: Crossing Boundaries as a Spiritual Practice. Professor Thangaraj  is an adjunct faculty member of Global Christianity, and a distinguished emeritus professor from Emory University
Karen B. Westerfield Tucker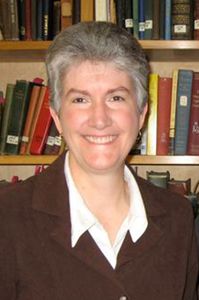 Karen Westerfield Tucker has studied and taught about worship around the world. She is Professor of Worship at Boston University School of Theology, but  has also lectured in academic institutions and churches on six continents. She has been a member of the World Methodist Council since 1996: from 1996-2006 she chaired the Council's Committee on Worship and Liturgy; and since 2006 she has been a member of the Ecumenics and Dialogue Committee. She has also been a member of the World Methodist/Roman Catholic International Commission for dialogue for two quinquennia, and is currently the Methodist Co-Secretary for the 2011-2016 round. She consults for the Commission on Faith and Order of the World Council of Churches in the area of worship and sacraments, and was involved in drafting and editing of the Faith and Order teaching document released in 2011 on the mutual recognition of baptism.