September 20: Visiting Artist Sedrick Huckaby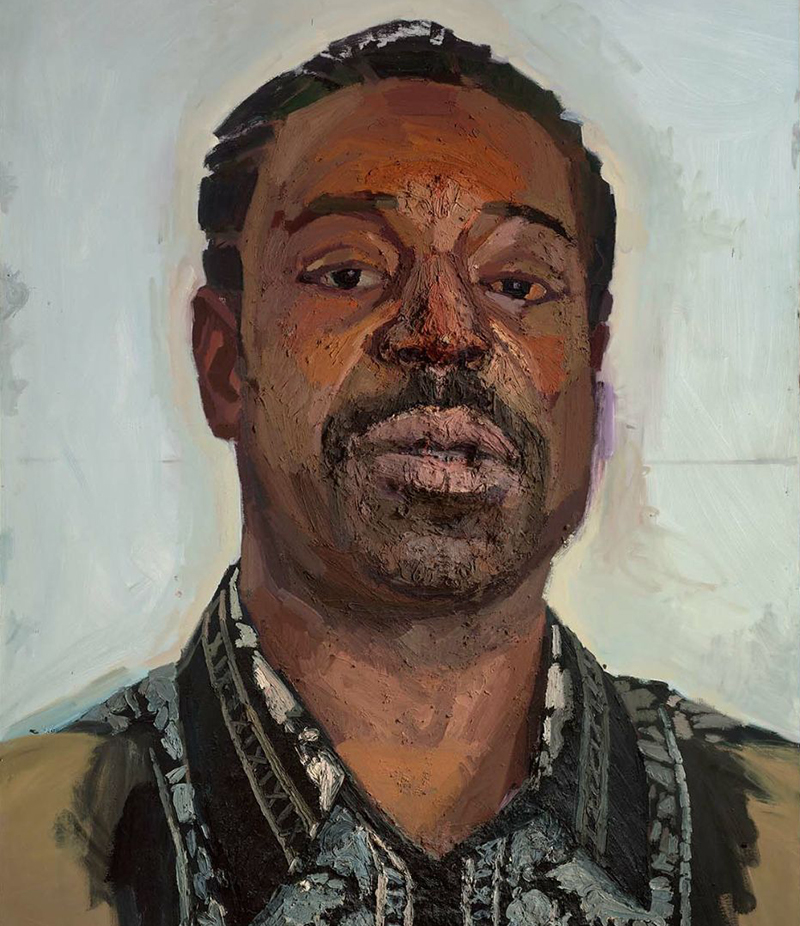 Visiting Artist: Sedrick Huckaby
Thursday, September 20, 6:30 pm
Jacob Sleeper Auditorium, 871 Commonwealth Ave.
Sedrick Huckaby (CFA 97) is a Texas-based painter known for large-scale portraits rendered in thick impasto. His densely built-up paintings portray the artist's friends and family on a monumental scale, elevating them to the status of Renaissance icons. Huckaby's work is in the collection of the Museum of Fine Arts, Boston, where it was recently featured in the exhibition Monuments to Us. Other venues for his work include the San Francisco Museum of Modern Art, the Whitney Museum of American Art, the Minneapolis Institute of Art, and The Art Institute of Chicago, among others.
Huckaby received his BFA from Boston University in 1997, and his MFA from Yale University in 1999. He is a recipient of the Joan Mitchell Foundation Grant and a Guggenheim Fellowship.
Part of the Contemporary Perspectives Lecture Series at Boston University School of Visual Arts.