Tuesday Night MFA Lecture Series
Hosted by the graduate programs in Painting and Sculpture at Boston University, the Tuesday Night MFA Lecture series brings practicing artists to campus to present their work. All lectures are free and open to the public.
Spring 2019 Lectures

Jim Skuldt
Tuesday, January 29, 7:30 pm
Room 346, 808 Commonwealth Avenue
Interested in the mediated realities we construct, normalize and inhabit, Jim Skuldt's work probes our dwindling relationship with physicality: from the construction (and locking) of a renegade structure in the back yard of his Art school, to the acquisition and distribution of the 48-foot-diameter circular rotating touring stage formerly belonging to Neil Diamond, to the cataloguing of each piece of his neighbors' profuse trash droppings over the course of a year, to the ongoing quest to ship himself worldwide within a modified shipping container. Skuldt is the recipient of numerous grants including the Creative Capital Foundation, Harpo Foundation, the California Community Foundation, and the Center for Cultural Innovation. His work has been exhibited worldwide at venues including Marlborough Chelsea; LTD Los Angeles; Museum of Contemporary Art, Los Angeles; High Desert Test Sites, Joshua Tree, CA; Friche la Belle de Mai, Marseille; and SECONDroom, Antwerp.

Troy Michie
Tuesday, February 5, 7:30 pm
Room 346, 808 Commonwealth Avenue
Working in collage, painting, and sculptural assemblage, Troy Michie engages with the presence and absence of body through a queer lens. His work deconstructs the codes that inform our understanding race, gender, sexuality, and other fields of identity and power. Michie's work has been exhibited in the United States and abroad, including the New Museum, the Studio Museum in Harlem, the Contemporary Arts Museum in Houston, the Stedelijk Museum-Hertogenbosch, the Leslie-Lohman Museum of Gay and Lesbian Art, and the Artist's Institute. Michie attended the Skowhegan School of Painting and Sculpture in Skowhegan, ME (2015) and was a fellow at the Fine Arts Work Center in Provincetown, MA (2016). Michie is also a recipient of an Art Matters grant (2016) and an emerging artist grant from the Rema Hort Mann foundation (2015). He received his BFA from the University of Texas El Paso and his MFA from the Yale University School of Art.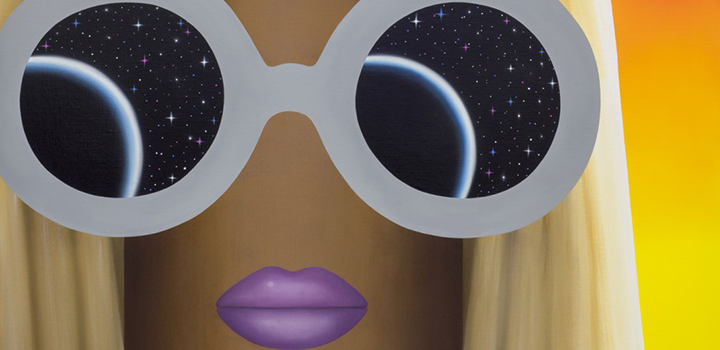 Emily Mae Smith
Tuesday, February 12, 7:30 pm
Room 346, 808 Commonwealth Ave.
Emily Mae Smith's crisply imagined paintings reference classic animation, art history, mythology, and science-fiction kitsch as tools for tongue-in-cheek reflections on gender, the gaze, and the role of the artist. Her slick surfaces, dry wit and collapse of the distinctions between high and low culture all draw on the traditions of Pop art, but are updated to reflect contemporary feminist concerns in painting. Smith lives and works in Brooklyn, NY. Smith has been the subject of exhibitions at Le Consortium in Dijon, France; Contemporary Fine Arts, Berlin; Perrotin, New York; Simone Subal Gallery, New York; and Mary Mary in Glasgow, among others. This spring, she will be the subject of a solo exhibition at the Wadsworth Atheneum Museum of Art in Hartford, CT. She earned an M.F.A. in Visual Art from Columbia University, New York and a B.F.A. from Studio Art, University of Texas at Austin.

Rochelle Feinstein
Tuesday, February 26, 7:30 pm
Room 346, 808 Commonwealth Ave.
Rochelle Feinstein explores and collapses the history of painting, including text-based work, Neo-Expressionism, and collage, to create her distinctive and varied oeuvre. In recent years, Feinstein has reworked her older pieces, collaging photographs on top of old paintings and presenting slides of early work with text scrawled over the image. This retrospective mode prompts questions about individual artistic style and how we value and perceive art through the lens of authorship. Feinstein received a B.F.A. from Pratt Institute in 1975 and an M.F.A. from the University of Minnesota in 1978. Her work is exhibited widely in solo and group exhibitions in galleries and museums in the United States and Europe, and is included in numerous public and private collections. Among recent awards and grants she has received: a Guggenheim Fellowship, a Louis Comfort Tiffany Foundation Fellowship, the Radcliffe Institute for Advanced Study Fellowship, a Joan Mitchell Foundation grant, and a Foundation for Contemporary Arts grant. Feinstein was appointed to the Yale faculty in 1994 as professor of Painting and Printmaking, and became Professor Emerita in 2017.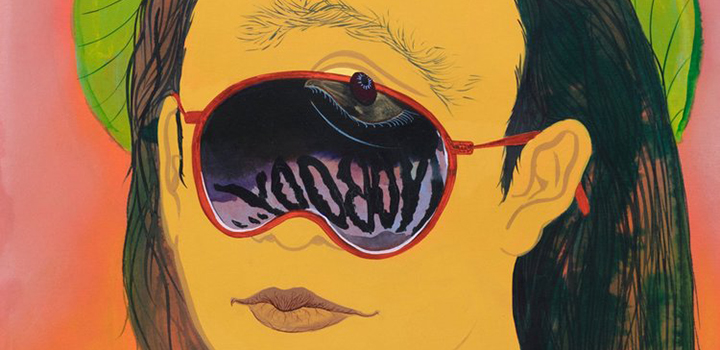 Tammy Nguyen
Tuesday, March 5, 7:30 pm
Room 346, 808 Commonwealth Ave.
Tammy Nguyen is a multimedia artist working with geopolitics, fiction, and lesser-known histories. She received a BFA from the Cooper Union in 2007 and an MFA from the Yale School of Art in 2013. From 2007-08, Nguyen was a Fulbright Scholar in Vietnam, where she studied traditional lacquer painting techniques. She has exhibited at the Rubin Museum, The Fine Arts Museum of Ho Chi Minh City, and the Bronx Museum, among others; and her work is included in the collections of Yale University, the Philadelphia Museum of Art, MIT Library, the Walker Art Center Library, and the Museum of Modern Art Library. In Fall 2016, Nguyen founded Passenger Pigeon Press, an independent press that brings the work of scientists, journalists, creative writers, and visual artists together to create politically nuanced projects.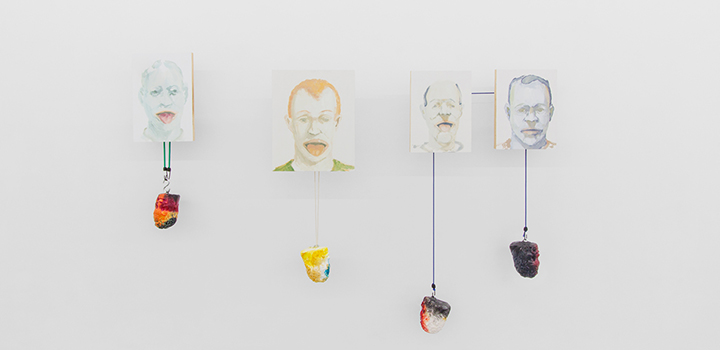 Steve Locke
Tuesday, March 19, 7:30 pm
Room 346, 808 Commonwealth Avenue
Steve Locke is an artist and educator based in Boston. Portraiture is a central concern of Locke's paintings, which deconstruct the codes of masculine desire, intimacy, and violence. The artist is best known for portraits of men's disembodied heads, images that are precariously positioned between the humorous, violent, and vulnerable. More recent works have addressed racial politics and civic life in public space and at a larger scale, shifting into the territory of public monuments. Recent projects include Three Deliberate Grays for Freddie (A Memorial for Freddie Gray), an outdoor installation at the Isabella Stewart Gardner Museum; Love Letter to a Library, an interdisciplinary, text-based work at numerous libraries throughout Boston; and a large-scale sculptural monument to victims of the Atantic slave trade at Boston's Faneuil Hall, currently in the proposal stage. Locke is a faculty member at the Massachusetts College of Art and Design. He is the recipient of a Pollock-Krasner Foundation Grant, a Louis Comfort Tiffanny Foundation Grant, a MacDowell Colony Fellowship, and has served as Artist in Residency for the city of Boston. His work has been the subject of numerous exhibitions at sites including the Institute of Contemporary Art/Boston, the Museum of Contemporary Art Detroit, deCordova Museum and Sculpture Park, the Drawing Center in New York, the Boston Center for the Arts, among others.

Catherine Sullivan
Tuesday, March 26, 7:30 pm
Room 346, 808 Commonwealth Ave.
Catherine Sullivan creates ensemble work in film, theater, and visual art. She is concerned with the ways in which history is projected through the body, and with questions of redress in American social life. Performers in her works cope with written texts, stylistic economies, re-enactments of historic performances, gestural and choreographic regimes, and conceptual orthodoxies. Solo exhibitions, collaborations, performances and films have been presented at venues such as the Walker Art Center, Minneapolis; Tate Monden, London; Secession, Vienna; Cricoteka, Krakow; Volksbühne, Berlin; Berlin International Film Festival; and BFI London Film Festival. Notable awards include The Louis Comfort Tiffany Foundation, Herb Alpert Award in the Arts, Deutscher Akademischer Austausch Dienst, United States Artists Walker Fellowship and a Chicago Dancemakers Forum Lab Artist Award. Sponsored by Boston University's MFA program in Sculpture and Harvard University's Department of Visual and Environmental Studies.

David Brooks
Tuesday, April 9, 7:30 pm
Room 346, 808 Commonwealth Ave.
David Brooks' sculptures and installations are concerned with humans' relationships to both the natural world and the built environment. His work investigates how cultural concerns cannot be divorced from the natural world, while also questioning the terms under which nature is perceived and utilized. Brooks has exhibited at the Aldrich Contemporary Art Museum, the Dallas Contemporary, the Galerie für Landschaftskunst in Hamburg, and MoMA/PS1, among others. Major commissions include Storm King Art Center, deCordova Sculpture Park and Museum and Cass Sculpture Foundation, UK, as well as Desert Rooftops in Times Square, a 5000 sq. ft. urban earthwork commissioned by Art Production Fund. Brooks is the recipient of several prestigious awards, including a grant from the Foundation for Contemporary Arts, a research grant to the Ecuadorian Amazon from the Coypu Foundation, and a Smithsonian Artist Research Fellowship. He received his BFA from the Cooper Union in New York and his MFA from Columbia University.
Fall 2018 Lectures:
2017-2018 Lectures:
2016-2017 Lectures: