Tom Collins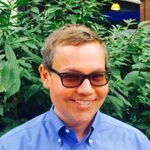 Title

Senior Admissions Coordinator

Email
As Senior Admissions Coordinator, Tom reviews CELOP applications, processes registration records, and monitors student compliance. He works closely with the Senior Program Coordinator and Foreign Student Advisor to achieve enrollment goals and serves as backup for the Admissions Manager.
Tom spent eight years at ECC Foreign Language Institute in Osaka, Japan, teaching English, training teachers, and developing their in-house teaching materials. He also worked seven years servicing the world, doing sales and customer service for Forced Exposure.
Tom is a member of the National Association of Foreign Student Advisors (NAFSA) and previously served as CELOP Senior Program Coordinator.