Seventh Annual College and University Fair
CELOP recently held its Seventh Annual College and University Fair on October 22nd. A majority of the students that attend CELOP choose the "English for Academic Purposes" concentration. Many of these students hope to begin undergraduate or graduate programs in the Boston area. This fair offered students the opportunity to meet with representatives from a variety of local colleges and universities to help answer questions and determine if their school would be a good match.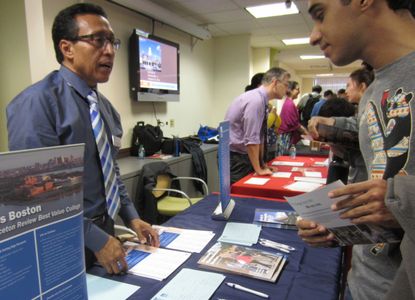 Student who recently completed high school and others with a Bachelor's degree from their home countries came out in high numbers. The fair was well attended and as many as 80 students filled the lobby, making sure to review information booklets and fill out information cards. Colleges and universities that offered both undergraduate and graduate programs sent representatives who helped answer questions about either degree.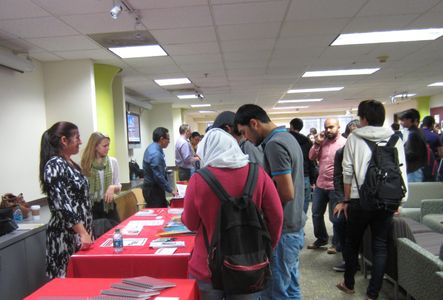 All CELOP students have access to academic advising with a dedicated advisor. Faculty are also committed to helping students improve their English to meet their academic goals. The College and University Fair is just one example of how CELOP provides students with opportunities to further their academic career.