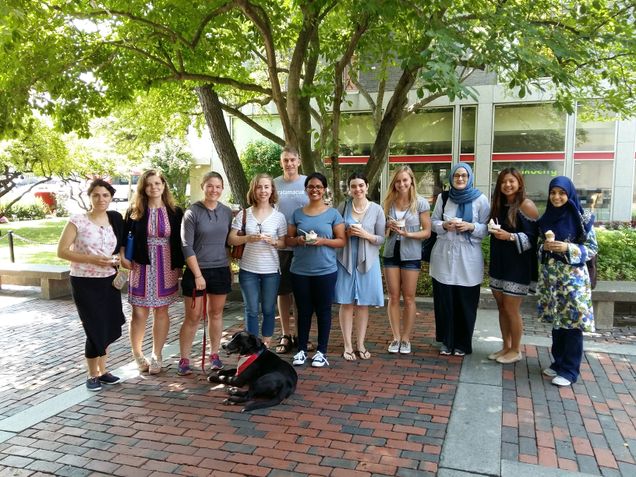 Interested in becoming involved in the Social Development and Learning Lab?
We hire volunteer and directed study students for each semester as well as for the summer term!
What will you do?
You would be helping us run studies both at the lab and at various locations like the Boston Commons and the Museum of Science. Other responsibilities include interacting with participants and parents, studying development, and entering data.
What are we looking for?
Responsible, energetic students with a passion for research! All applicants should work well with kids and have a background, or strong interest, in psychology or a related field.  During the school year, we require a time commitment of 7–10 hours a week and a commitment to the lab for at least two semesters. For the summer (May – August), we are looking for research assistants who can commit more hours during the week and become fully engrossed in a project.
Apply
Please send us an email with a cover letter and resume/CV to sdll@bu.edu & fill out our application form if you are interested in becoming a research assistant.
Please address any questions or requests for additional information to:
sdll@bu.edu
617-358-7236