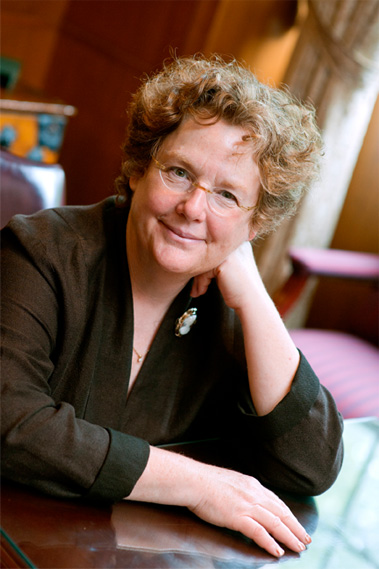 Young people just starting out with a university degree in the liberal arts and sciences possess some clear advantages that only gain in value over time.
With its emphasis on acquiring fundamental academic and cognitive skills, a breadth of knowledge and understanding of ways of knowing across the natural and social sciences and the humanities, and a depth of knowledge in at least one major field, a liberal arts and sciences education provides a strong, wide platform from which our alumni can launch themselves to pursue just about any path they want. Even more important, they are not confined by training aimed at a particular profession for today. They are educated specifically to take advantage of the twists and turns that life and society might present to them over the course of their lives.
Surveys show us that liberal arts and sciences students are less likely to go into full-time employment the year after graduation than is true of alumni of professional schools. But they are much more likely to undertake graduate training, including going to law school and medical school. They are also more likely to undertake major volunteer activities that often serve as career entrées. Our professional schools and colleges are justly proud of the percentage of their alumni who place immediately into the career for which they have trained. But at CAS, we are proud that our students place into the best graduate training, and that all evidence shows that they use their rigorous liberal arts and sciences undergraduate education to forge interesting, creative, and successful careers in just about every endeavor imaginable.
This issue of arts&sciences profiles three College of Arts & Sciences alumni who are exemplars of rewarding and often unconventional career choices since graduation. With majors in economics, Italian studies, and sociology respectively, they used their liberal arts and sciences education as a launching pad, took advantage of opportunities they met, and created their futures in wonderful ways. In true entrepreneurial spirit, they recognized the needs they saw around them as opportunities, then got to work creating unique new businesses: Glynn Lloyd (CAS'90) distributing healthy meals to Boston's inner-city communities; Allison Greenspan Shapira (CAS'99) coaching politicians and others in public speaking; and Alison Fong (CAS'01) running a Vietnamese food truck business. They were energized and emboldened by the liberal arts experience; they left college with the confidence to strike out on their own.
My favorite explanation of the value of a CAS degree is that we cannot foresee exactly what the societal and economic needs will be 20 or 40 or more years from now, what our current or future students' lives will look like, or what challenges and opportunities await them, but we know our students will need to continue to learn and change throughout their adult lives. This is exactly what an education in the liberal arts and sciences offers: the basis for lifelong learning and development to layer on the broad and deep platform of skills and rigorous education that allows them to be creators and innovators throughout their lives. It is no wonder that the majority of today's entrepreneurs had liberal arts and sciences undergraduate educations.
Supporting our undergraduate and graduate programs and the groundbreaking research programs of our faculty requires far more resources than we can possibly take in from tuition revenue, even at today's tuition costs. We depend on the generosity of our alumni and other friends in their commitment to contributing to the success of this and future generations of BU students. Please consider investing in the Boston University College and Graduate School of Arts & Sciences to help us create a great future for and through our students. You can make a difference.