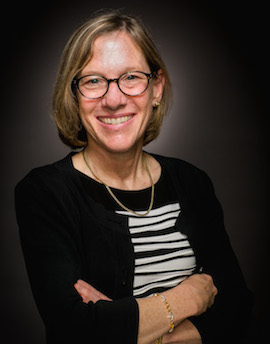 The freshman class of Fall 2018 will be the first class at BU to share a unified general education curriculum, which offers to all students the foundations of a liberal education that we in the arts and sciences have long extolled. The College of Arts & Sciences should and must advance the bulk of this new curriculum, and meeting that imperative offers our departments and faculty unparalleled opportunities to attract more and diverse students. Now is the time for the faculty and departments of CAS to get to work to ensure that many of our current courses are approved to fulfill requirements of the BU Hub, and that we create enticing new courses that take advantage of the opportunities the BU Hub offers for creating new courses with dynamic, interdisciplinary pedagogies.
The BU Hub is a visionary, university-wide, learning outcome based general education curriculum that spans a student's four years of undergraduate education and incorporates co-curricular elements to give students a broad set of knowledge and skills to equip them for lifelong learning and success. In an email sent on March 3, the University Provost distributed links to a Guide for Faculty to Building Out the BU Hub Curriculum. I urge you to study this document and consider how your and your department's current courses enable students to achieve the learning outcomes. Then imagine and discuss with colleagues how you could create new courses that will appeal to students, especially students from beyond your usual clientele and beyond CAS. Pay careful attention to the counting schema—the "2+1 rule"—which will be a particular incentive for students to choose courses that can meet two or three requirements at once. This schema urges us to create interdisciplinary courses that can achieve two capacities and one skill, such as a history course that also teaches digital humanities techniques, or a course on climate change that offers training in statistical data analysis.
Instructions and helpful guidelines for the course approval process that we will pursue in CAS have been distributed to chairs and directors of undergraduate studies by Associate Dean Joe Bizup, and will be posted on the CAS website. We are asking departments to respond by April 14 with their initial plans for seeking BU Hub designation for courses that fulfill CAS Foundational Skills requirements or CAS Divisional Studies requirements. (And please note that we will need to continue teaching these courses for at least four more years, so it will be crucial to have them count for both sets of requirements.) Since they are already part of our curriculum, we will "fast track" these courses through the process. We also want you to make plans for adding new courses to the curriculum.
There are many opportunities for discussion, brainstorming, planning, and constructing this new curriculum together and with resources and assistance. Our CAS faculty meeting on Wednesday, March 15, will be devoted to discussing the procedures for approval and opening up discussions about creative new approaches. The Center for Teaching and Learning is hosting information sessions over the next two months, and will offer workshops to plan and create syllabi for new courses. These workshops will occur in May and June and offer stipends for participating. Our associate deans and I are also available to consult and assist you, as always.
The BU Hub promises a unique, capacious, liberal education for all BU undergraduates. Many of our colleagues have stepped up to create the vision and the specific learning outcomes, which will ensure that all of our students achieve the foundations for liberal, lifelong learning. They have my sincere appreciation and thanks for this work. Now we must all work together to populate the curriculum with the courses and experiences that will constitute this great BU educational experience.