These events are meant to help our newest undergraduates, both freshmen and transfer students, transition into the intellectual, social, and cultural community of Boston University.
FYE Events are open to all CAS First Year Students, Transfers, and all students in FY101.
FYE Events for Fall 2020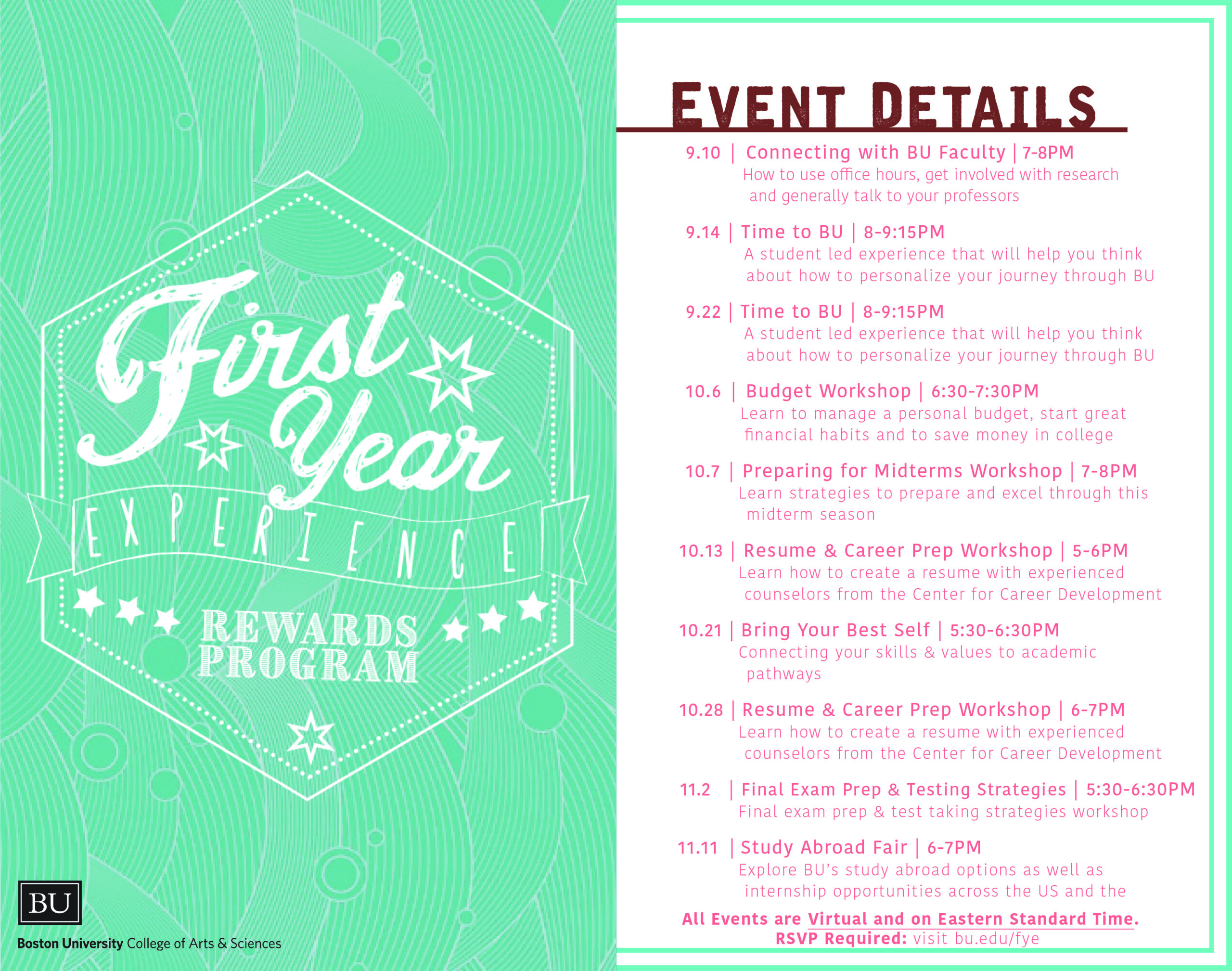 FYE Rewards Fall 2020
More information, registration and previously recorded events.
Connecting with BU Faculty: How to use office hours, get involved with research and just generally talk to your professors
Time to BU
Budgeting Workshop
Midterm Prep Workshop
Resume & Career Prep Workshop
Bring Your Best Self - – Values, Skills, & Your Academic Path
Final Exam Prep & Test Taking Strategies Workshop
Study Abroad Fair