From the Dean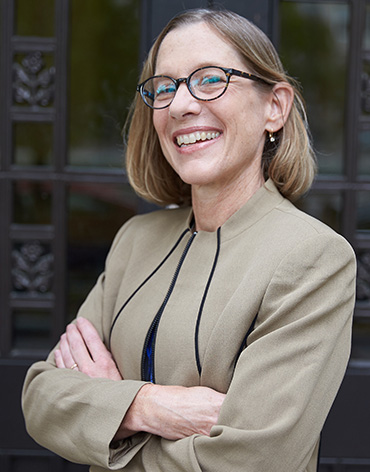 ANN E. CUDD

, Dean of Arts & Sciences
I am thrilled and honored to be joining the College of Arts & Sciences, the largest school at Boston University, as its 13th Dean. I have immense admiration for what the BU community has accomplished under President Brown and during Dean Sapiro's leadership of CAS. They have set the College on a trajectory for greatness. As we look back on the past academic year's accomplishments in this annual report, I am excited to think of the strong foundation CAS has built and the places we will go in the future.
The 2014–15 academic year saw an exceptionally talented and diverse class of undergraduates enter our halls. We expanded our First-Year Experience program to help these students adjust to life at BU and added new mentored research travel grants for undergraduates. We saw continued strong PhD recruitment thanks to our five-year funding platform, and applications to our master's programs rose sharply, due in part to new programs that are closely aligned with the interests and goals of today's students. We hired 25 new assistant professors and established an innovative new policy for collaborative and team teaching. In all, it was another year of growth and evolution.
Looking forward, I see tremendous opportunities for CAS. We will continue to transform the student academic experience through the development of a new University-wide general education curriculum, which places CAS at the heart of a BU education. We will develop 21st-century pedagogies along with the classroom spaces, technology, and furnishings that enable them. We will continue to build on the diversity of the CAS community, ensuring the continuation of BU's legacy as an inclusive, high-quality educational experience. CAS will not only redouble efforts to diversify the faculty and staff, but also create curriculum and research opportunities that speak to the challenges of global and local economic inequality and oppression.
Finally, we will continue to forge cross-campus collaborations that will raise the quality and impact of our research and enable us to solve the grand challenges of our times. Our faculty will collaborate with Engineering on materials science and data science initiatives. We will collaborate with Public Health, Sargent College, and the Medical School to address the challenges of health disparities. We will hire faculty to carry out research in BU's National Emerging Infectious Diseases Laboratory (NEIDL). And we will continue to work with partners across the University to find ways to collaborate and make the work of BU faculty and students more visible.
The opportunity to begin a new deanship is an opportunity to collectively reimagine the College, to ask: what can we be? What are the possibilities for new knowledge creation, new ways of engaging with students, and new ways of achieving our collective hopes for our college, our university, and our world? As I meet with alumni and other stakeholders during my first year as Dean, I look forward to meeting with you to hear about your aspirations and challenges, developing a more detailed plan for achieving our collective vision, and working together to fulfill the promise of greatness.
Annual Report 2014/2015
From the Dean
From recruiting ever-better faculty and students to surging ahead in our capital campaign, academic year 2014/2015 was a year of great accomplishments.
A New Era Begins at CAS
On August 1, 2015, CAS welcomed its new dean, Ann Cudd. Dean Cudd brings her own unique energy and vision to CAS and GRS and is deeply committed to enhancing—and affirming—the value of a liberal arts education.
Improving Undergraduate Education
CAS once again attracted our most talented class of undergraduates ever. And we laid the groundwork to serve them even better, offering expanded academic opportunities and a comprehensive First-Year Experience program with over 800 first-year participants.
Strengthening Graduate Education
BU's Graduate School of Arts & Sciences continues to see a dramatic increase in applicant quality and enrollment due to our new five-year PhD funding model that has heightened the attractiveness of our doctoral programs. New program initiatives have also resulted in more applicants to our master's programs.
Enhancing a World-Class Faculty
The quality of a university depends on the quality of its faculty, and hiring the best and giving them a strong start is crucial. In 2014/15, CAS hired 26 new professors across the humanities and social, natural, and computational sciences.
Conducting Pathbreaking Research
Discoveries and innovations at CAS help make BU one of the top 40 research universities in the world. Many fields of study at CAS are also highly ranked, including social sciences, physics, molecular biology and genetics, and psychology.
Deepening Our Global Mission
CAS is a major contributor to the international character of Boston University. The 2014–15 academic year was particularly eventful in this respect, being the inaugural year for the Frederick S. Pardee School of Global Studies.
Creating Our Future: The CAS Strategic Plan at Halftime
In 2010, the College of Arts & Sciences crafted a bold 10-year plan to enhance all aspects of what we do: advancing undergraduate and graduate education, research, global partnerships, and the College's relationships with its alumni. Over the past five years, we have made great strides toward these goals.
Nurturing Connections with Alumni and Friends
The College continues to develop new opportunities to engage and connect with CAS alumni and friends. In 2014–15, more than 5,000 CAS alumni registered for events hosted by the BU Alumni Association, accounting for 25% of all BU alumni event engagement.
Growing Our Capacity and Stewarding Our Resources
BU is in the midst of our first-ever capital campaign. As of June 30th, 2015, CAS has received more than $93,595,000 in gifts from its alumni, parents and friends. Collectively these supporters have made more than 20,000 gifts to the CAS campaign.
Appendix