From the Dean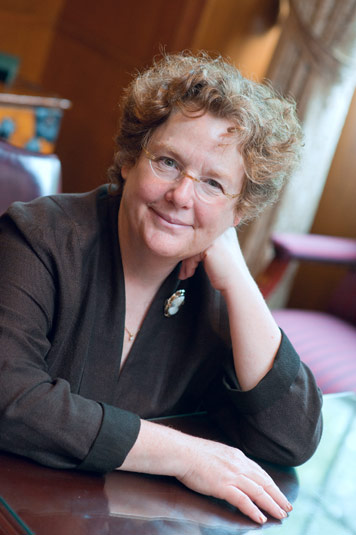 Virginia Sapiro

, Dean of Arts & Sciences
The CAS strategic plan, Creating Our Future, 2010–2020, contains the fundamental commitments and goals of the College of Arts & Sciences. In 2011/12, the CAS faculty and staff made great strides forward in that framework through their dedicated work in education and research.
Every day at CAS is filled to the brim with the day-to-day tasks of getting the work of the College done, and every day our dedicated faculty members prepare and teach their classes, design and grade assignments, advise their students and help them with their work, all while designing new and revised courses for future semesters. They create and pursue path-breaking research that opens up new worlds in the natural and social sciences and in the arts and humanities. Many of our professors advise governments and nongovernmental organizations, businesses, and industry, making a difference in a multitude of ways.
Yet as all of that is going on, the CAS leadership, faculty, and staff keep their eyes on even bigger goals for the future, maintaining our momentum. Moving CAS forward takes great dedication. This report highlights just some of the steps forward in the 2011/12 academic year.
Annual Report 2011/12
From the Dean
Thanks to the commitment of CAS faculty and staff, great strides were made during academic year 2011/12 toward achieving the College's fundamental strategic goals.
New Structures for Organizing Discovery and Education
Three new programmatic developments have been introduced to leverage the special strengths of the research and educational expertise of the CAS faculty.
Strengthening the Quality of the Faculty
The College reaches the halfway point in its goal to increase the faculty by 100 new positions, while the latest cohort of faculty members continues to demonstrate superb research and teaching skills.
Strengthening the Quality of Undergraduate Education
This year, the College focused on making sure CAS undergraduates had the best possible start to their academic careers through the First-Year Experience (FYE).
Strengthening the Quality of Graduate Education
Work conducted this year to change the structure of funding for PhD programs will have a major impact on the future of the Graduate School of Arts & Sciences.
Strengthening Our Research and Scholarship
Thanks to strong support from the University and public and private sponsors, BU researchers continue to break new ground—literally and figuratively—at the frontiers of knowledge.
Finances and Development
In academic year 2011/12, the College of Arts & Sciences effectively managed its fiscal resources to attract and retain the best undergraduate and graduate students, recruit outstanding academics, and support its research initiatives.
The Class of 2012
After encouraging words from Google executive chairman Eric Schmidt, the College and Graduate School of Arts & Sciences confers more than 2,000 hard-earned diplomas to this year's graduates.
Appendix