Thanks to a strategy of shrewdly managing assets while carefully controlling expenditures, Boston University and the College and Graduate School of Arts & Sciences have been able to avoid the deep operational budget cuts that have plagued many other colleges and universities, public and private. As a result, the University and CAS remain in relatively sound fiscal health.
Budget and Operations
The College and Graduate School of Arts & Sciences achieved a balanced unrestricted expense budget of $100,924,497 at the close of the 2010/11 fiscal year.
The College provided roughly $477,000 in one-time unrestricted funds to its departments and centers to support unanticipated needs, such as instructional lab equipment and supplies, enrollment-related graders, and replacement computing equipment. Roughly $45,000 of indirect cost recovery funds were provided to support cost-share commitments, and $5,000 of GRS annual giving funds were provided to support travel awards given by the Graduate Student Organization.
The College and Graduate School generated $294,260,207 in tuition revenue, which represents a 7.06 percent increase over the previous academic year. Revenues from graduate school application fees decreased slightly from the previous year, with total income of $503,285.
CAS Resources
| Source | FY 2009/10 | FY 2010/11 |
| --- | --- | --- |
| Unrestricted expense budget | $94,646,211 | $100,924,497 |
| One-time unrestricted funds | $349,000 | $477,000 |
| Indirect cost recovery funds | $150,000 | $45,000 |
| GRS annual giving funds (from GSO) | $10,000 | $5,000 |
| CAS/GRS tuition revenue | $274,829,999 | $294,260,207 |
| GRS application fee revenue | $507,793 | $503,285 |
Development: Recognizing the Importance of Giving
Even as the economy continues to struggle, the alumni and friends of Boston University and the College and Graduate School of Arts & Sciences have more than risen to the challenge, increasing total financial support to the College by more than 17 percent.
External support of Boston University totaled $89,498,965 for the 2010/11 fiscal year, which represents a 5.1 percent increase over the previous year. That support came in the form of gifts from 29,354 donors, an increase of 3,156 over the year before.
Support directly for CAS was equally impressive. Donations from alumni and friends amounted to $10.8 million, surpassing by 17.4 percent the $9.2 million* goal for the year. The goal for next year will be to match this year's total.
*Note: This amount does not include the one-off $7.4 million estate gift from Ernestine O'Connell (CAS'43, GRS'46, SED'58) to support scholarships for women in the sciences—the largest gift ever to CAS.
During FY 2010/11, the number of donors to CAS increased by 10 percent from 3,888 to 4,277. Out of that total, 49 percent were repeat donors from the previous year (a figure well above the national average). The 863 first-time donors to CAS represented 23 percent of the total number of supporters. This large number includes donations from graduating seniors and graduate students, participants in a very successful class gift program. Almost 700 graduating students contributed to the program—about one-third of the total number of graduating students.
Also of note, the Dean's Leadership Advisory Board members collectively contributed $1,034,000 in FY 2010/11; pledges to CAS for the coming year (FY 2011/12) totaled $11,524,789, a 23.5 percent increase over last year.
Gift Funds
Gifts to specific department funds started to grow last year. Fifty-two donors participated last year, a 125 percent increase over the previous year, to contribute $29,386 in gifts—a six percent increase in support. Other notable gifts include the following: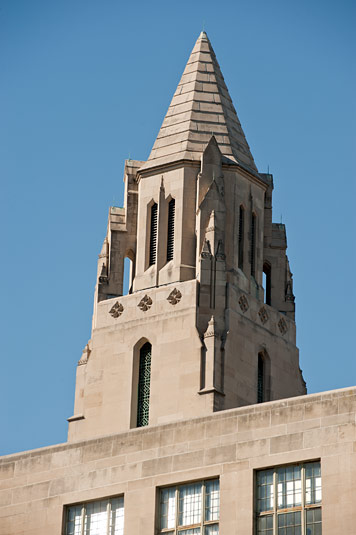 Annual Fund Leadership Gift Society (AFLGS)
161 individuals made gifts of more than $1,000 in FY 2010/11 to several important "annual funds" in CAS (or more than $500 if they graduated within the last decade).
The number of donors declined by two percent from FY 2009/10.
The $399,000 in gifts by this group accounts for 56 percent of the total giving to "annual funds" in CAS last year.
(AFLGS is a vital collection of supportive friends and alumni.)
Major gifts
Maria Stata

(CAS'63)—Created the Maria Stata Professorship in Classical Greek Studies. This gift will support a distinguished senior faculty member with scholarly and teaching expertise in the classical period of Greek history. Designed to allow great flexibility across disciplines, the position may specialize in any area of importance to the understanding of classical Greek antiquity including art, history, literature, philosophy, or science.

Ken Slater

—BU overseer Kenneth Slater and his family have endowed the Slater Family Professorship in Behavioral Economics, a field that explores, among other things, the ways that players in the financial market make decisions. In addition to Ken's interest in the field, the connection to the Slater family at BU is a long one. Ken's father, daughter and brother have all received degrees from BU.

Robert F.X. Sillerman

—Mr. Sillerman, a media entrepreneur, completed a $2,000,000 gift to establish the Tomorrow Foundation Professor of American Intellectual History. The chair is held by Professor Jon H. Roberts, a distinguished scholar who writes on the history of the relationship between science and religion.
Annual Report 2010/2011
Strengthening the Quality of the Faculty
The strength and reputation of Boston University and CAS as a world-class teaching and research institution rest on the quality of its faculty.
Attracting and Nurturing the Best Students
By maintaining high standards of academic quality and integrity and adhering to the best liberal arts traditions, CAS increasingly is regarded as a prime destination by intelligent and highly motivated students.
Strengthening the Student Experience: Focusing on Student Success
The College of Arts & Sciences works hard to attract great students and is committed to making sure they stay once they get here.
Strengthening Graduate Education
Graduate students in the College of Arts & Sciences learn that a critical component of their education is the need to apply what they learn to the benefit of their communities.
Enhancing The Research Mission In The College Of Arts & Sciences
The research trajectory of the College continued its upward climb this year.
Strengthening Our Connections to the Community and the World
In keeping with the collaborative teaching and research culture that exists across BU, CAS partners in many graduate programs across the University.
Managing Our Financial Resources
The current economic downturn has had a real impact on resource development initiatives at colleges and universities nationwide.
Nurturing Our Connections with Alumni and Friends
Strong, vital connections with alumni are critical to our being able to realize the goals we have indentified in our strategic planning and beyond.
Celebrating the Class of 2011
Seniors and their families, faculty, trustees, and other members of the BU community celebrated the 138th Commencement of Boston University at Nickerson Field on Sunday, May 22.
Appendix