The ongoing economic downturn has had a real impact on resource development initiatives at colleges and universities nationwide. While many institutions, both private and public, struggled to absorb deep operational budget cuts in the context of decreased gift revenues, BU countered the trend by intelligently managing its assets and carefully controlling expenditures. As a result, the University and CAS remain in relatively sound fiscal health.
Budget and Operations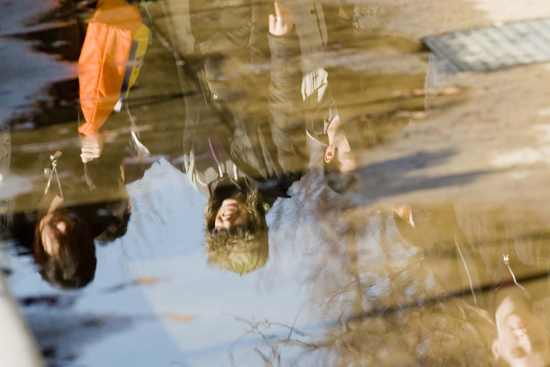 The College and Graduate School of Arts & Sciences achieved a balanced unrestricted expense budget of $94,646,211 at the close of the 2009/2010 fiscal year.
The College provided roughly $349,000 in one-time unrestricted funds to its departments and centers to support unanticipated needs, such as instructional lab equipment and supplies, enrollment-related graders, and replacement computing equipment. Roughly $150,000 of indirect cost recovery funds were provided to support cost-share commitments, and $10,000 of GRS annual giving funds were provided to support travel awards given by the Graduate Student Organization.
The College and Graduate School generated $274,829,999 in tuition revenue, which represents a 1.84 percent increase over the previous academic year. Revenues from graduate school application fees increased by 10.35 percent, with total income of $507,793.
Recognizing the Importance of Giving
The relative fiscal well-being of the College of Arts & Sciences can be attributed in large part to the generosity of its alumni and the largesse of its many friends. The year just ended saw the continuation of a trend in which giving in support of the College again increased.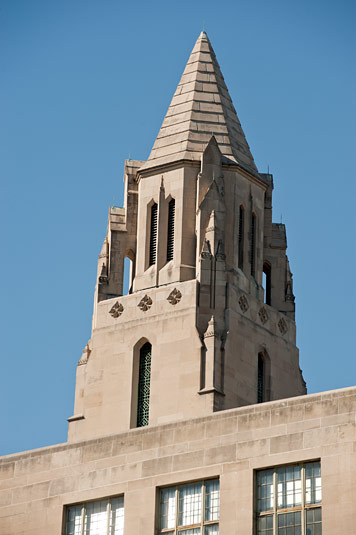 Donor Giving and Annual Support
Boston University received $85 million in cash gifts during the last fiscal year, a 15 percent increase over FY09; pledges to BU increased from $66 million to $80 million during the same period. Gifts to all BU annual funds increased 3.4 percent to $7.65 million.
While gifts to the CAS Annual Fund totaled $774,826 this year, down marginally from the previous year ($775,172), CAS giving overall increased significantly to $15.8 million, thanks to gifts from friends and alumni. In particular, a single gift from alumna Ernestine O'Connell (see below) resulted in a 216 percent increase in gifts to CAS over FY09.
Leadership Giving
Gifts from the Annual Leadership Giving Society (ALGS) increased from $506,000 to $558,000 during the last fiscal year. ALGS is a crucial part of the annual giving program, as these gifts represented 72 percent of the total annual giving dollars in FY10. (ALGS recognizes gifts of over $1,000 during the previous year, or over $500 during the previous year for alumni of the last decade.)
Major Gifts
O'Connell Memorial Scholarship
Ernestine O'Connell (CAS'43, GRS'46, SED'58), left $7.4 million to BU to greatly increase the endowment of the T. George and Ernestine O'Connell Memorial Scholarship, a fund her mother, Ernestine O'Connell (CAS'11), established in 1961. The gift was the largest contribution to a scholarship fund in BU history. The scholarship is awarded annually to juniors and seniors majoring in chemistry, geology, physics, biology, astronomy, or math who are in need of financial assistance.
Feld Family Professorship
Kenneth Feld (SMG'70), Bonnie Feld (CAS'73), and their daughters Nicole and Alana (COM'02) designated $7.5 million from their family foundation to establish three endowed professorships, one in each school attended by a Feld family member: the Feld Family Professorship of Teaching Excellence in the College of Arts & Sciences; the Feld Family Professorship of Marketing in the School of Management; and the Feld Family Professorship of New Media in the College of Communication.
Annual Report 2009/2010
Strengthening the Quality of the Faculty
The strength and reputation of Boston University and CAS as a world-class teaching and research institution rest on the quality of its faculty.
Attracting and Nurturing the Best Students
By maintaining high standards of academic quality and integrity and adhering to the best liberal arts traditions, CAS increasingly is regarded as a prime destination by intelligent and highly motivated students.
Strengthening the Student Experience: Focusing on Student Success
The College of Arts & Sciences works hard to attract great students and is committed to making sure they stay once they get here.
Strengthening Graduate Education
Graduate students in the College of Arts & Sciences learn that a critical component of their education is the need to apply what they learn to the benefit of their communities.
Enhancing The Research Mission In The College Of Arts & Sciences
The research trajectory of the College continued its upward climb this year.
Strengthening Our Connections to the Community and the World
In keeping with the collaborative teaching and research culture that exists across BU, CAS partners in many graduate programs across the University.
Managing Our Financial Resources
The current economic downturn has had a real impact on resource development initiatives at colleges and universities nationwide.
Nurturing Our Connections with Alumni and Friends
Strong, vital connections with alumni are critical to our being able to realize the goals we have indentified in our strategic planning and beyond.
Celebrating the Class of 2010
Seniors and their families, faculty, trustees, and other members of the BU community celebrated the 137th Commencement of Boston University at Nickerson Field on Sunday, May 16.
Appendix