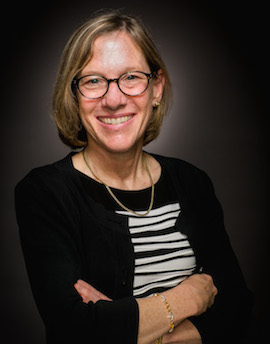 Dear Prospective Students and Families:
It is a great pleasure to welcome you to Boston University and the College of Arts & Sciences.
The College of Arts & Sciences offers a superb liberal arts education in one of the nation's most vibrant and student-oriented cities. The mark of a great liberal arts education—the mark of our great liberal arts education—is that it gives you the skills, knowledge, and breadth and depth of understanding you need to navigate whatever life you choose. You will delve deeply into one of more than 60 fields in the humanities, natural and social sciences in which we offer majors. In whatever major you choose, you will be educated and challenged to think critically and creatively about the world and your place in it. You might choose to participate in one of our terrific study abroad programs on six different continents. You might engage in hands-on research with a faculty member or take courses in one of BU's world-renowned professional schools.
What do College of Arts & Sciences alumni do after they complete their undergraduate degrees? They enter just about any area of study for postgraduate training and any field of work you can imagine, because a great liberal arts education provides the platform on which to build success.
With faculty who are internationally recognized scholars and committed teachers and a student body that comes from every state of the union and most countries of the world, we offer students the advantages of both an elite liberal arts college and a comprehensive research university. Boston, a world-class cultural center and spectacular college town, is the setting for this outstanding program.
I wish you the best of luck in choosing your future academic path.
Sincerely,
Ann E. Cudd
Dean of Arts & Sciences