Lisa Smith, Ph.D.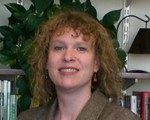 Title

Director, Center for Anxiety and Related Disorders
Clinical Associate Professor

Office

648 Beacon Street

Email
Dr. Lisa Smith is the Director of the Center for Anxiety and Related Disorder (CARD) at Boston University and the Founding Director of the Boston University Psychological Services Center (PSC).
As a clinician and supervisor, she specializes in the provision of evidence-based Cognitive-Behavioral Therapy for a wide range of emotional problems. Dr. Smith is a graduate of Middlebury College, VT (B.A.) and St. John's University, NY (Ph.D.). She began her clinical training within university settings at St. John's University working as a pre-doctoral Research Fellow for four years at the Center for Psychological Services and Clinical Studies.
She completed a pre-doctoral Internship at Kings County Hospital Center in Brooklyn, NY. Beginning with her post-doctoral training year, Dr. Smith served as the Assistant Director of the Anxiety Disorders Clinic at the State University of New York, Health Science Center in Brooklyn for seven years, treating patients and supervising masters level graduate students, pre-doctoral clinical psychology interns, as well as psychiatric residents.
Interests
Empirically-supported treatments
Clinical supervision
College populations