ISEE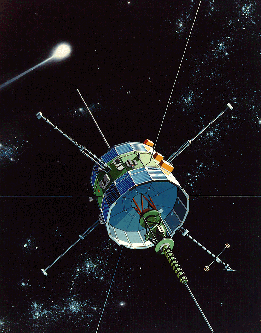 The purpose of the International Sun-Earth Explorer (ISEE) missions was to study solar-terrestrial interactions by collecting measurements of plasmas, energetic particles, waves and fields at the outermost regions of the earth's magnetosphere.
Boston University's Professor Theodore Fritz was on the team of scientists who analyzed the data from the Medium Energy Particles Instrument, which detected protons with energies between 20 keV and 1.2 MeV, electrons between 20 keV and 1 MeV and heavy ions at 125 keV per nucleon and higher. Data from the ISEE-1 can be viewed at the ISEE-1 data page, a site maintained by the Applied Physics Laboratory of Johns Hopkins University.
For more information about ISEE, please visit the National Space Science Data Center.