Sarah Stark (CAS '10)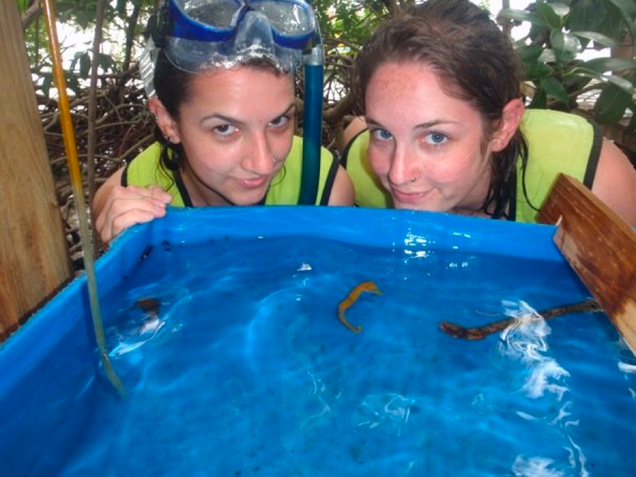 I feel incredibly fortunate to have taken BUMP two years in a row. From snorkeling in the clear blue water of Belize to living aboard a tall ship in the Caribbean, BUMP made my experience at BU unlike anything I had ever imagined. Aside from the exotic field trips, BUMP provided for a tight knit community of students and professors who really encouraged one another to do their best. The classes were challenging, and the hours were often exhausting, but there was never a lack of fun. BUMP was great preparation for grad school, and it was through my BUMP courses and lectures that I realized I did not want to be a research scientist, and more importantly, I learned that this was ok.
I just completed my first year at UC Santa Barbara's Bren School of Environmental Science & Management, where I am pursuing my Master's degree in Marine Resources Management. I created my own master's thesis, which is developing a fun and engaging web series to teach science to elementary school children. There is no doubt in my mind that I would not be where I am today, pursuing my non-traditional goals of communicating science to kids, without BUMP. BUMP taught me the discipline and focus that I need to succeed, and most importantly, it reminded me that science should always be fun.